Tyler Smith – Fruita, Colo.
4-time WNFR qualifier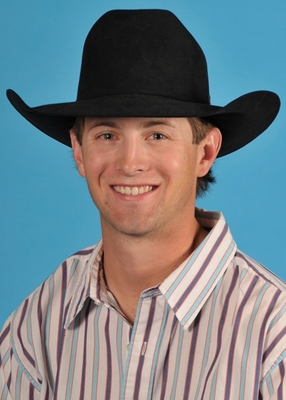 If it wasn't for the Justin Sportsmedicine team and the Justin Cowboy Crisis Fund, Tyler Smith wouldn't be competing at his fourth Wrangler National Finals Rodeo (NFR) this year.
Tyler joined the PRCA in 2008. Two years later he qualified for his first NFR and finished the season in third place. That gave him the confidence that he could ride against the best and a gold buckle was within ready.
Then came a torn bicep followed by a back injury and a torn meniscus in his knee. He spent all of the next two years on the injured reserve and rehabbing. The Sportsmedicine team had helped take care of him physically and the Crisis Fund stepped up to help him pay his bills and focus on getting well.
Things were looking up in 2013. He won the Xtreme Bulls competition in Reno, Nev., then broke his foot during the rodeo. Out again, but this time just for six weeks. He managed to qualify for his second NFR where he again finished third in the world.
Tyler made his second consecutive trip to Las Vegas to compete at his third NFR in 2014. This time he finished sixth in the world. The next year wasn't one to talk about, but 2016 is.
A big win at the Ellensburg (Wash.) Rodeo three weeks before this year's regular season was over secured Tyler his fourth trip to Las Vegas. He finished the regular season in 14th place with $80,814, nearly $5,000 of that coming out of Ellensburg.
Tyler loves wakeboarding and boating and if he's not in the rodeo arena, traveling to a rodeo or team roping with his dad, he's at the lake. He's not one to forget those who have supported and helped him and has given a portion of his earnings back to the Justin Cowboy Crisis Fund and encouraged others to do the same.