CoBurn Bradshaw – Beaver, Utah ($124,115)
3-time WNFR qualifier
1-time RNCFR qualifier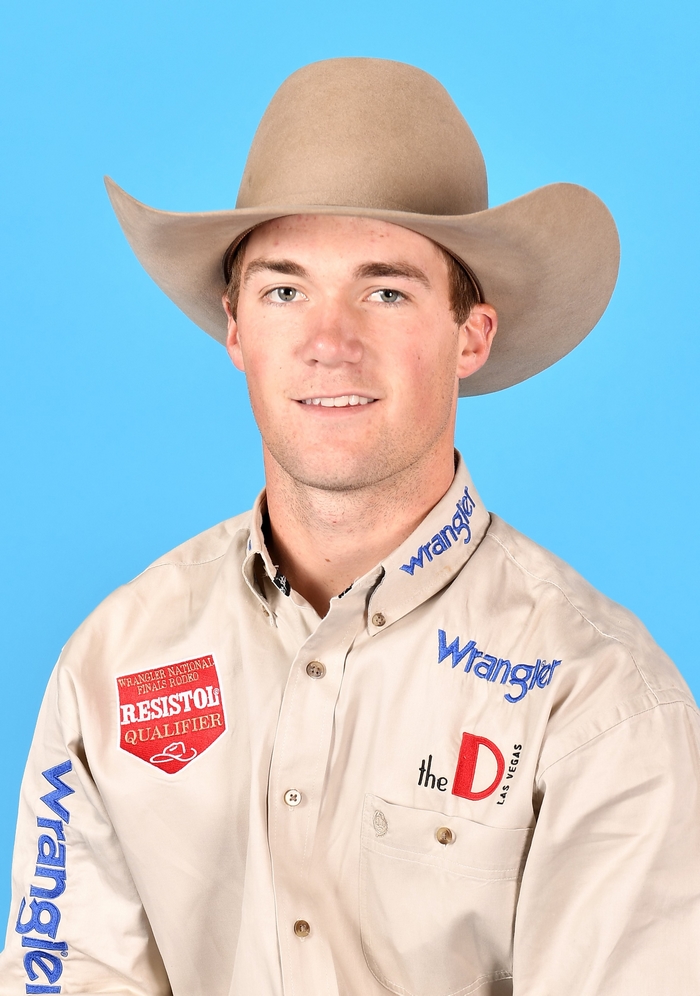 Three years ago, at the College National Finals Rodeo in June, Greg Rhodes, coach at Western Texas College commented that CoBurn Bradshaw was the real deal in the saddle bronc riding.
Coburn went on to win the championship for the Snyder, Texas, school confirming his coach's belief in him. The next year, he joined the PRCA and won the rookie title in saddle bronc riding. That was 2015 and also was his first NFR qualification where he finished fourth in the world.
Last year he qualified in second place, won $89,115 and finished in third in the world. This year he will start in third place and hope to move up to first and claim a gold buckle.
CoBurn has regular season earnings of $124,115. He got a big boost last February when he tied for the win at the San Antonio Stock Show Rodeo and earned nearly $25,000.
In three years, his career earnings are over half-a- million dollars without this year's NFR earnings. And with the previous success he has had in the Thomas and Mack Center, it could increase dramatically.
Some people have in-laws in their family and others have outlaws. CoBurn has the Wrights. His wife, Rebecca, is a sister to world champions Cody, Jesse and Spencer Wright. At this year's NFR, he will be competing alongside two of his brothers-in-law, Jesse and Jake as well as Rebecca's nephew, Ryder.
CoBurn and Rebecca have two children, a daughter, Vaida, and son Lafe. They, along with the Wrights and Bradshaws will be at the Thomas and Mack hoping for another gold buckle in the family.
Presented by: