Heith DeMoss – Heflin, La.
7-time WNFR qualifier
5-time RNCFR qualifier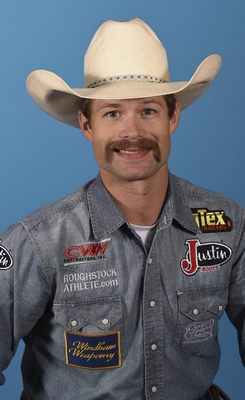 At the beginning of the 2016 season, Cody DeMoss predicted that his younger brother Heith would have the best year of his career.
Heith had gotten a new saddle and Cody felt like it was going to make a big difference for him. But, if it's not broke don't fix it, came into play and soon Heith was back to riding his old saddle.
That saddle is over 40 years old. Heith is 31, and bought it used. He has ridden it for most of his career. There was nothing wrong with the new saddle and he may have to use it sometime. The old standby feels good and familiar. It helped him win his second pair of Reno (Nev.) Rodeo championship spurs. He won his first pair there in 2015 and repeated this year collecting $8,323.
That helped him earn $85,333 during the regular season and finish in sixth place and qualify for his seventh Wrangler National Finals Rodeo (NFR). Cody also qualified and is one spot behind Heith in the world standings starting the NFR.
Last year, Heith moved from 13th up to 10th place in the world after earning $63,731 in Las Vegas. While trophies and awards are gratifying for any contestant, for Heith and Cody it's about riding great horses and earning a living.
Heith and his wife, Hallie, have a son, Gavin, and daughter, Dixie. Dixie is very much like her daddy and has fun no matter what she does. That is a personality trait that has served Heith very well through 12 years as a member of the PRCA. He has crossed over the million dollar mark this year and stands to add to that the first 10 days of December.
His trademark smile, exciting riding style and enthusiasm always make him fun to watch. That will certainly be the case as he tests the best bucking horses in the world in front of family, friends and his fans.