Heith DeMoss – Heflin, La. ($88,613)
9-time WNFR qualifier
6-time RNCFR qualifier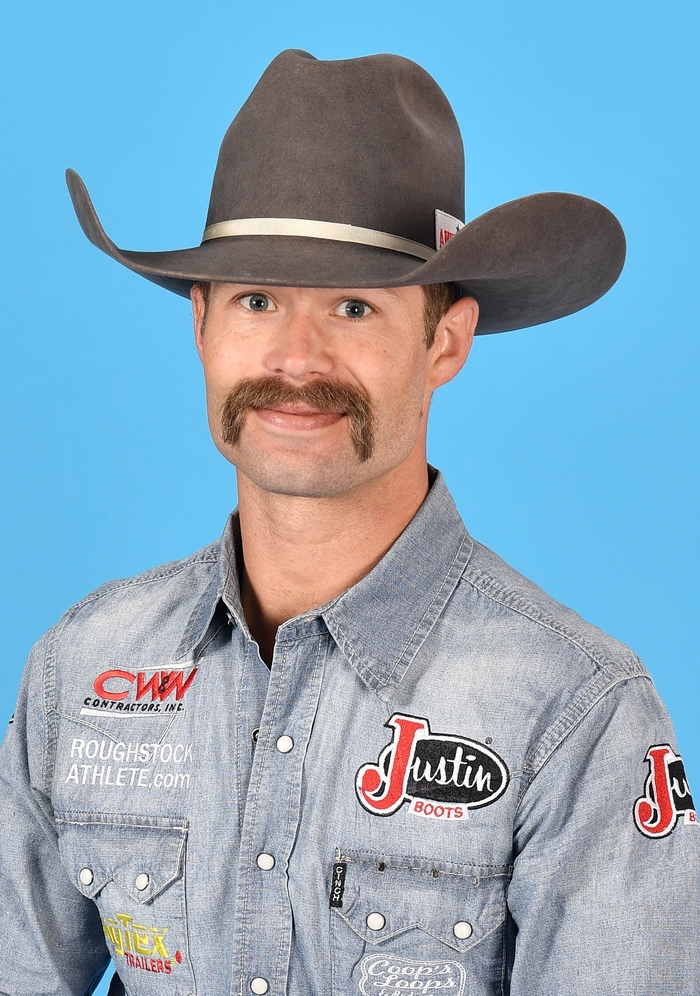 It takes Heith DeMoss a lot longer to get ready to ride a bucking horse than it does to climb aboard, spur for eight seconds and make his way back to the bucking chutes.
Heith tore his ACL ligament in his knee at the Calgary Stampede in 2015. He dealt with it for a year and a half before deciding enough was enough. Two days after the 2016 Wrangler National Finals Rodeo, he underwent surgery to repair the knee.
He returned to competition at the RAM National Circuit Finals in Kissimmee, Florida, and won $4,805 before he was hurt again. This time it was a low back sprain that didn't keep him out of action very long.
He had a major milestone in June when he won the Reno (Nevada) Rodeo for the third consecutive year. Then a successful Fourth-of-July put him 13th in the world standings. He finished the regular season in 12th place with $88,613.
Heith can be found in the Justin Sportsmedicine trailer or training room before every rodeo performance. Fourteen years of riding bucking horses professionally has added up. He spends nearly 20 minutes before competing taping his knees and preparing for the ride.
He has listened to the athletic trainers and learned how to take care of his body. That has also given him a life outside of the rodeo arena where he is an avid hunter and loves to spend time with his family.
Heith is husband to wife, Hallie, and father to Gavin and Dixie. They will all be on hand during this year's NFR and anxiously waiting for Heith to get out of the Sportsmedicine room and join them in the Thomas and Mack Center. Hopefully the family will get to make some trips to the South Point for a buckle presentation too.
Presented by: