Isaac Diaz – Desdemona, Texas ($124,740)
6-time WNFR qualifier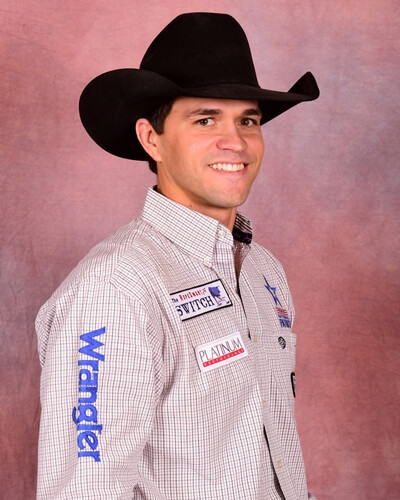 Isaac Diaz hasn't been among the saddle bronc riders at the Wrangler National Finals Rodeo since 2015 and after finishing 19th in 2017, he was more than ready to compete at rodeo's championships.
Isaac joined the PRCA in 2006 and now has earnings that have surpassed $1 million. He got off to a good start this year by qualifying for the RAM National Circuit Finals Rodeo where he split the win with Wade Sundell and won nearly $15,000.
Now he's had the best regular season of his career and is entering his sixth NFR in third place with $124,740. He is hoping that success continues in the Thomas and Mack Center and he has his best season of his career. His first qualification was in 2007 where he finished the year in eighth place. Then he qualified in 2009, 2012 and 2013 where the highest he finished was 10th. His best year was in 2015 when he finished in sixth place.
Growing up and competing in Florida saw Isaac win the saddle bronc riding in his home state three times during high school. He got a scholarship to Vernon College in Texas and went to work improving his skills.
While his prowess in the arena improved, his education got put on the back burner. After his first two NFR qualifications, he went back to Tarleton State University in Stephenville to work on his education and compete at college rodeos. It paid off with a National Intercollegiate Rodeo Association championship.
Right before his 2013 trip to Las Vegas, he married barrel racer, Britany Fleck from North Dakota. In 2014, it was Britany's year to compete in Vegas and Isaac was the ever-supportive husband.
This year, Britany will be in the stands cheering for her favorite saddle bronc rider. The couple, who now makes their home in Texas, is expecting their first child in January so Isaac has some extra motivation to win big in Vegas.
Presented by: