Jacobs Crawley – Boerne, Texas
6-time WNFR qualifier
2015 World Champion
5-time RNCFR qualifier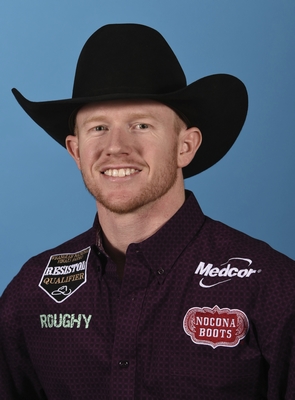 Jacobs Crawley entered last year's Wrangler National Finals Rodeo (NFR) with a lot of confidence.
The first year he qualified, in 2011, he won a round. The next year, he placed in two. In 2013, he won the average and finished fourth in the world standings. He finished in 7th place in 2014 he won $58,693 in the Thomas and Mack.
Last year, he entered rodeo's championships in fifth place with $88,729. He placed in seven out of the 10 rounds and won the average taking home a whopping $167,382. And, with that came the prestigious gold buckle that goes to the world's best.
The former college champion has kept that momentum going all of this year. He enters the NFR in first place with $172,304 in regular season earnings. The biggest win during the season came in July at Cheyenne Frontier Days. He won that rodeo with a total of 261 points on four horses and collected $16,480.
There are a lot of rodeos still on Jacobs bucket list. He'd certainly like to win a title at Fort Worth or San Antonio. He grew up in Ennis, moved to Stephenville while in junior high, so the Fort Worth rodeo would be a sentimental win.
Jacobs and his wife Lauren now live at Boerne, an hour away from San Antonio's legendary rodeo. A win there would mean a lot to both of them. He joined the PRCA in 2006, but still made his education a priority.
During his first NFR qualification he was juggling the competition along with finals and getting ready to graduate. He earned his bachelor's degree in industrial and systems engineering just days after the 10th performance.
His success this year has come at rodeos across the U.S. and Canada and has included 16 rodeos including Cheyenne. He also was co-champion at three others. He took the momentum from earning a gold buckle through the whole season and hopes it keeps going long enough for him to earn consecutive world titles.