Jake Wright – Milford, Utah
5-time WNFR qualifier
2-time RNCFR qualifier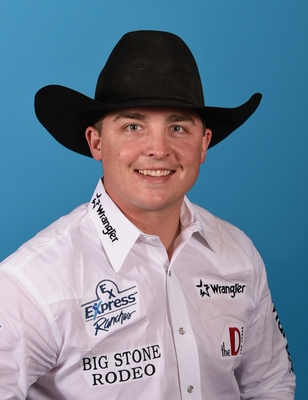 Jake Wright has been to the Wrangler National Finals Rodeo (NFR) one time less than his twin brother Jesse. In 2011, he missed the top 15 by $85.
This year it has nearly been the opposite. Jake will start the competition in fifth place with $91,524. Jesse was on the bubble but with a late-season push moved into 10th place. Their oldest brother Cody qualified in 11th. They made history in 2014 when all three of them, along with another brother Spencer qualified becoming the first set of four brothers to compete in the Thomas and Mack Center.
Jake's year started off with a big win at the Fort Worth Stock Show & Rodeo. He rode three horses for 251 points and won $16,375 in the historic Will Rogers Coliseum. The rodeo has also been good to Cody who has won the championship there three times.
He continued to win and earn money and is the favored Wright brother to win a world title this year. All three of his brothers that have qualified for the NFR have earned a gold buckle. Jake has come close finishing as the reserve world champion in 2013, just $10,000 behind Chad Ferley.
At last year's NFR, the fun-loving, full-of-life, Jake, won over $50,000 in Las Vegas. No one loves competing in Las Vegas more than Jake. In his four qualifications, he has won seven rounds of competition and loves going to the South Point for the go-round presentations.
And, while he wants to win it all himself, no one gets more excited to see any of his family or fellow bronc riders be successful. He loves it when everyone is doing well, is happy and loving life as much as he does.