Jesse Wright – Milford, Utah
6-time WNFR qualifier
6-time RNCFR qualifier
1-time World Champion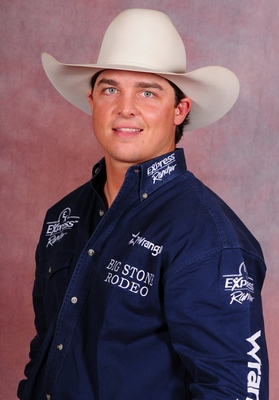 After missing last year's Wrangler National Finals Rodeo (NFR) – he finished the year in 19th place – Jesse Wright is on fire and ready to be back competing in Las Vegas.
Jesse is of course, one of the members of the Wright family bronc riding dynasty and is the twin brother of Jake. Other brothers that compete include Cody, Spencer and Alex. Jesse joined the PRCA in 2008, one year before Jake.
He first got to compete at the NFR in 2010. He was 16th in the world, got a phone call that Rod Hay was injured and packed his bags. He was the first of the family to join Cody who won the world title that year. However, all eyes were on Jesse.
He placed in eight out of ten rounds and vaulted up to fifth in the world standings. Saddle bronc riding fans knew it was just a matter of time until Jesse won a gold buckle of his own. The next year he made four trips to the South Point to collect go-round buckles. He won the average and earned $160,962 and set a new earnings record at the NFR in saddle bronc riding. He finished as the reserve world champion.
There was a dog fight in 2012 and at the end of the 10 days of competition, Jesse was on top. He beat Cody DeMoss for the world title by a mere $797.
Not only is Jesse excited to be competing in Las Vegas this year, he is happy to see so many of his family members there also. His brothers Cody and Jake, brother-in-law CoBurn Bradshaw and nephews Rusty and Rider (Cody's sons) all qualified.
Jesse is coming off of a big win at the Wilderness Circuit Finals. He won the championship there as well as the year-end title. He will be headed to Kissimmee, Fla., in April in hopes of winning his third RAM National Circuit Finals title.
Jesse and his wife Aubrey have three children. Their oldest is a son, Kruz, who has two younger sisters, Rylee and Ivy. They will be part of a huge contingent of Wright family members, friends and fans that are glad to see Jesse competing at the NFR this year.