Zeke Thurston – Big Valley, Alberta
2-time WNFR qualifier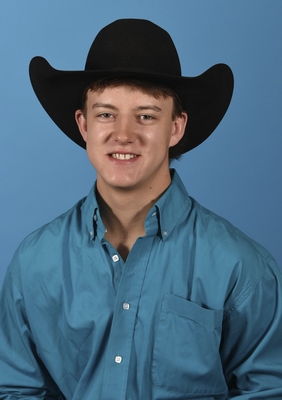 It seems appropriate that Zeke Thurston was born on the final weekend of the famous Calgary Stampede in 1994.
The son of six-time Wrangler National Finals Rodeo (NFR) qualifier Skeeter Thurston has now won the championship at that prestigious event and the cool $100,000 prize that goes with it twice. The first time was in 2015, also the first year he qualified for the NFR. Then he came back and won it again this year. The money doesn't count in the PRCA world standings, but the rodeo is among every contestant's bucket list, especially Zeke's as he was raised just two hours from there.
Zeke grew up helping on his family's ranch during the week. On weekends, he was part of the Thurston Gang with his two brothers. They performed at rodeos across the country trick riding and roping. Those experiences made him the cowboy he is today.
At just 22 years old, he is headed to his second NFR in fourth place with $105,046 won during the regular season. Last year, he entered in 11th and finished in the same spot after collecting over $50,000 in Las Vegas.
This year he will be coming to the NFR with his new wife Jayne. The childhood sweethearts tied the knot in October. Along with his day, his mom, Lynda, will be in the stands cheering for their middle son. Skeeter has an older brother Wyatt, younger brother Sam and sister Tess who all are competitors as well.
He is hoping to add a round win or two to his resume and bring the whole family on stage at the South Point for the buckle presentations. With his talent and determination, it's just a matter of time until he gets the buckle that signifies he is the world's best saddle bronc rider.