Hunter Cure – Holliday, Texas
2013 World Champion
3-time WNFR qualifier
1-time RNCFR qualifier
NIRA Champion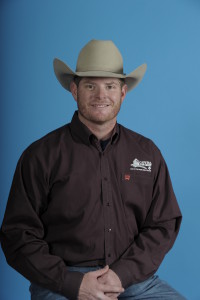 The rodeo trail is full of ups and downs and no one knows that more than Hunter Cure.
Ranch-raised, this cowboy is resourceful, dedicated and competitive – very much like many of his fellow competitors. He's also a family man that places taking care of them ahead of getting to the next rodeo.
Hunter graduated from Texas Tech University with a Bachelor's degree in agriculture economics. In his college rodeo career he qualified for the College National Finals Rodeo three times and won the championship once. He also got creative in his thinking and learned ways to make money.
He joined the PRCA in 2006, qualified for his first Wrangler National Finals Rodeo (WNFR) in 2009 and finished 11th in the world standings. Getting to Las Vegas the second time is often more difficult than the first.
In 2010, he finished 32nd in the world standings. The next year an injured shoulder meant a break from competition, so he earned his property appraisal certification. It wasn't until 2013 that he made it back to the WNFR and that was his year – he left Las Vegas as the newly-crowned world champion after moving from seventh place to first in the world standings.
Injuries took their toll again and in 2014 he had back surgery. This year he has been healthy and has been in and out of the number one spot. He won two of the most prestigious rodeos this year at Reno, Nev. (for the second time) and Pendleton, Ore. He also won in his home state at Abilene and the closest to a hometown rodeo at Wichita Falls.
Hunter and his wife Bristi have two children, a three-year-old daughter, Halli, and a one-year-old son, Hayes. Along with raising beef cattle, they also run corriente steers on their ranch that they supply to many of the big winter rodeos.