Nick Guy – Sparta, Wis. ($82,968)
5-time WNFR qualifier
1-time RNCFR qualifier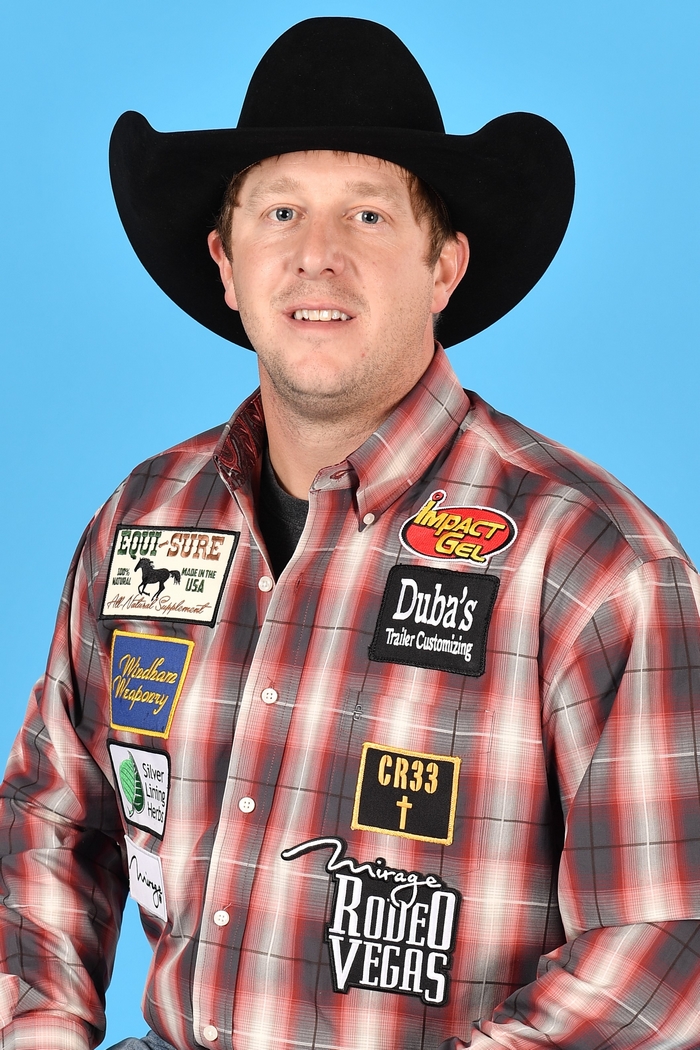 Nick Guy has a natural athletic ability that has been proven over and over in the rodeo arena. The Wisconsin native is headed to his fifth Wrangler National Finals Rodeo.
That athletic ability was first evident as a youngster playing hockey. Skates were part of his footwear when he was four years old and hockey was a huge part of his life. After high school, he played junior hockey for a year and was planning on participating in that sport in college. That year determined his future as he gave up hockey for the rodeo arena.
He started roping and riding with stepbrothers when he was about 10 and credits his stepfather for putting them all on good horses and giving them opportunities. Rodeo was part of his life almost as long as hockey. He competed in Little Britches, then high school and eventually found his way to Rapid City, South Dakota, where he attended National American University. He credits that experience and his coach, Glen Lammers, for learning how to win and for his success.
After four trips to the College National Finals Rodeo and a degree in Business Administration, it was time to take the next step. He had joined the PRCA in 2006, graduated in 2008 and just two years later qualified for his first NFR where he placed in five rounds. That gave him the confidence that he could compete against anyone. The next three years found him in the top 25, but outside of the NFR qualifications. He was hungry to get back to Las Vegas and the Thomas and Mack Center.
It happened in 2014. Nick won the first round and placed in four others finishing fourth in the world. That was the first of four consecutive qualifications and he has learned from each one of them and will put that knowledge and experience to use this year. He has qualified in ninth place with $82,968 in regular season earnings.
Last year, Nick came to Las Vegas as a newlywed. He and his wife, Erin, got married Oct. 14 and renovated a house near Denver where they now make their home. Erin has her Ph.D. and is a research scientist, so while Wisconsin will always be home for them, they are living close to her work. As long as Nick qualifies for the NFR, vacation time for her will be in December.
Nick's family from Wisconsin will also be cheering for him from the time that he carries the flag in the grand entry until he walks out of the arena. He has made Wisconsin proud and plans to continue on that path. His goal is always to catch all 10 steers and he hopes to win some rounds along the way. The ultimate is the gold buckle that goes to the world champions. There has never been anyone from Wisconsin win a steer wrestling world title and it would mean a lot to him to be the first.
Presented by: