Ryle Smith – Oakdale, Calif. ($93,463)
2-time WNFR qualifier
6-time RNCFR qualifier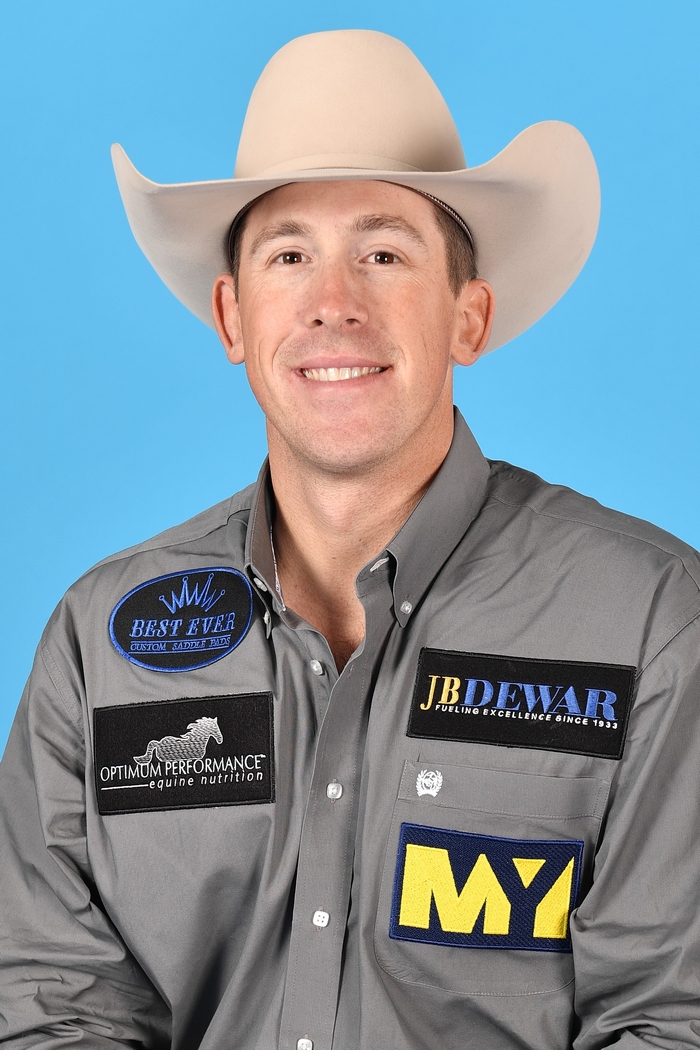 It only took Ryle Smith eight-seconds to secure his second trip to the Wrangler National Finals Rodeo and it was at the timed-event end of the arena.
Ryle competed at last year's NFR in the tie-down roping and finished the year in 15th place. He won nearly $100,000 competing in that as well as steer wrestling. The talented all-around cowboy earned the bulk of that money in the tie-down roping and some might have thought that he would start to focus on roping.
Then the 2017 season rolled around and he was shining in the steer wrestling. He finished third at the Fort Worth Stock Show & Rodeo in the steer wrestling earning $11,703. A graduate of Tarleton State University at nearby Stephenville has him as comfortable in North Texas as he is in his home state of California. Ryle won the tie-down roping and $15,000 in the Will Rogers Coliseum in 2016.
The confidence that Ryle gained from his first NFR qualification came into play throughout the rest of the season. Never did he have to be at the top of his game than at the Days of '47 Cowboy Games and Rodeo held in Salt Lake City in July.
He had a 4.0 second run to advance to the Gold Medal Round where he finished with an identical time. He earned $3,200 in the preliminary competition and then finished atop the board in the medal round to clear a cool $50,000.
Ryle enters his second NFR in 7th place in the steer wrestling with $93,463. He is also fourth in the all-around world standings with $140,876 in combined earnings and has an outside shot at two gold buckles.
His wife, Nika, has been with him through most of this journey. They bought their first house and last June, the couple welcomed the newest member of the team, a daughter, Remy Nicole. Now, along with horses and dogs, the couple is proudly packing a baby stroller as they travel the rodeo road. And this year, like last it will end with 10 nail-biting nights of competition in Las Vegas.
Presented by: