Charly Crawford – Prineville, Ore. ($74,206)
9-time WNFR qualifier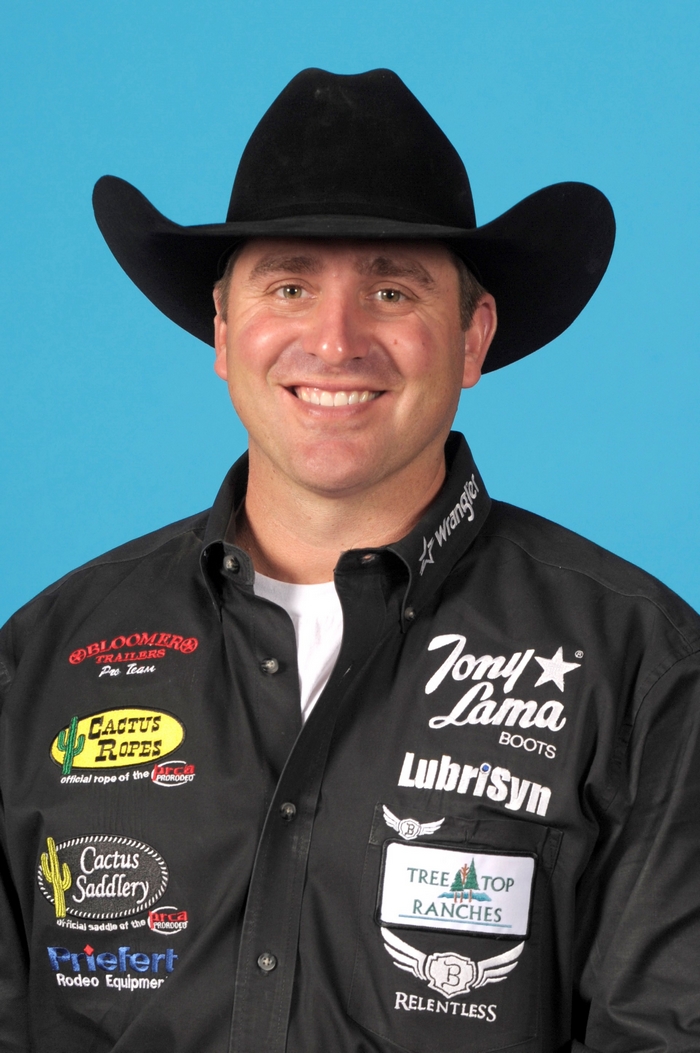 Charly Crawford's road to the 2017 Wrangler National Finals Rodeo has been full of twists and turns.
He and new partner, Joseph Harrison, picked up a win at the Guymon (Oklahoma) Pioneer Days in May. The end of June, he showed up in the top 20 of the world standings.
Then it was time for the lucrative Fourth-of-July Cowboy Christmas run. It was good for the duo as they each pocketed $18,190 with big wins at St. Paul, Oregon and Oakley City, Utah.
The win at St. Paul was an emotional one for Charly. It was the second time he had won the rodeo that is so close to the area that he grew up in. In the first round, they set an arena record with a 4.1 second run.
His successful Fourth put him 11th in the world standings and he had more than just a legitimate shot at his ninth NFR qualification. Through the end of the season, he added another $30,000 to finish in 15th and edge out the reigning world champion Levi Simpson. Charly will start the competition in the Thomas and Mace Center with $74,206.
His rodeo career could very well have started at the rough stock end of the arena if he would have followed in his father's footsteps. Charly's dad, Chuck, competed in the bareback riding. Charly went to rodeos with him and started roping behind the chutes with other kids.
Pretty soon he was competing in dummy ropings, won his first buckle, then his first saddle and was hooked.
That led to a successful career that enables him to give back. He always has time to encourage someone just getting started and especially likes helping kids. This fall, he and heeler Trey Johnson hosted a team roping school that was free to all military veterans near his current home in Stephenville, Texas.
Charly has a daughter, Kaydence, and he and wife, Jackie Crawford, welcomed their son, Creed, into the world this past spring. Jackie is a huge source of support for Charly and as a three-time all-around champion in the Women's Professional Rodeo Association, understands the pressure of rodeo and roping.
There is no pressure like roping at the NFR in the Thomas and Mack Center. With the loud music, bright lights and noisy fans it is the most exciting ten nights of rodeo action on the planet. Charly is busy preparing for rodeo's biggest stage. His family can't wait to see him compete there.
Presented by: