Clay Smith – Broken Bow, Okla. ($113,094)
3-time WNFR qualifier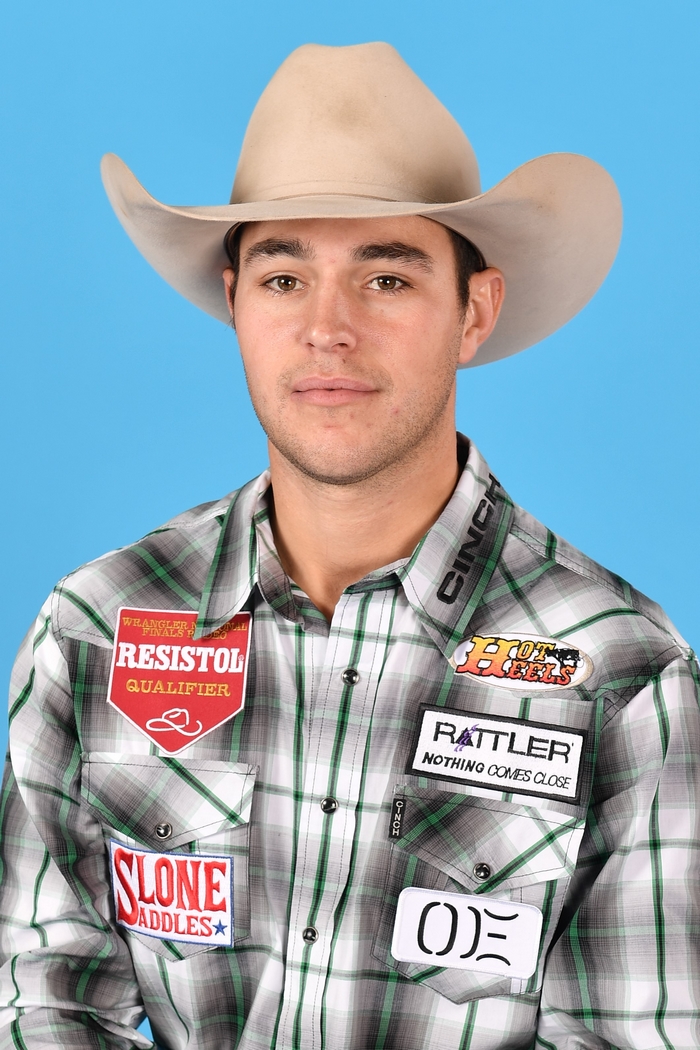 If ever there was a child who was destined to grow up and be a successful team roper and horseman, it was Clay Smith.
Named after Clay O'Brien Cooper, he and his brother Jake (named after Jake Barnes) won many dummy ropings and even appeared on the Tonight Show with Jay Leno. His other brother Britt whose namesake is Britt Bockius, also competes in team roping and rodeos.
The Smith brothers all had a rope in their hands as long as they can remember. Roping is a family affair, and when Clay is at home, roping and riding starts early in the morning and ends late.
That has all paid off with three Wrangler National Finals rodeo qualifications with heeler Paul Eaves. Clay occasionally competes in tie-down roping as well and this year, he won the team roping or all-around titles at 17 different rodeos. He earned $113,094 in team roping during the regular season to start the NFR in third place.
Last year's trip to Vegas was the first made with his wife Taylor. They planned their wedding to coincide with the rodeo season and got married on Oct. 8. That was just days after Clay earned his second trip to Las Vegas.
The young couple will be returning this year with the gleam of gold in their eyes as Clay hopes to win his first world championship. He finished fifth in the world last year after winning over $100,000 at the NFR.
When Clay joined the PRCA in 2013, he was heading for his brother Jake. Even though they aren't roping together they remain close. Jake has been training horses and heeling in the Prairie Circuit. He recently won their circuit finals and earned a trip to the 2018 RAM National Circuit Finals Rodeo.
Clay and Jake each have an opportunity to win a national rodeo championship. Regardless of what happens, their parents, Mark and Tammy, will be very proud of the men these boys have become in and out of the arena.
Presented by: