Clay Smith – Broken Bow, Okla. ($115,345)
4-time WNFR qualifier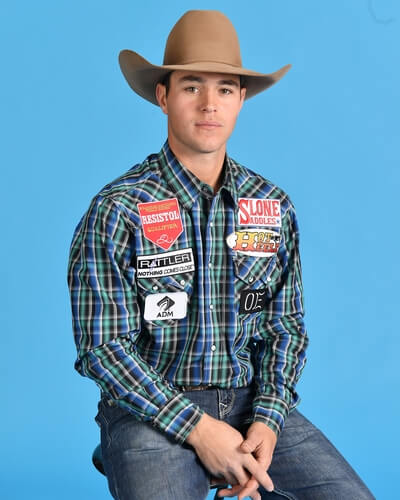 What a year Clay Smith has had. His 2018 season started with wins at the All American ProRodeo Finals and the RAM Texas Circuit Finals, both held in Waco.
He and partner Paul Eaves had the early lead in the standings and were excited about their fourth year roping together. They had qualified for the Wrangler National Finals Rodeo for the past three years, 12th in 2015, 2nd in 2016 and 3rd in 2017. They are making their fourth consecutive trip together with Clay entering this year's competition in first place and Paul in second place.
Clay is a talented horseman that has the ability to compete in all of the timed events. For that reason he looks forward to competing at the Timed Event Championship at the Lazy E Arena in Guthrie, Oklahoma. Last March, he was there when a mishap in the steer wrestling caused him to limp out of the arena.
He had broken his fibula right below the knee. Doctors put him in a walking cast/boot and told him to give it six to eight weeks to heal. The boot hit about where the bone was broken so that didn't last.
Neither did the doctor's instructions. A week later, his wife Taylor, taped some memory foam around his stirrup to minimize the pressure on the break. It worked, and he was back in the saddle.
Clay is the oldest of three boys and is named after his roping idol, Clay O'Brien Cooper. His younger brother Jake was named after Jake Barnes and the third member of the roping family, Britt, is named after Britt Bockius.
So, when Clay and Taylor welcomed a new baby boy into the family last April it was only fitting that the tradition continued. Jade O'Brien Smith is named for Jade Corkill and Clay O'Brien Cooper.
There are going to be a lot of roping fans at the Thomas and Mack Center during this year's NFR with the last name of Smith. The youngest one won't remember his first trip to Las Vegas, but his daddy will be hoping that there will be lots of stories worth retelling.
Presented by: