Cody Snow – Los Olivos, Calif. ($79,236)
2-time WNFR qualifier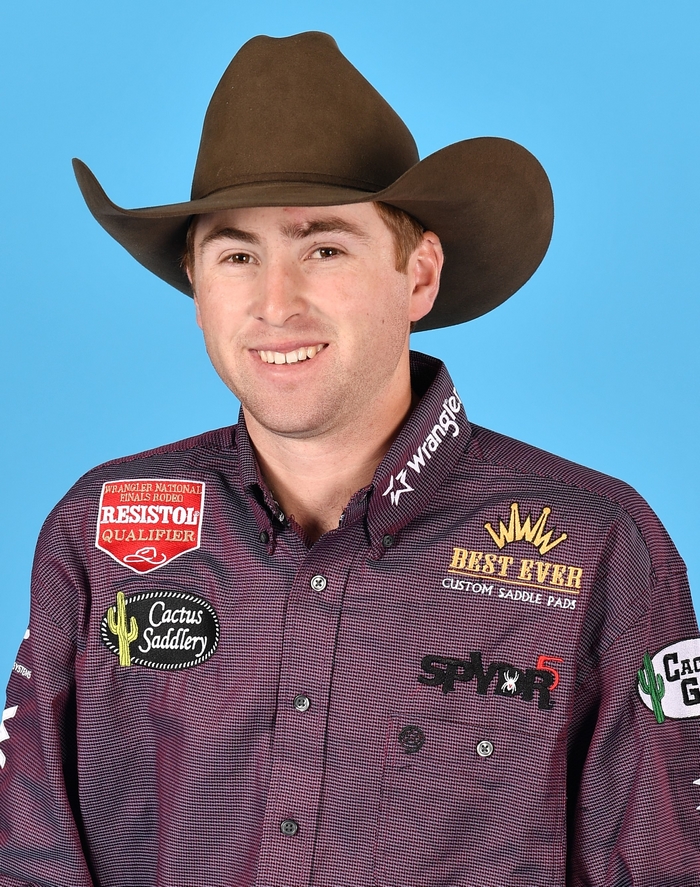 Cody Snow listens to a lot of hip hop music. That's appropriate as he has successfully headed a lot of steers and helped them "hop" into a heeler's loop.
That success has led to two consecutive Wrangler National Finals Rodeo qualifications. Last year, he roped with veteran Dugan Kelly and qualified in 12th place. This year, he has been roping with Wesley Thorp. Cody took advantage of every opportunity he had to learn from Dugan who had been to the NFR six times before they paired up.
Last year, Cody and Wesley both qualified for their first NFR. They started roping together soon thereafter. Cody just turned 21 in October. Wesley is 22. They have the same goals in the arena and are accomplishing them together this year.
They started off their summer with a big win at the Reno Rodeo, each earning $7,574. That moved Cody all the way to third place in the world standings. While he dropped in the world standings, he continued to earn money and will enter the NFR in 10th place with $79,236 won during the regular season.
Cody was the 2015 rookie of the year in the heading. He won just over $100,000 last year, $32,423 of that came at the NFR. He is just $10,000 shy of having career earnings of a quarter of a million dollars and will surpass that at the NFR.
He grew up with five siblings, four of whom are sisters. Coming from a large family with so many girls has taught him how to get along with everyone. His father, the late Van Snow, was a well-respected orthopedic veterinarian.
Cody learned a lot about horse care and roping from his father. All of the lessons have made him into the person that he is today, in and out of the arena. For 10 nights in Vegas the focus will be inside the arena as he and Wesley do their best to be at the top of the leaderboard.
Presented by: