Cody Snow – Los Olivos, Calif.
1-time WNFR qualifier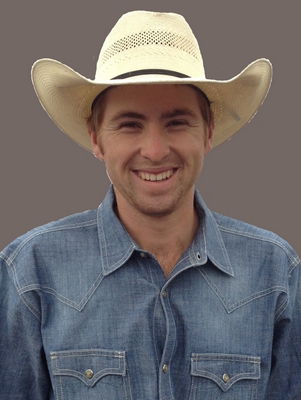 Last year, Cody Snow was a spectator at the Wrangler National Finals Rodeo. He was the Rookie of the Year in the heading and made the trip to Las Vegas to receive his award during a performance.
He got in the Thomas and Mack, but not the way he wanted to be there. He finished the season in 20th place and the fire that was in his heart to compete at rodeo's championships was fueled even further.
Cody's primary roping partner has been veteran heeler Dugan Kelley since he joined the PRCA in 2015. Even though Dugan is 17 years older than Cody, they have been roping together since Cody was a kid. They lived about an hour apart, so Cody took advantage of any opportunity to rope with Dugan.
The partnership has grown along with their achievements. This year, they won five rodeos in their home state at Oakdale, San Francisco, Industry Hills, San Dimas and Santa Rosa. They also earned championships in Deadwood, S.D., and Preston, Idaho. The run that clinched Cody's first qualification came on the grass in Pendleton, Ore. They tied for first in the second round of there, collected $4,064 and secured their trip to Las Vegas.
With $68,295 in regular season earnings, Cody will enter the 2016 NFR in 12th place. Cody's father, Van Snow was a noted orthopedic veterinarian who was tragically killed in a plane crash when Cody was just 13. His father also roped. The youngest of six children, Cody has always loved horses and roping. He will be riding and eight-year-old buckskin mare that he purchased when she was four that he trained.
Cody has fulfilled those childhood dreams of competing at the NFR. Now, his next goal is to settle in, do his job and turn every steer. His mom, other family members, friends and fans will be with him all the way.