Dustin Bird – Cut Bank, Mont. ($78,288)
5-time WNFR qualifier
4-time RNCFR qualifier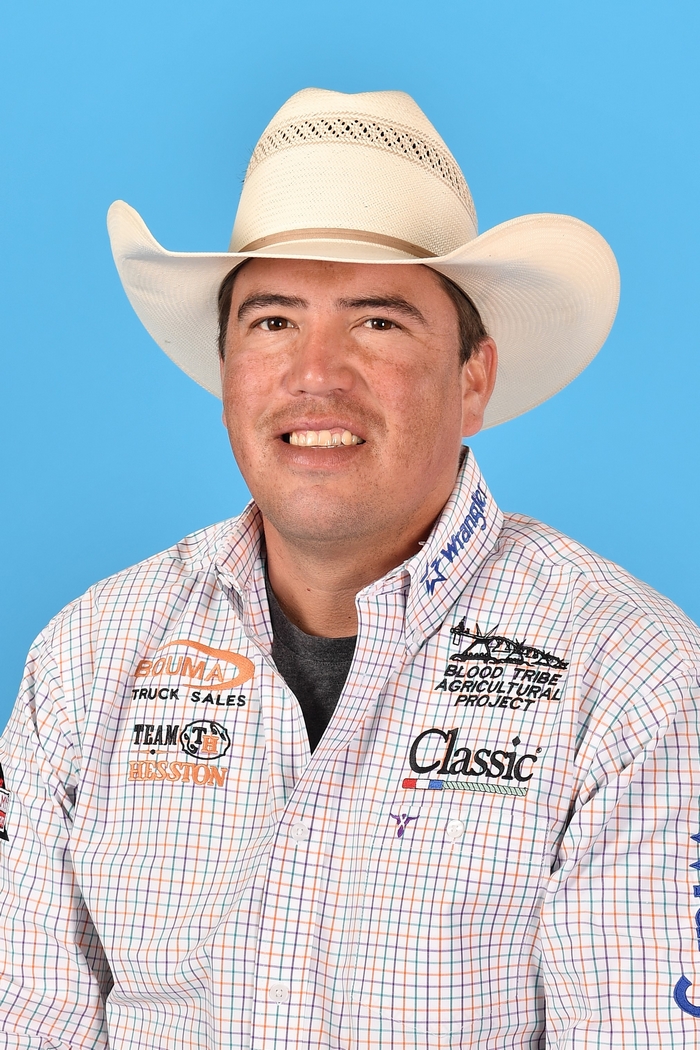 Dustin Bird's rodeo schedule is a little different than some team ropers.
The Cut Bank, Montana, resident is actively involved in his family's ranch and he tries to help out whenever he can. His practice pen is larger than an arena and involves cattle of all shapes and sizes.
This past year, after a discussion with his team roping partner, Russell Cardoza, Dustin skipped the California rodeo run in April. That was calving time in Montana and he felt like he needed to be home to help with feeding and caring for the heifers and cows.
That time at home didn't hurt his chances at qualifying for this year's Wrangler National Finals Rodeo. Dustin finished the year a solid 12th at $78,288 won during the regular season.
The time at home did put him horseback, have him using cowboy skills and staying very active. After helping out at the ranch, he and Russell hit a few rodeos. Dustin went back home for branding and then it was time for the busy summer rodeo season.
Dustin's first three NFR qualifications were with Paul Eaves. He finished in 29th the next year roping with Chase Tryan. Then he and Russell joined forces. Their first NFR qualification was just last year where they won $104,487. Dustin finished 9th in the world standings.
The duo has won or tied for the championship at 12 rodeos this year. Both are known for riding great horses and Dustin has had four that he has depended on all season. He also ropes calves occasionally and has been an all-around contender.
At last year's NFR, Dustin had his newborn baby boy, Stockton, and girlfriend, Alicia, in the stands. They have traveled a lot with him this year and will be among the spectators at this year's NFR also.
Presented by: