Zac Small – Welch, Okla.
1-time WNFR qualifier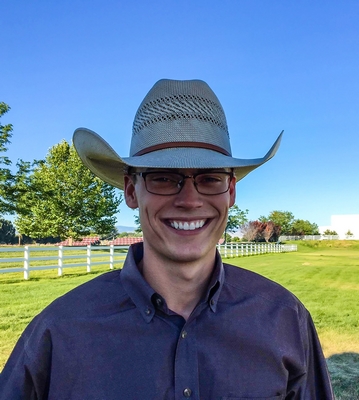 When Zac Small puts his mind to something, look out. He put his mind to several things in 2016 and accomplished them all, including qualifying for his first Wrangler National Finals Rodeo (NFR).
Zac has been a student at Tarleton State University and graduated last May in less than four years with all of his prerequisites to get into vet school. He was also competing at PRCA rodeos with Wesley Thorp and after finishing second at the Fort Worth Stock Show & Rodeo and a win in Tucson, Ariz., they were among the top 15 in the world.
With a chance to make it to the NFR, Zac and Wesley were on the road all summer. They won the Bob Feist Invitational Roping in Reno, Nev., and while that money didn't count towards the NFR, it certainly helped the checking account. Zac put that money to good use. He was accepted to veterinary school at Lincoln Memorial University in Harrogate, Tenn., and a wedding to NFR barrel racing qualifier Cayla Melby was in the works.
On Aug. 8 when he reported to college, Zac was eighth in the world. He hoped his trip to Vegas was secure so he could focus on school. When he and Wesley were on the bubble, he was able to get back on the road and won the American Royal Rodeo in Kansas City, Mo.
Zac enters his first NFR in 10th place with $69,268 in regular season earnings. He and Cayla got married on Oct. 29, just a few days after his white coat ceremony at school. His motivation to become a vet comes from loving animals and watching his father Dr. Tony Small. They have a family business, Flying Cow Genetics where Zac's mom, Kristi, and sister, Courtney, work. His older brother Blair manages their indoor arena.
When he becomes Dr. Zac Small, he plans to return to Welch, Okla., and work in the business as well. They may have to close the business down or hire extra help as the tight-knit family goes to Las Vegas for the NFR to cheer for Zac and Cayla.