Cory Petska – Marana, Ariz.
13-time WNFR qualifier
5-time RNCFR qualifier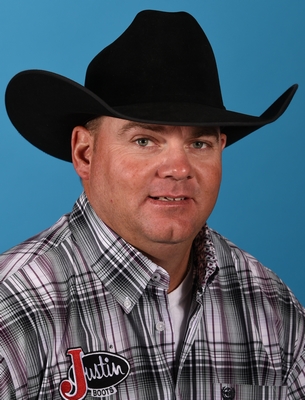 Cory Petska is the veteran in this year's field of team roping heelers with 13 Wrangler National Finals Rodeo (NFR) qualifications to his credit.
At Cory's first three NFRs, he roped with Tee Woolman. Then he roped with Shain Spoul, Travis Tryan, Clay Tryan, joJo Lemond, and Matt Sherwood. He missed the cut in 2013 then teamed up with Erich Rogers and has made four consecutive trips to Las Vegas roping with the fellow Arizonan.
Last year he and Erich got $85,885 out of the Thomas and Mack Center. Cory finished the season in ninth place. This year he enters in eighth place with $74,219 earned during the regular season.
Cory's success is due to a lot of factors. His rodeo roots run deep. His mom was a 2-time world champion barrel racer. His dad qualified for the NFR in the team roping and his sister in the barrel racing. And, in 2014, he married four-time world champion barrel racer Sherry Cervi.
Throughout his career, Cory has ridden a lot of different horses and roped with several partners. His easy-going manner has come in handy. Every horse and every partner is different and he just wants to get along with each one.
Cory and Erich won two of the most prestigious rodeos on the circuit this year, the California Rodeo Salinas and the Ellensburg Rodeo in Washington. They both are known for giving pretty trophy buckles. Cory can add those to his already impressive collection that includes Pendleton, Ore. And San Antonio, Texas. And, he's hoping to add to that collection at this year's NFR.