Jade Corkill – Fallon, Nev.
3-time World Champion
1-Time WNFR Average Champion
8-Time WNFR qualifier
1-time RNCFR qualifier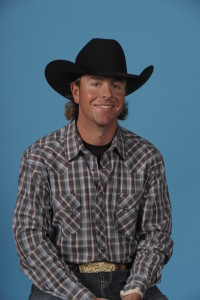 Jade Corkill still has a hard time believing that he is one of those guys – those guys that have done what it takes to win multiple world championships and qualify for the Wrangler National Finals Rodeo (WNFR) year after year.
The Fallon, Nev., native won his first title in 2012 in front of his home-state crowd at the Thomas and Mack Center. That was the first of three consecutive. There has only been one heeler in the history of the PRCA that has won more since heading and heeling became separate awards – Rich Skelton has eight.
Kaleb Driggers did the heading for Jade the first time he collected the gold. The next two have been with his current partner Clay Tryan. The duo seems nearly unstoppable and enters this year's WNFR in first place. Tryan also has three world titles and has led the race each time he has won.
They had a great fall winning the Justin Boots Playoffs in Puyallup, Wash., and tying for titles at the legendary Pendleton (Ore.) Round-Up and the New Mexico State Fair & Rodeo. They have a huge lead – over $30,000 – over the team in second place but with the increased prize money, they are going to need every penny of that to stay at the top.
Last year Jade hit another milestone earning his first WNFR average title. He had never finished higher than third place in his previous six qualifications. Not only was he the best heeler in the world, he was the best on 10-head in rodeo's Super Bowl.
While Nevada will always be home and he is proud to carry the flag in the grand entry, Jade and his wife Haley have a place near Stephenville, Texas, where his Corkill Rope Horses is based. He trains and sells rope horses and hosts schools and private lessons. The couple has two young sons, Colby and Kelton.