Jake Minor – Ellensburg, Wash.
1-time WNFR qualifier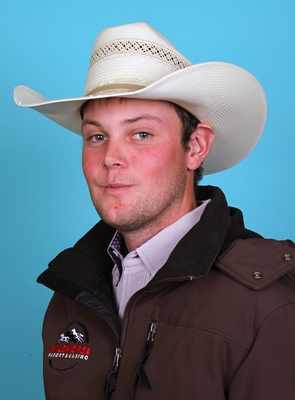 When this year's Wrangler National Finals Rodeo (NFR) kicks off, there will be a new Minor in town.
Jake Minor has qualified for his first NFR, heeling for Garrett Rogers. Jake is a cousin to Brady and Riley Minor who have 15 qualifications between them. With Riley heading and Brady heeling, they also will be roping in Las Vegas.
Jake joined the PRCA in 2011 when he was studying business at Walla Walla Community College. He qualified for the College National Finals Rodeo three times and finished as the reserve champion in 2012.
He and his header Garrett Rogers grew up near each other and have been friends their whole lives. Garrett used to heel, and when he started heading he and Brady decided to pair up. They roped together in 2015, qualified for the Canadian Finals Rodeo and finished in the top 30 in the world standings. That qualified them for the 2016 winter rodeos where they won nearly $6,000 at San Antonio.
A second-place finish at Jake's hometown rodeo in front of all of his family secured his first trip to Vegas to compete in the NFR. His cousins have helped him along the way as well as Cory Petska. In fact, he bought Cory's good horse, Pickle, and will be bringing him to the NFR along with his main mount, Cat.
Those horses and support have helped him all year long. He has earned $72,356 to qualify him for the NFR in 11th place. He is also making his second appearance at the Canadian championships.
Jake's family rodeo connections aren't all team ropers. His grandfather Mike Ring qualified for the NFR three times (1972, 74-75) in the steer wrestling. There is no telling how many family members will be on hand at the NFR. But one thing is for certain, the Thomas and Mack will be on fire for all three of the Minors.