Paul Eaves – Lonedell, Mo.
5-time WNFR qualifier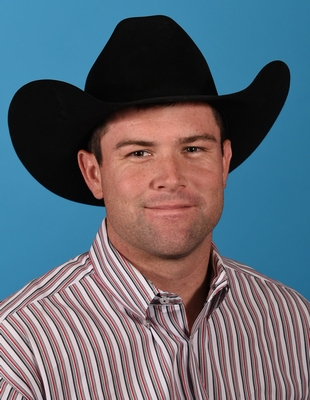 What a year it has been for Paul Eaves and his team roping partner Clay Smith.
This is Paul's fifth Wrangler National Finals Rodeo (NFR) qualification, and his second with Smith.
The Missouri native started team roping as a youngster with his dad. They started roping because it was something they could do together. They learned from the ground up and Paul got some expert instruction from world champion Allen Bach at one of his schools.
He qualified for the National High School Rodeo Finals three years and on his 18th birthday won one of the most lucrative jackpots in the world, the Wildfire Roping at Salado, Texas.
Paul's first two NFR qualfiications were with Dustin Bird who qualified this year with Russell Cardoza. Dustin is from Montana and that partnership worked well. But after getting married last year, Paul didn't want to rodeo as far north, so he teamed up with Clay.
At last year's NFR, they each won $44,269 and that set them up for this year. They had unreal success the beginning of the year winning two of the biggest building rodeos, the National Western Stock Show in Denver in January and the Fort Worth Stock Show & Rodeo in February.
They continued to pick up checks the rest of the season and enter this year's NFR in second place. Paul has regular season earnings of $101,495. Paul is the lone representative from the Show-Me state and will be carrying the Missouri state flag nightly in the grand entry.