Paul Eaves – Lonedell, Mo. ($115,345)
7-time WNFR qualifier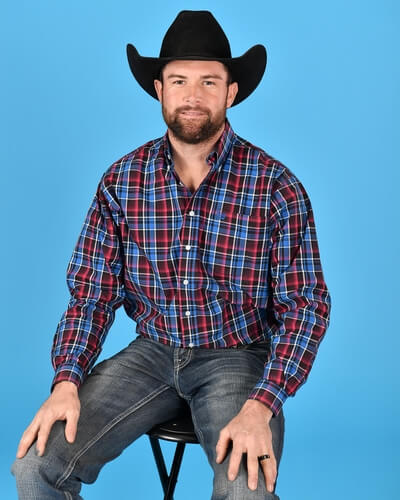 When Paul Eaves started riding horses and roping, he was hoping to turn it into a career. That has happened and the Lonedell, Missouri resident is headed to his seventh Wrangler National Finals Rodeo.
Paul started competing at rodeos around east central Missouri. He qualified representing the Show Me State to the National High School Finals Rodeo on three occasions. He knew that if he was going to improve his roping, he would need to go somewhere with more opportunities and learn from the best.
Paul left Missouri and went to Texas to live with Allen Bach. Not only was Allen a four-time world champion heeler, he had mentored many ropers that were having success. Paul joined the PRCA in 2008 and finished second in the rookie of the year standings.
He initially was roping with Allen's oldest son Joel and the lessons continued. He consistently was among the top 50 ropers in the world, but it wasn't until 2012 when he started roping with Montana's Dustin Bird that he got to go to Las Vegas. He finished 10th in the world standings that year. It was the first of seven consecutive years that his December schedule included the NFR.
He never left Texas after coming there to stay with Allen. In 2015, he wanted to stay a little closer to home while Dustin was wanting to go all the rodeos in Canada. Paul started roping with Clay Smith and they have been together since then.
There was a pretty big reason Paul wanted to be closer to home. Her name is Amanda and they got married when the regular season was over and before he made his fourth trip to Las Vegas. Last year, their family grew when Amanda gave birth to their daughter LoElla.
Missouri holds a special place in Paul's heart as it is where he grew up and where he started roping with his dad. He will carry the flag in the grand entry and will be hoping to win a world title for his home state. That would make a lot of people very happy.
Presented by: