Quinn Kesler – Holden, Utah
1-time WNFR qualifier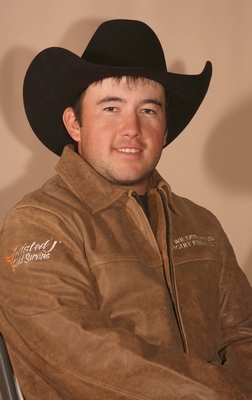 Sometimes the stars align and everything falls into place and that would appear to be what is happening in Quinn Kesler's life. For him, it is the result of faith, dedication and support from friends and family.
Quinn joined the PRCA in 2015, won the heeling rookie of the year and finished the season one spot out of qualifying for last year's Wrangler National Finals Rodeo (NFR) roping with Matt Sherwood.
This year, with the same partner, same horses and same never-quit attitude, he is inside the top 15 at 13th with $68,818 in regular season earnings. Matt and Quinn's dad, Greg, have been friends for years. Matt would stop by their ranch in Holden, Utah when he was in the area and he and Quinn would rope.
That friendship with Greg has developed into a partnership for Matt and Quinn despite their 24-year age difference. Quinn is 23 and has been roping for the last 20 years of his life.
He grew up going to a lot of United State Team Roping Championships with his dad and was happiest when he was on the back of a horse. His father is actively involved with the World Series of Team Roping and will be competing in their Finale in Las Vegas. So, Greg will be cheering for his son at night and Quinn will be among his dad's fans during the day.
Quinn is an avid horseman and the family raises and sells performance horses. The Double Dollar brand ($$) can be seen on roping horses across the country. When Quinn is home he spends a lot of time training young horses.
In 2014, he married his fiancée Jessee who will be in Las Vegas for all of the NFR. His parents and other family members will be there as they can be. If he and Matt get a round buckle the stage at the South Point is likely to be very full.