Russell Cardoza – Terrebonne, Ore.
5-time WNFR qualifier
3-time RNCFR qualifier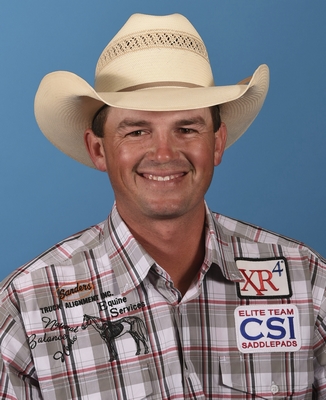 Russell Cardoza has a pretty big bucket list and he is marking things off of it one by one. He got to put a check winning San Antonio's rodeo off this year, but after collecting $21,747 there, he can't mark through it as he'd like to win it again.
The talented all-around cowboy competes in steer wrestling and tie-down roping as well and rides horses that he has trained himself. He competed at his first rodeo when he was just three years old and never even considered doing something else.
The biggest item on his bucket list, as well as every other rodeo contestant's, is earning a world championship. The highest he has finished in the team roping standings has been eighth and the all-around has been fifth.
His fifth Wrangler National Finals Rodeo (NFR) qualification could easily end differently. He and Dustin Bird started roping together the beginning of the year and together they have won nine rodeos. Dustin also ropes calves and has a slight edge over Russell for the all-around. If they earn enough money in the team roping together to get one of them that buckle it will be Dustin.
Russell still has a good shot at a heeling world championship. He enters this year's NFR in fourth place with $88,954 in regular season earnings. His whole family is involved in roping or rodeo including his wife Sammy Jo. His father-in-law Sam Willis is an equine chiropractor who has been a timed-event contestant as well.
When Russell rides into the Thomas and Mack Center this year, he will have the support of his family, friends and fans in the stands hoping that he can check off more items from his bucket list.