Wesley Thorp – Throckmorton, Texas
1-time WNFR qualifier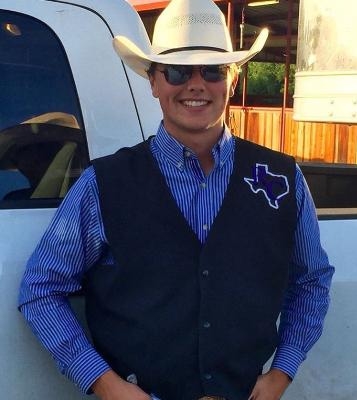 Just three weeks after his 21st birthday, Wesley Thorp will ride into the Thomas and Mack Center to compete at his first Wrangler National Finals Rodeo (NFR).
It's a dream come true for the reigning National Intercollegiate Rodeo Association (NIRA) champion heeler. He won that title for Ranger (Texas) College with Cole Wheeler of Weatherford (Texas) College in Casper, Wyo., last June. He also was competing in the PRCA the same time with Zac Small.
That pairing proved mutually beneficial. The duo won second in February at the Fort Worth Stock Show & Rodeo. Zac had been accepted to vet school and had to report on Aug. 8, so they set a goal of earning enough money to qualify for the NFR before then.
That almost didn't happen. Zac managed to come to rodeos at the end of the season. They won the American Royal Rodeo in Kansas City, Mo., and that was enough to get Wesley to Vegas. He qualified in 15th place with $63,702 in regular season earnings.
Just days after winning the college title, Wesley and Zac earned $130,000 for that win. He is putting the community of Throckmorton, Texas, where his family ranches, on the map.
Wesley is also still in college. He and Cole both transferred to Texas Tech University in Lubbock and lead the Southwet Region of the NIRA. While he and Zac are roping in Las Vegas at the NFR, it is likely they both will have some school work to attend to.
While Wesley is excited about the success he is having at both the collegiate and professional levels, he is also one to give back. He and his girlfriend Susanna Jacobi started a Facebook toy drive for children up to age 12. The toys will be donated to several organizations in the Dallas/Fort Worth area who work to give those kids a better Christmas.