Caleb Smidt – Bellville, Texas ($142,194)
4-time WNFR qualifier
1-time RNCFR qualifier
2015 World Champion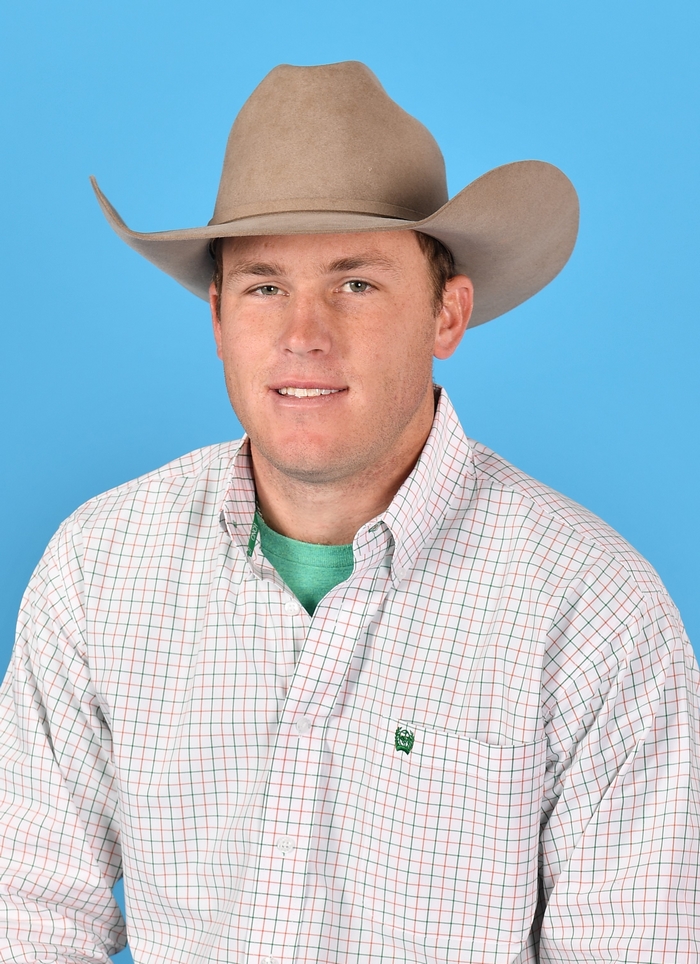 The only thing that would make the Wrangler National Finals Rodeo better for Caleb Smidt is if it was just 100 miles from his home in Bellville, Texas.
Caleb loves the competition and roping, but the travel is another story. It would be perfect for him if all of the rodeos were less than a days drive, but he has made the best of his road miles for the past three years.
He got his PRCA card in 2013, qualified for his first NFR and won the all-around and tie-down roping rookie titles. That was just three years after he earned the all-around in the college ranks. The next year, disaster struck when he was practicing steer wrestling and broke his leg. That put him out of action for most of the year.
He came back in 2015, qualified for the NFR in sixth place and won his first gold buckle. He did that with a new equine partner Pocketful of Light that everyone knows as Pockets. Caleb and Pockets won $144,904 that year. They came back in 2016 and won another $107,308.
In the past two years, they have taken $252,212 out of Las Vegas, and knowing that, the road trip to Nevada gets quite a bit shorter. This year, Caleb enters the NFR in second place with $142,194 in regular season earnings. He has been first or second in the world standings most of the year.
And, he is third in the race for the all-around having won nearly $10,000 in the team roping this year. Over the Fourth-of-July, he won more money than any other timed-event contestant at $27,843 garnering titles at the Cody (Wyoming) Stampede, Greeley (Colorado) Stampede, and the World's Oldest Rodeo in Prescott, Arizona.
Caleb has an ag business degree from Sam Houston State University and he uses that business knowledge daily. Winning gold buckles and titles are nice, but first and foremost he is providing for his family. He and his wife, Brenna, are the proud parents of a son, Cru, who will be two next February.
Brenna and Cru have been cheering Caleb on from grandstands across the country this year. They will be glued to their seats during more than just the tie-down roping this year. Brenna's brother-in-law Rowdy Parrott qualified in the steer wrestling. For them, there is no better place than the Thomas and Mack Center for a family reunion every December.
Presented by: