Ryan Jarrett – Comanche, Okla. ($96,056)
2005 World Champion All-Around Cowboy
11-time WNFR qualifier
3-time RNCFR qualifier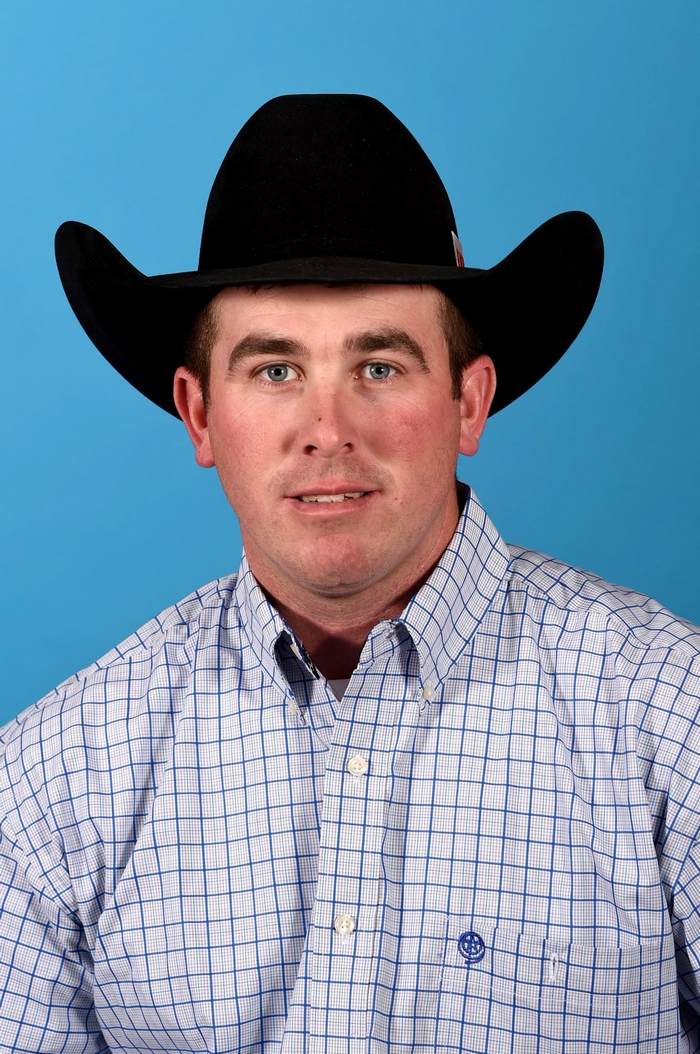 Ryan Jarrett's 2017 started out different than it has since he joined the PRCA in 2004, won the steer wrestling rookie title. Just one year later, he qualified for his first Wrangler National Finals Rodeo in steer wrestling and tie-down roping and walked away with the coveted all-around champion cowboy buckle.
Since then he has roped 90 calves in the Thomas and Mack Center. He has competed in the tie-down roping 9 times finishing eighth in the world standings last year. Generally, after the NFR, he and his wife, Shy-Anne, head back to Oklahoma where the work begins. There are the holidays, unpacking from the NFR, and then getting ready for the ever-important winter, building rodeos.
This year, the plans got a big change when Ryan had wrist surgery soon after the 2016 NFR. Then the hard work began. He and Shy-Anne run wheat-pasture cattle and always have plenty of horses to ride. He got his wrist back in shape in time to enter the Guymon (Oklahoma) Pioneer Days where he finished second and won $3,846.
He still had a lot of ground to make up and was looking forward to the summer rodeos. He struck silver at the Reno (Nevada) Rodeo and earned his first pair of their famed silver championship spurs. More importantly, Ryan won $12,109 there.
That saw his name appearing in the top 20 in the world standings for the very first time. He has steadily climbed up to eighth place where he enters the 2017 NFR with $96,056 in earnings.
The NFR is the home of his milestone in the arena, becoming just the second cowboy from east of the Mississippi River to earn the all-around championship. When Ryan earned his gold buckle he still called Summerville, Georgia, where he grew up home.
The second milestone came seven years ago when he and Shy-Anne got married one night before he nodded his head in the Thomas and Mack Center. Rodeo is central to this couple's lifestyle. Shy-Anne also competes in barrel racing and occasionally they get to enter the same rodeo see each other on the road.
Presented by: