Tuf Cooper – Weatherford, Texas ($190,445)
9-time WNFR qualifier
3-time World Champion
2-time RNCFR qualifier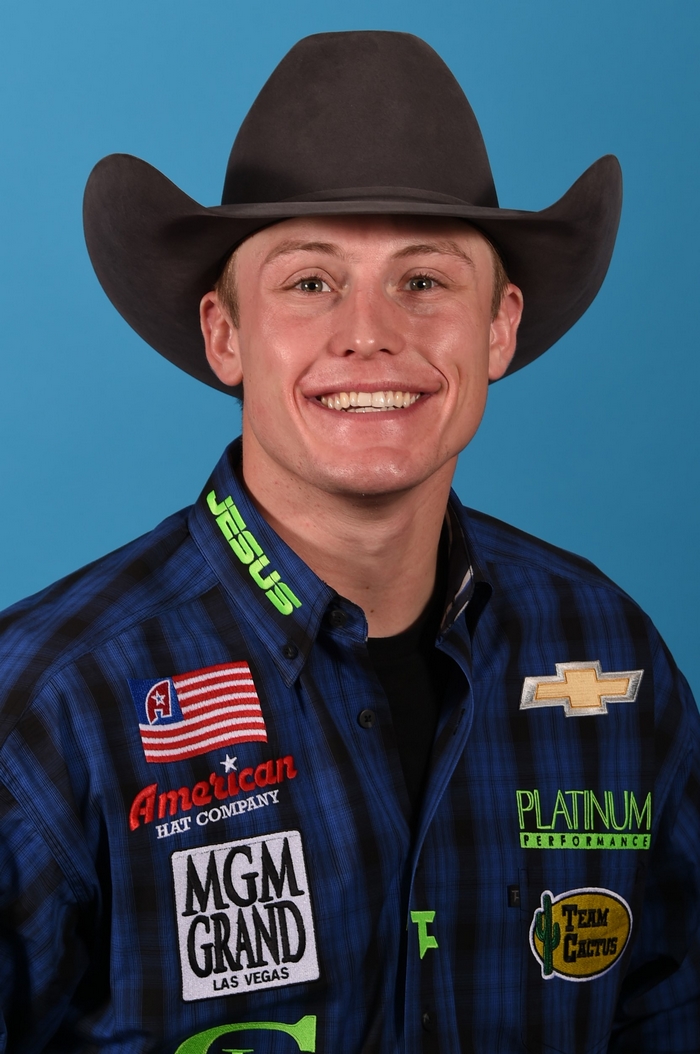 Tuf Cooper's accomplishments in the rodeo arena would fill many pages of a book. He added another chapter to that book in 2017 with his ninth Wrangler National Finals Rodeo qualification.
The three-time world champion tie-down roper (2011-12 & 2014) started off his season doing something no one in his immediate family had done. He won the tie-down roping at the Fort Worth Stock Show & Rodeo and $17,187. It's a rodeo he grew up coming to with his dad, 8-time world champion Roy Cooper. Neither Roy, not Tuf's two older brothers, Clint and Clif, had ever won the historic rodeo.
That put Tuf second in the world standings. After competing at non-PRCA events in 2016, he was back and ready to make his bid for a fourth and possibly fifth gold buckle this year. In 2014, he set an arena record at the Days of '47 Rodeo in Salt Lake City. This year, that rodeo had a new format and he won the gold medal and $52,400. Tuf went on to win the Ellensburg (Washington) Rodeo for the first time, claiming both the tie-down and all-around titles there.
He set a new regular season earnings record of $190,442 surpassing Cody Ohl's set in 2006 with $165,460. He is exactly where he wants to start the NFR, in first place and is on a mission to finish it there as well.
Tuf also qualified for the Clem McSpadden National Finals Steer Roping for the first time and has been working towards the ultimate gold buckle – all-around cowboy. He is second in those standings behind brother-in-law, Trevor Brazile and they will be dueling it out in the Thomas and Mack Center with fans and family watching the drama unfold.



Presented by: