PRCA Permit Holder of the Year Challenge
Live video coverage from the South Point Equestrian Center in Las Vegas – Thursday, December 3rd 11:00am (PT). The top five contestants based on total money won while on their permit in 2015 will be invited to compete for over $20,000 in prize money.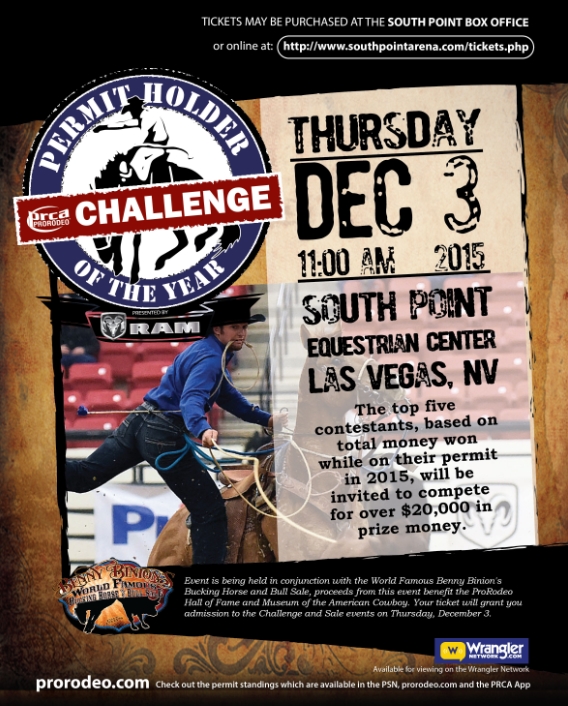 Event is being held in conjunction with the World Famous Benny Binion's Bucking Horse and Bull Sale, proceeds from this event will benefit the ProRodeo Hall Of Fame and Museum of the American Cowboy. Your ticket will grant you admission to the Challenge and Sale events on Thursday, December 3rd.
Permit challenge news and notes