Turn and Burn! Barrel Racing on Wrangler Network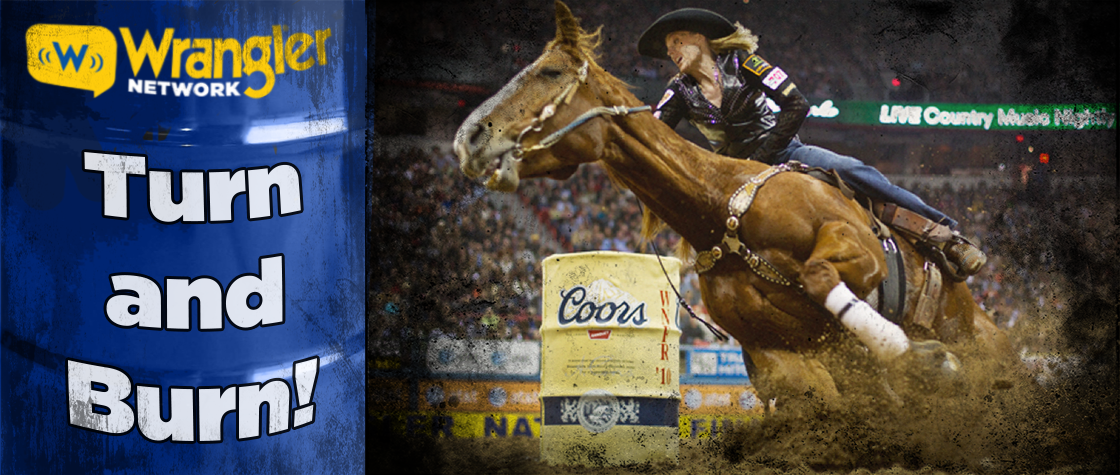 The Wrangler Network salutes the world of barrel racing with our "Turn & Burn" barrel racing section. We've also launched a new partnership with www.where2barrelrace.com and www.findabarrelhorse.com.
These resources are designed to help barrel racers of all skills and levels throughout the country. www.where2barrelrace.com is a one-stop shop where organizations can post events by region and barrel racers can explore options for competing. www.findabarrelhorse.com is a classified ad site that allows consumers to buy or sell barrel horses with relative ease. Both sites are free to consumers and organizations.
---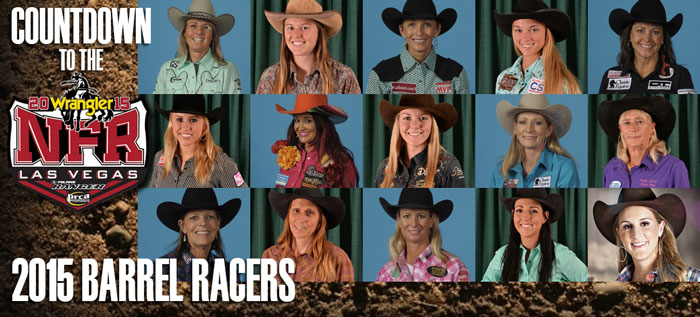 The Wrangler National Finals Rodeo is the season-ending championship event for the Professional Rodeo Cowboys Association and is widely acknowledged to be the world's premier rodeo. Held every December since 1985 at the Thomas & Mack Center in Las Vegas, the Wrangler NFR is ProRodeo's richest and most prestigious rodeo, and it showcases the very best cowboys, barrel racers and livestock in the world. Meet the Barrel Racers here
---
---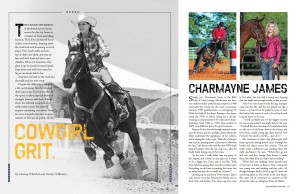 October 15, 2014 – They round the barrels at breakneck speed, flying across the dirt for home in a matter of hoof-pounding seconds. They drive gooseneck horse trailers cross-country, sleeping above the truck bed and showering at truck stops. They muck stalls and toss hay at dawn and dusk, and stay up late with sick foals and their own children.
When it's showtime, they glam it up in crystal-encrusted pearl snap shirts and with hair teased so big it can barely hold a hat. And then it's back to the road and the stalls and the next event. More
---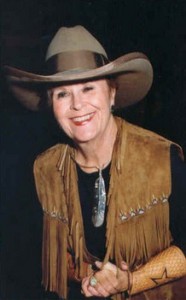 October 14, 2014 – As a youngster growing up in the High Plains, specifically northeastern Colorado, there was no barrel racing as part of the annual local rodeos, or kid's horse competitions during the 1940s. I saw my grandfather take my horse through the barrel racing paces at the local fair in the late 1940s. As I remember it, he loped my buckskin mare along at an unhurried pace. Not at all what we see when we watch the fast and furious event in today's rodeo arena. Read full story
---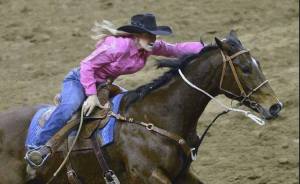 October 10, 2014 – Shada Brazile has been modeling since she was 14 for lines like Wrangler, Cruel Girl, Justin, and Cripple Creek. Her husband, Trevor Brazile, has been winning rodeo championships for years. The hard work that made these two the quintessential Western couple took an even more Western direction when that they had a baby. With Trevor as all-around inspiration and little Treston as male model, Shada brought the Western sensibility to a new generation with All-Around Baby, a line of Western infant clothing that she launched with Wrangler. Read full story
---
October 5, 2014 – Two World Championships in two separate events in 1962 achieved by a horse named Red Star Plaudit holds a very unique record in the world of professional rodeo, one that is not likely to ever be duplicated. The bay gelding won two World Championships in the sport in a single year and contributed to a third. Red, as he was affectionately known, carried his owner Sherry Johnson to the GRA world title in the barrel racing and close family friend Tom Nesmith to the RCA world title in the steer wrestling and helped the Oklahoman also claim the RCA All Around championship, all in 1962. Read full story
---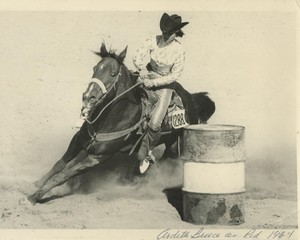 October 4, 2014 – In most situations, an age gap of 75 years might just cause a communication issue. In fact, a seven year old might be speaking a totally different language than one who is into her eighth decade.
That gap is exactly what exists within the ranks of the WPRA's vast membership, running from 1964 WPRA World Champion Barrel Racer Ardith Bruce, born in 1931, to junior member Kelsey Kennedy who won't reach eight until September.
Luckily, barrel racing is a universal language, allowing generations to understand one another, have something in common, and a passion that lasts a lifetime. Read full story
---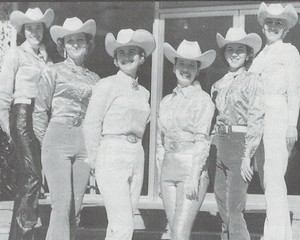 October 2, 2014 – When that small group of West Texas ranch women came together in 1948 to form the Girl's Rodeo Association, few could have imagined what they would become. The WPRA today is an organization with more than 2,500 members, 1,300 sanctioned events, a tremendous finals event just for women, and a place at the biggest rodeo in the world, the Wrangler National Finals Rodeo. Read full story
---
More Barrel Racing Video on Wrangler Network