Aleeyah and Savannah Roberts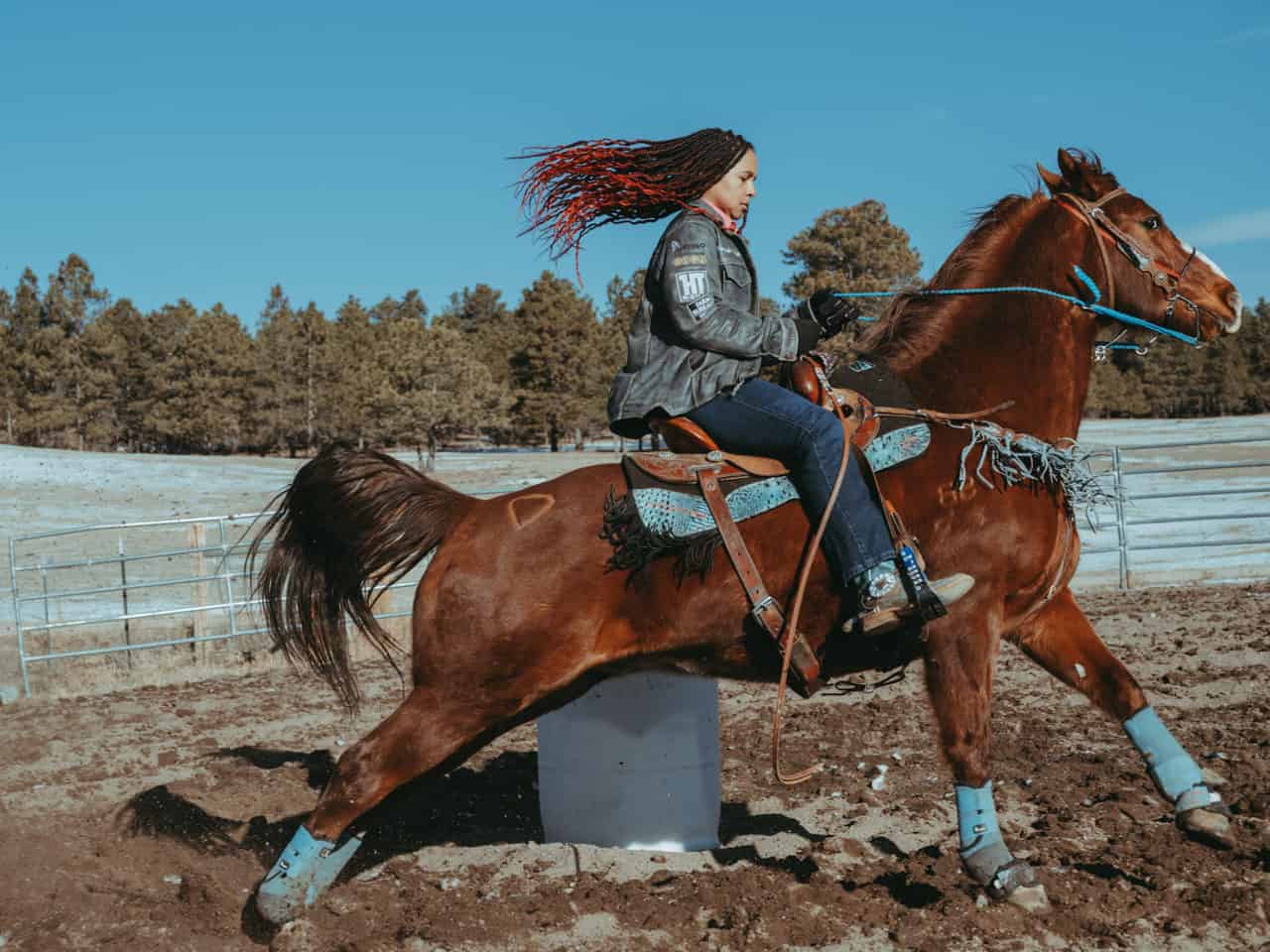 Aleeyah and Savannah Roberts:
Since they were born, Aleeyah and Savannah Roberts were destined to be horsewomen. Their parents Warren and Nicole grew up around horses and passed their knowledge to their daughters as soon as they could walk. Aleeyah, aged 19, got exposed to rodeo down the street from their home in Colorado. "Latigo arena hosted junior rodeos for kids. My mom and dad used to take me there to watch, and I would just get irritated because I wanted to compete." Her parents bought her a horse, and she started rodeoing by the age of 9. She hasn't looked back since winning numerous competitions, buckles, ribbons, and saddles.
Her sister Savannah aged 13, followed in her sister's footsteps. Aleeyah initially took on the role of her coach, teaching her the fundamentals, how to go fast but more importantly how to have the right mindset. Savannah eventually reached out to other older barrel racers for mentorship and began teaching herself. This humility and persistence have led her to much success chasing the cans, including winning the 2019 Bill Pickett Rodeo Women's Barrel Racing championship at just 11 years old. When asked what makes her so good at the sport, she says it comes down to the horse "I try to have a strong bond with my horse. We don't do barrels 24/7. Sometimes I just take him out in the pasture and do different things so he doesn't get bored."
Both of these young women have huge ambitions inside and outside of the rodeo. In the future, Aleeyah hopes to become a physician. "Right now, my goals are to get my youngest stallion Logan up and running. When he gets a few more achievements under his belt, I'd like to stud him and would like him to be well known for being a good producer of fast, hardworking, and pretty horses." Savannah's goals are more immediate, looking toward her next big competition, the Junior American, at the end of February and to qualify for the Wrangler National Finals Rodeo. Whatever life throws at these two, they'll be fully prepared to take it on it at full speed. #BlackHistoryMonth #LongLiveCowgirls