Behind The Chaps: Miss Rodeo South Dakota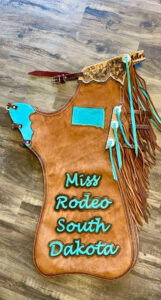 A little-known fact about myself, Adrianne Schaunaman, Miss Rodeo South Dakota, is I am a big history buff. Especially when it comes to history of the American west, the cowboy, and horsemanship. When I asked Andrew Coughlin to craft a pair of chaps for me, firstly I said I wanted something different…then pockets. I wanted to incorporate things about our great state; such as the year SD was founded, 1889; our state flower found in the yokes, the Pasque flower; and the shape of SD, made into a pocket.
All unique concepts that pay homage to South Dakota and the working cowboy. But for the overall concept I wanted to display the history of Rodeo in the United States. Rodeo is a sport that grew out of the cattle industry in the American West. Its roots reach back to the sixteenth century. The Spanish conquistadors and Spanish-Mexican settlers played a key role in the origin of rodeo with the introduction and propagation of horses and cattle in the Southwest. The term "Rodeo" comes from the Spanish word, Rodear. Meaning to surround, later this Spanish word was to denote a 'round-up' of cattle in America. In fact there are many words or phrases that lean into the roots of rodeo that we still use today. Arena is Spanish for sand, and to "dally" your rope comes from the Spanish 'da le vuelta' meaning to turn around or take a twist.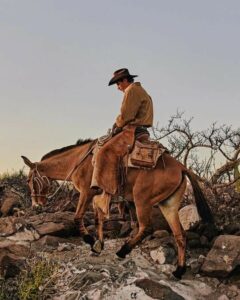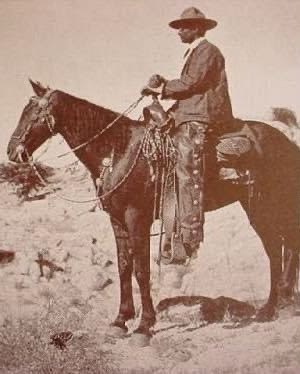 I am in awe of the Spanish-Vaquero. The culture, the training techniques, and the stunning tack they use; the tooled silver, cathedral bit bridles, the "taps" or tapaderos, and the large round conchos that can be found on some modern-day cow horse leggings. I am currently in the process of making a bridle horse out of my AQHA gelding through the California-Vaquero training system!
The hard-working history of the American cowboy is bound within the concept of these chaps. I wanted to be reminded of the working cowboy that created the legacies we lead today, the history we look to preserve.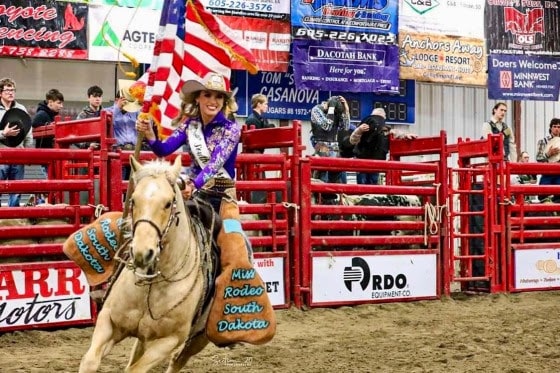 See more at MissRodeoAmerica.com