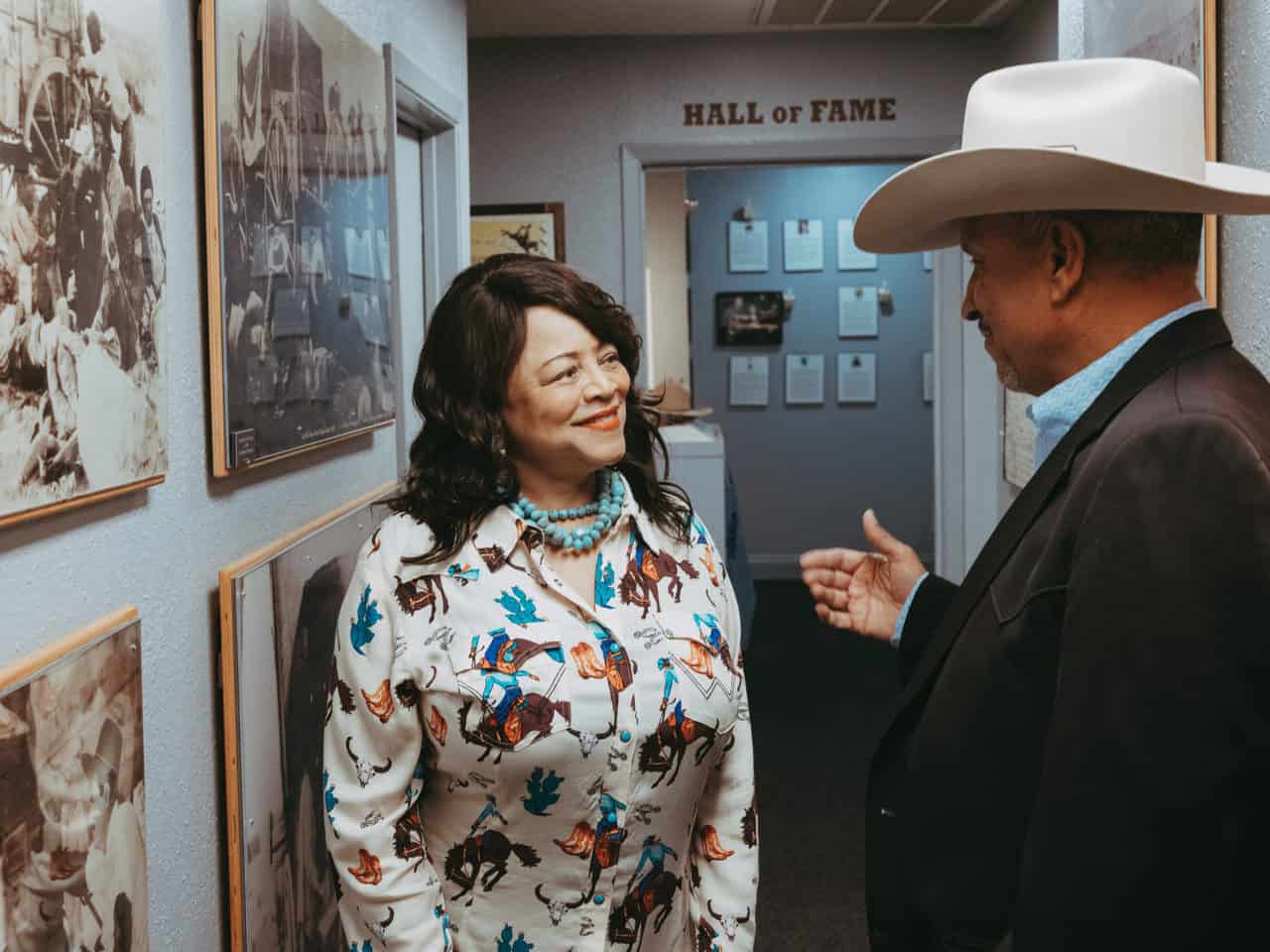 Jim and Gloria Austin:
Jim and Gloria Austin gave me a tour of the museum they founded in 2001, in Fort Worth, Texas, proudly showing me exhibits about black cowboys like Bill Pickett and the Buffalo Soldiers. "You know who that is?" Jim said, pointing at a photo of a black mustached black man posing next to a busted train heist. "That's Bass Reeves!" He said gleefully, referencing the legendary Oklahoma U.S. Marshall.
This is one of the hundreds of pieces at the National Multicultural Western Heritage Museum celebrating the legacies and contributions of cowboys of all races to western culture. Jim and Gloria started the museum in 2001 in a single room in the Renaissance Cultural Center. It now occupies an entire floor of a large building outside of the historic Fort Worth Stockyards.
The success and expansion of the museum are largely due to the support of the Museum's diverse Board of Directors over the years, and the national corporations and foundations who believe in the mission and vision of the Museum to be a beacon of light in helping communities learn and appreciate cultural diversity and inclusion, through the lives of the people the Museum highlights, under the leadership, business acumen and determination of Jim and Gloria Austin.
Jim, a Texas real estate broker and owner of their company, Austin Company commercial Real Estate for close to 40 years; moved from New Jersey to Fort Worth, Texas, after graduating from Howard University. He didn't know anybody but fell in love with the people and the Texas attitude. Gloria, a Texas native, has been a critical asset to the museum's success, serving as Executive Director in charge of curating exhibits and answering questions from media and cultural institutions worldwide. Together as a team, the couple's ambitions for the museum are as big as Texas. Expansion of the physical space as well as bringing the museum online are part of their future vision. They also are creating a Hall of Fame Inductees Traveling Exhibition to bring the stories of cowboys of color to schools and universities around the country. #BlackHistoryMonth #LongLiveCowboys  #LongLiveCowgirls
📷 + 📝: @eightsecs feat. @nmwhmuseum