Miss Rodeo America 2023 | Keeping Up with Kennadee Riggs
Traversing the country as the regular season for ProRodeo comes to a nail-biting conclusion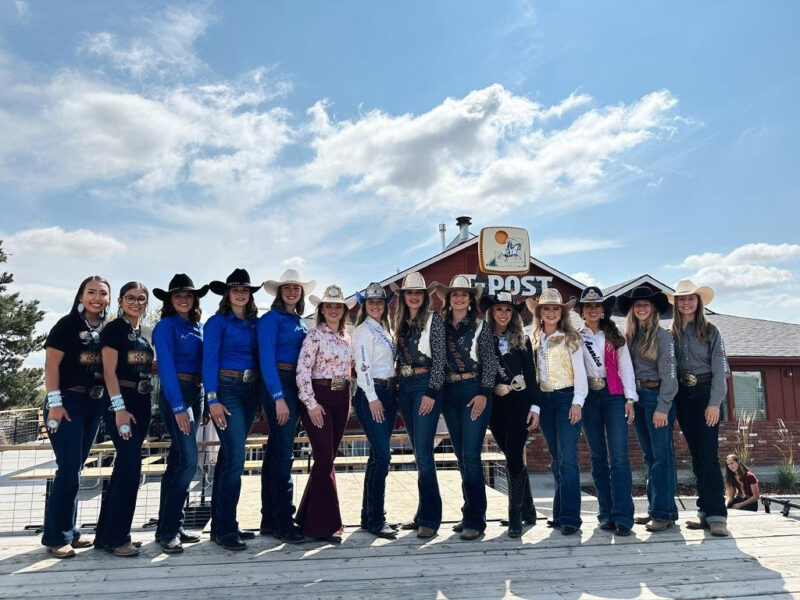 The state queens and local royalty in Pendleton made the trip extra special this year. I am indebted to all the volunteers who make trips like this possible for us queens.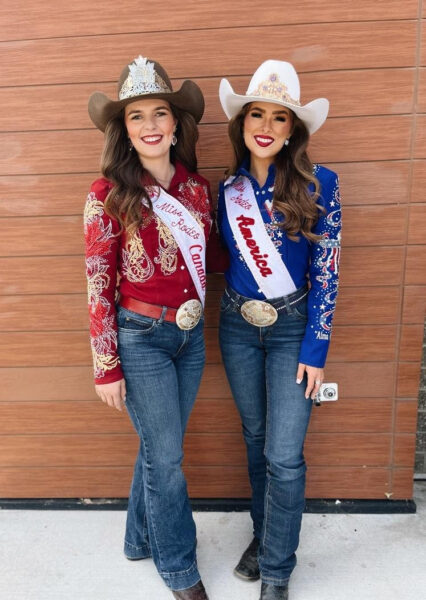 Posing with my partner in crime and neighbor to the north, Mackenzie Skeels. Traveling with her this year has been icing on the cake of a great year. We'll be lifelong friends!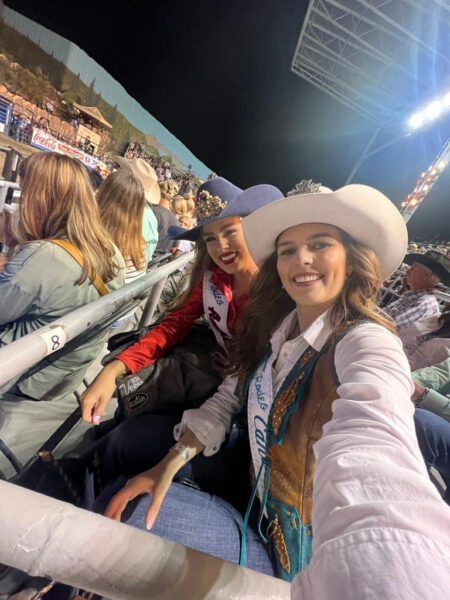 Great seats at the XTreme Bulls in Pendleton with Miss Rodeo Canada!
I love when I am asked to leave a mark on places I visit!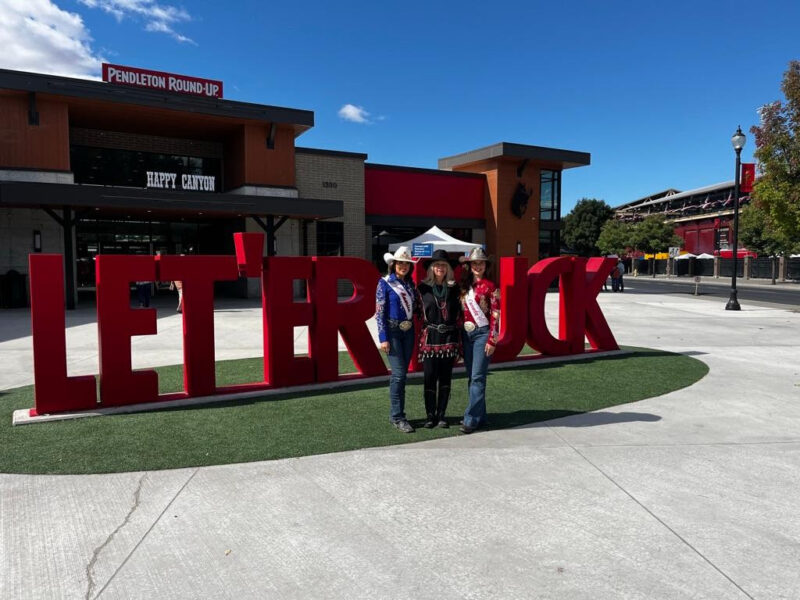 If you didn't get a picture at the iconic "Let 'er Buck" sign, did you even go?!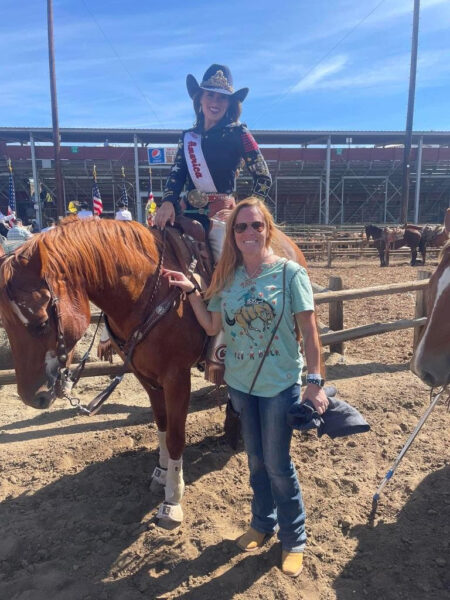 Look who I ran into! I loved seeing familiar faces at the Ellensburg Rodeo in Washington! Karie Herbers is the President of the Miss Rodeo America Scholarship Foundation.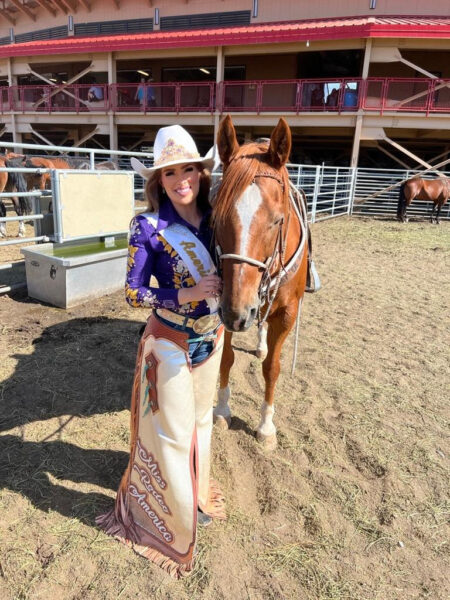 I always leave each rodeo with a ting in my heart when I have to leave
my new four-legged friends. This was my trusty steed, Tex, in Pendleton.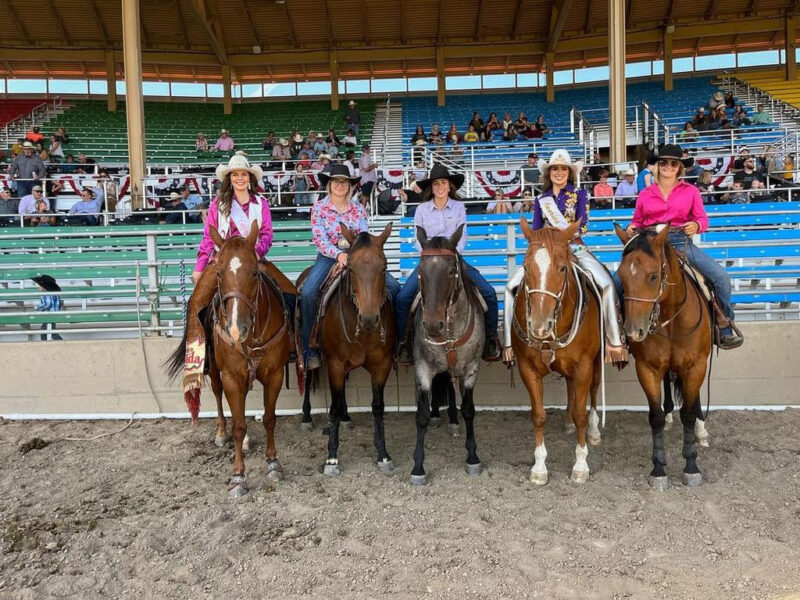 The cow-chasing crew! Miss Rodeo Canada and I had a blast clearing livestock out of the arena at the Pendleton Roundup… and for the first time in history during a regular rodeo performance!
This was a tender moment. I watched as a teenage boy showed his prized pig after losing his father to tragedy just a few weeks before. His community and local fire department planned to surprise him by buying his pig for more than he anticipated. He walked away with over $30,000 that week! This is kicking up kindness!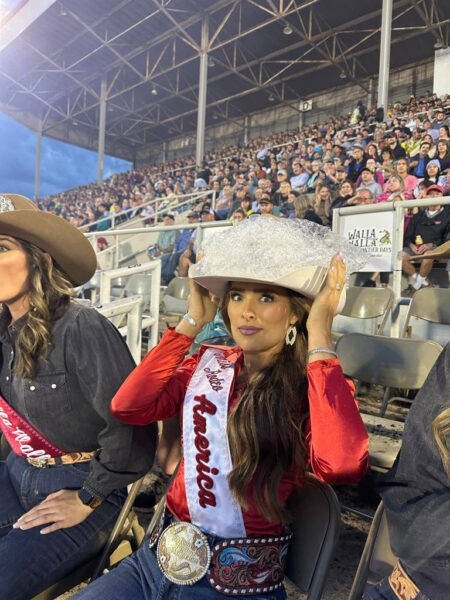 Protect the crown at all costs!!!! I had the fun opportunity of attending my first demolition derby in Walla Walla, Washington… but sitting front row came with a need for bubble wrap to ensure that my Landstrom's Original Black Hills Gold crown remained untouched!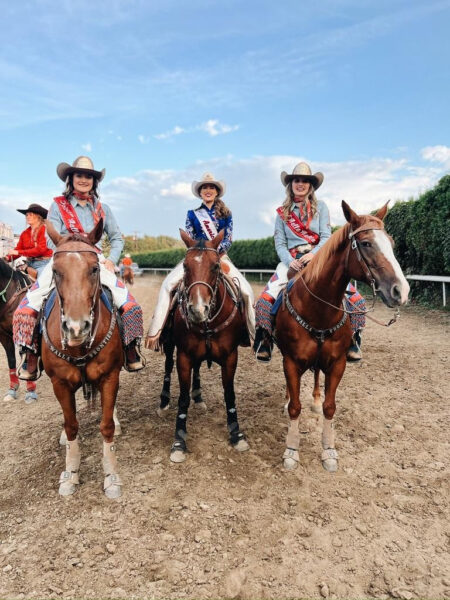 Enjoying a beautiful rodeo day with the Walla Walla Fair and Rodeo Royalty!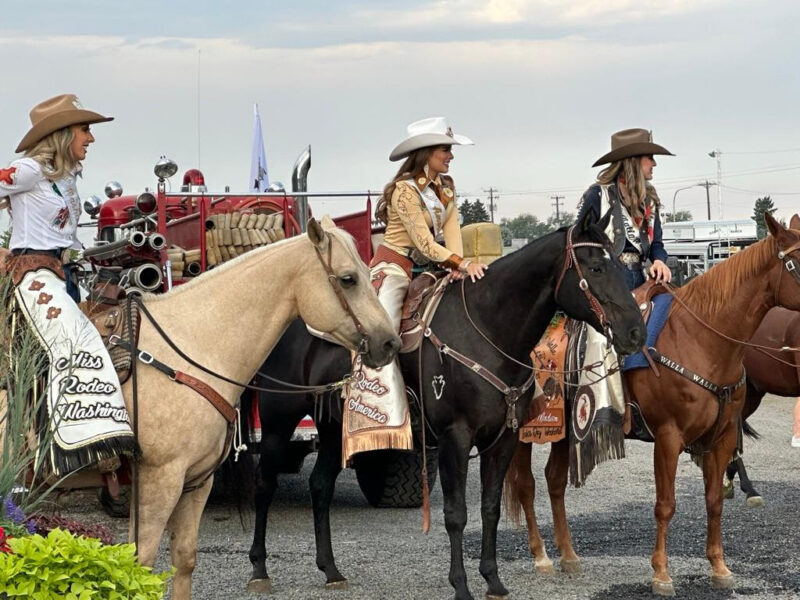 Staged up and ready for the parade in Walla Walla, Washington!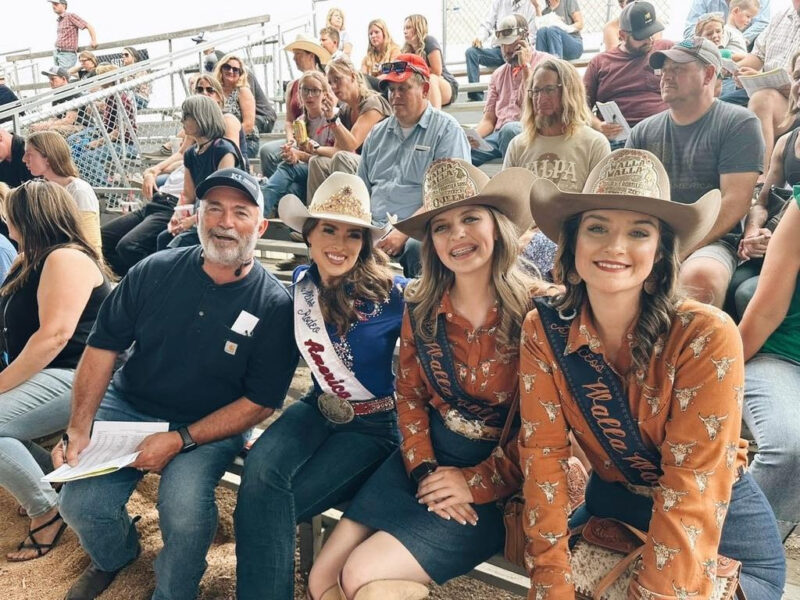 I felt so welcomed by the community in Walla Walla. Their hospitality was second to none.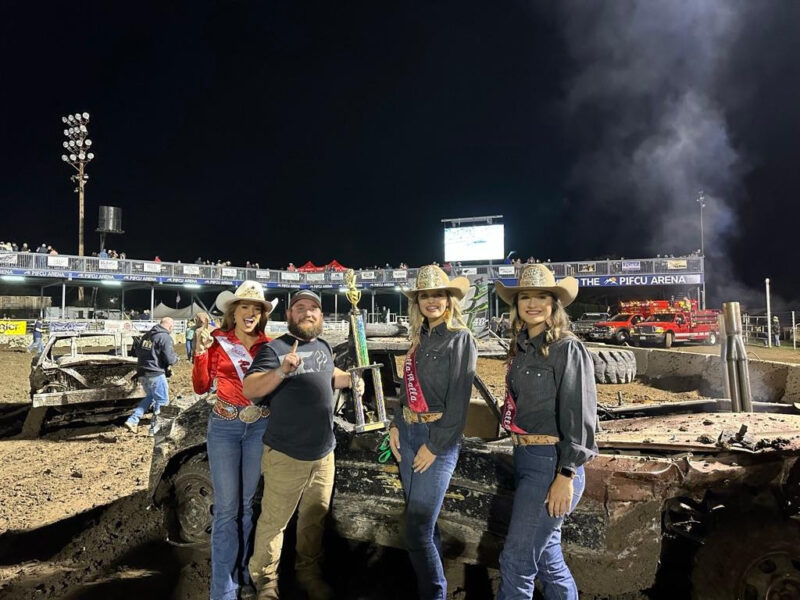 I loved to be asked to help present awards at a different kind of rodeo, a demolition derby!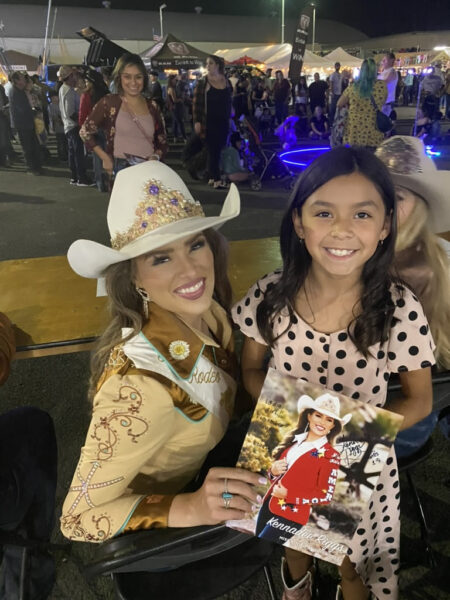 Little fans are so vital to our sport. I hope I can leave a lasting impression on them like they do on me.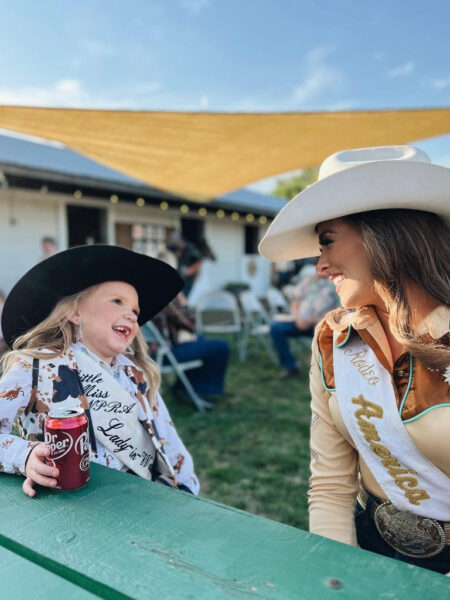 These little friendships fuel my fire to do what I do.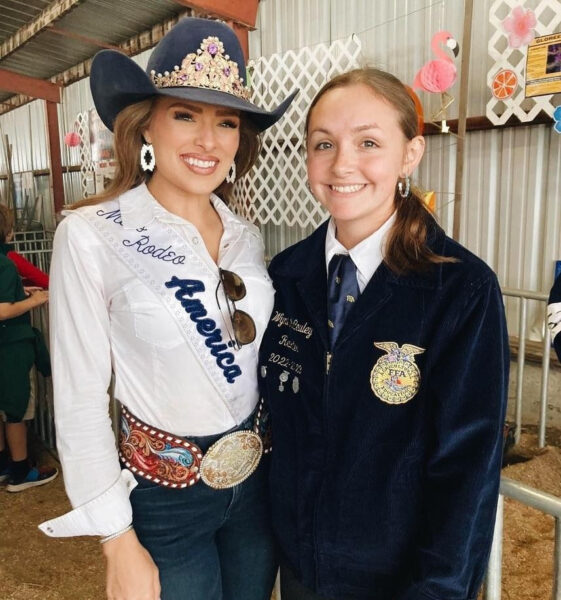 The future of agriculture is STRONG! I was inspired by spending time with FFA and 4-H members at the Walla Walla Fair.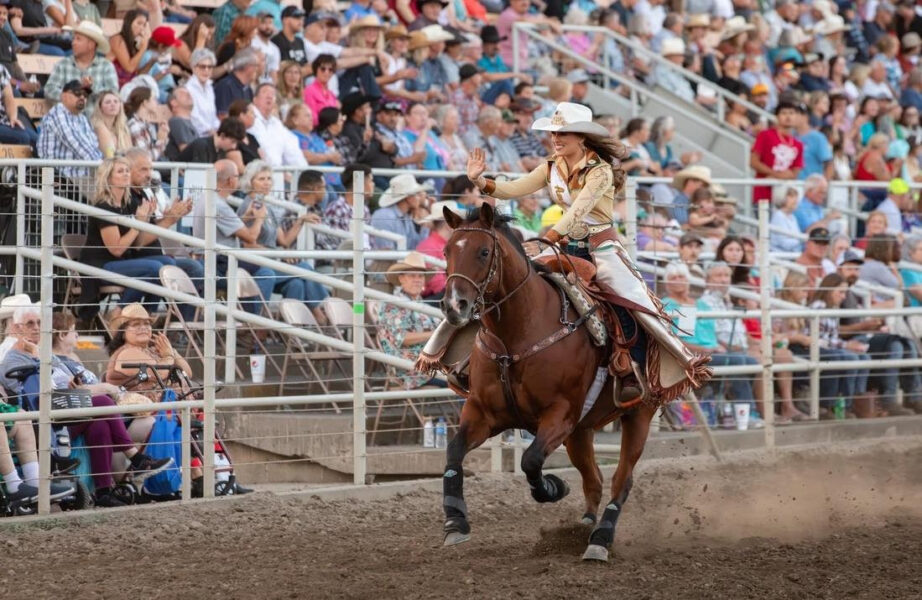 Waving goodbye to all my new friends in the Pacific Northwest! I have loved all my time with them this year!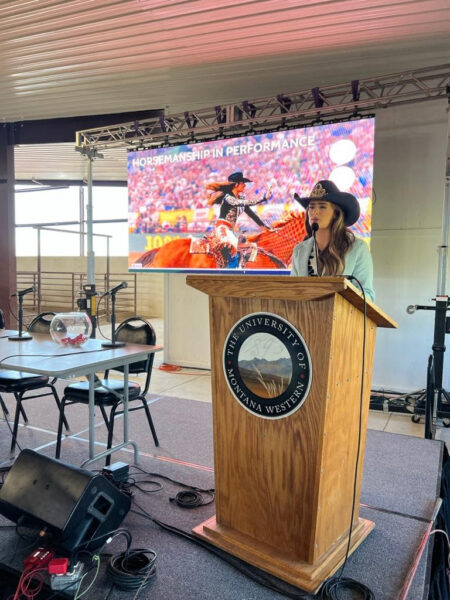 I had the privilege of being invited by AQHA's, Stan Weaver, to speak at the Montana Center of Horsemanship as a part of their horsemanship conference. It was an honor to speak about the things I have learned through my experience of riding different horses on each trip of mine!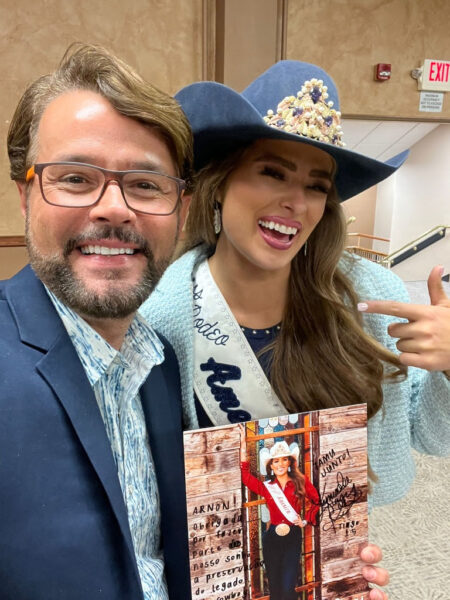 The world is such a small place! While at the horsemanship conference in Montana, I crossed paths with another Brazilian with a passion for the western industry. He sponsored and aided the production of The Lone Rider, a documentary film about my friend Felipe Masetti who crossed the Americas on horseback. They won an award at this conference!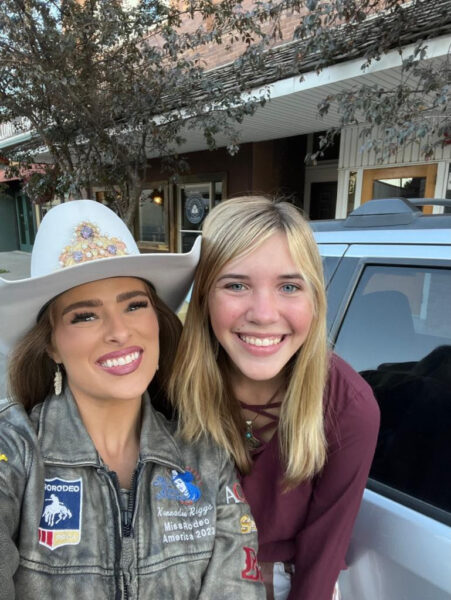 While in Montana, I found out that a local rodeo queen that lived in town who wanted to meet me. I remember being in her shoes, so it was a full-circle day!