PRCA Standings Shuffle: Coleman Proctor Jumps Inside the Top 10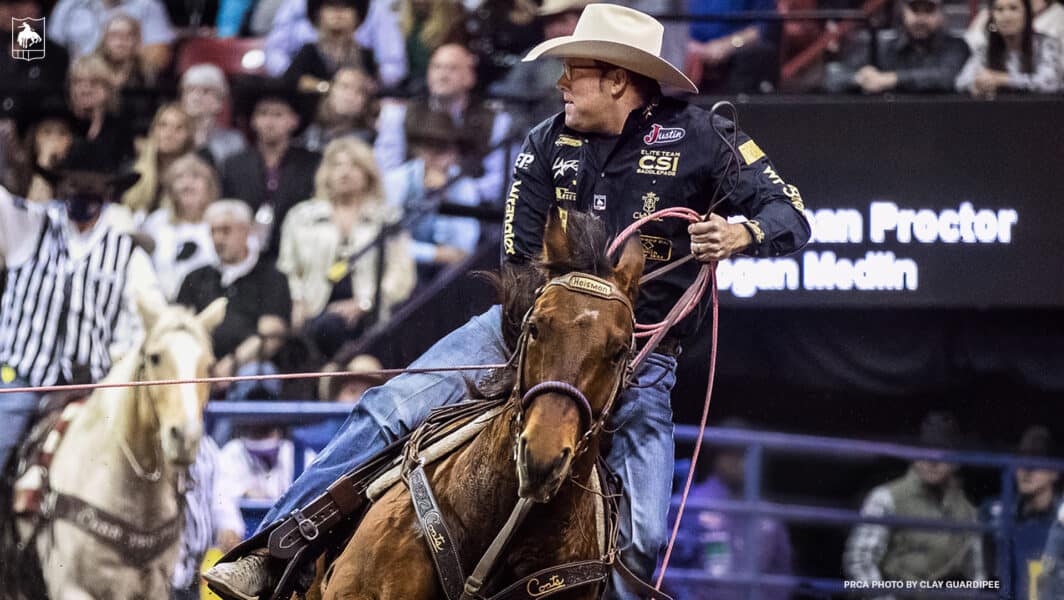 Coleman Proctor has been on quite the roll the past two weeks, fueling his jump inside the top 10 of the PRCA | RAM World Standings. He went from 90th to fifth in a matter of two rodeos.
The Pryor, Okla., team roping header earned money in every round he roped in at the San Antonio Stock Show & Rodeo, which included a $5,000 payday for a third-place finish in the finals.
"San Antonio is my favorite rodeo in the world, I think that really has a lot to do with it," said Proctor, 36. "That was just our third rodeo of the year and it just happened to be in San Antone.
"My horse (Heisman) was a big part of my success as a header. He is just spot on, I was able to get a good start every time and that's where I was able to win at the barrier. On top of that having Logan (Medlin) and his horse of the year Drago on the back end always makes my job a lot easier."
Proctor and Medlin both find themselves inside the top 5 of the world standings. He said winter rodeos provide a big opportunity for cowboys, but it comes down to taking advantage of those chances if they want to be successful.
"Winning big checks at the big winter rodeos really sets your year up a lot better," he said. "You know last year we just kind of had a mediocre winter and it made for a longer summer. Heading into winter we still have so much rodeo left to go.
"So, any padding that you can give yourself especially at these early winter rodeos that pay so much is a plus. There is just a lot of opportunity there that is afforded to you if you can take advantage of it."
The team roping pair will look to do just that. Proctor said while they're off to a hot start they are nowhere near their goal. They want to head into this year's Finals as the No.1 team in the world.
"It's a lot more fun to look at the standings when you're in the Top 15 that's for sure. We want to be the No.1 team in the world headed into the (Wrangler) National Finals Rodeo," Proctor said. "I want to win the regular season. So, to get that done I'm more looking at what it would take to break the regular season earnings record."
Courtesy of PRCA