NBHA Youth & Teen World Championships
Live video coverage from Perry, Georgia; Sunday, July 24th thru Saturday, July 30th, 2022
The National Barrel Horse Association, headquartered in Augusta, Georgia, is the largest barrel racing organization in the world. In 1992, the NBHA revolutionized the barrel racing industry by pioneering the divisional format, which allows riders of all skill levels a chance to win money and prizes in barrel racing competition.
NBHA has over 23,000 members of all ages across the United States and affiliates in twelve countries: Australia, Brazil, Canada, China, France, Hungary, Italy, Mexico, Panama, Spain, Switzerland and the Netherlands. Find out more about barrel racing's international presence at IBHF.
Divisional barrel racing, using the 4D format, is the heart of NBHA. Divisional barrel racing gives ALL competitors – from beginners to professionals, from youth to seniors – a chance to compete, learn and succeed in barrel racing. The Divisional format encourages riders to improve their skills and work toward the higher Divisions, while still having a chance to be competitive. To learn more about how Divisional format barrel racing works, visit our Frequently Asked Questions.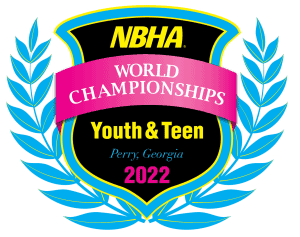 Youth World Championships | July 24-30 | Perry, Georgia
NBHA Youth Video
LOADING
Latest NBHA Youth News
LOADING