Reno Rodeo
Video highlight coverage from Reno, Nevada; Thursday, June 15th thru Saturday, June 24th, 2023.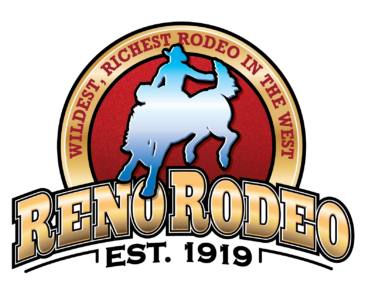 The "Wildest, Richest Rodeo in the West," the 104th annual Reno Rodeo will promise to be the biggest and best yet with more rip-roarin', boot-stompin', jaw-droppin' PRCA action.
The Reno Rodeo is a PRCA (Professional Rodeo Cowboys Association) sanctioned sporting event and is a non-profit organization made up of over 900+ volunteers. Each year, over 140,000 fans attend the 4th richest PRCA tour rodeo and the 3rd best as recognized by USA Today's 10 Best Readers Choice. The event impacts the Reno/Sparks area economy with $42 million going to hotels, casinos, restaurants and retail outlets.
The Cattle Drive has officially arrived! 🙌 Reno … are you ready to rodeo?! Xtreme Bulls tonight, Outdoor Arena opens at 5:00 PM #ABuckinGoodTime pic.twitter.com/Rs7wXguzr7

— Reno Rodeo (@renorodeo) June 15, 2023
Reno Rodeo Video
LOADING
Latest Reno Rodeo News
LOADING