Sheridan WYO Rodeo
Video highlight coverage from Sheridan, Wyoming; Wednesday, July 12th thru Saturday, July 15th, 2023.
Founded in 1931, the Sheridan WYO Rodeo is one of the top rodeo events in the U.S. Some folks call it Sheridan's homecoming – when locals and visitors from across the globe gather year after year to celebrate the west and experience some of the best rodeo action in the world.
Western-style family fun runs throughout rodeo week, including the Boot Kick-off, downtown pancake breakfast, high-speed bed races, Sneakers & Spurs 5K, Main Street Parade, POW-WOW, carnival, street dances and much, much more!
Join us in Sheridan, Wyoming for the most exciting western event of the year!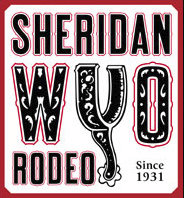 Sheridan WYO Rodeo Video
LOADING
Latest Sheridan WYO Rodeo News
LOADING