Ski Joring National Finals
Live video coverage from Red Lodge, Montana; Saturday, March 12th thru Sunday, March 13th, 2022.
Originating in the Scandinavian countries as a form of winter transportation. The west has transformed this into an action-packed competition wherein teams of horse, rider, and skier negotiate a 700+ foot course, the horse and rider taking a track to the inside of the course while the skier in tow, negotiates the 20-some slalom gates and four jumps in hopes of completing two fast, clean runs. That isn't so easy at speeds sometimes topping 25 mph. Awards go to the fastest combined times for the two-day event as well as the fastest times each day. There is a separate "longest jump" competition wherein the rider and horse pull their skier over one jump for the longest distance each day. Distances have exceeded 60 feet.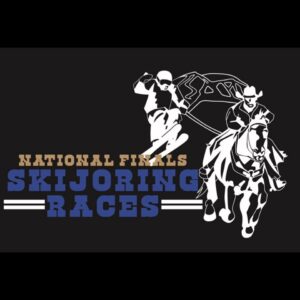 See more here.
Latest Ski Joring National Finals News
LOADING