2023 Unleash The Beast Game Notes: Indianapolis
By: Andrew Hatfield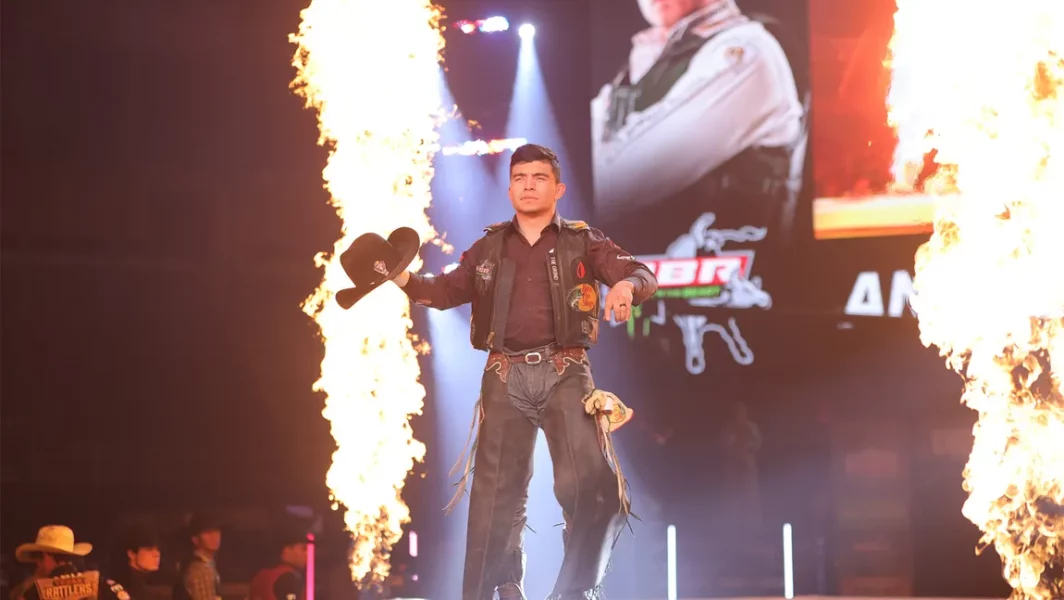 As the PBR's Unleash The Beast bucks into Indianapolis, Indiana's Gainbridge Field House Jan. 28-29 during the tour's ninth installment of the 2023 season, PBR.com is highlighting some of the series' latest winners, top competitors and beyond as the Unleash The Beast rages on!
CHEC-MATE: 2018 PBR World Champion Kaique Pacheco won his first event of the 2023 season in Duluth, Georgia, last week as the only rider to go 3-for-3. The Brazilian began his second-consecutive perfect weekend with an impressive 87.5 points atop YETI Yonder before besting Chanler's Dream for 82.75 points in Round 2. The former champion rode in perfect step with his bovine compatriot UTZ BesTex Smokestack in the championship round, putting up an impressive 90.50 points to secure his 22nd elite tour win. Currently defending a six-out ride streak, the veteran rider has racked up 226 points in his past two events, surging to No. 3 in UTB standings and just 145 points behind No. 1 Andrew Alvidrez. The Ice Man looks to extend his ride streak against Spotted Rust in Round 1 this weekend in Indianapolis
KING OF THE HILL: For the fourth consecutive week, Andrew Alvidrez will travel to the Unleash The Beast
tour stop ranked No. 1 in the heated race to be crowned the 2023 PBR World Champion. After winning back-to-back events in Manchester, New Hampshire, and Albany, New York, Alvidrez retained his position atop the standings after a fourth-place finish in the 15/15 Bucking Battle and an eighth-place result in the main event in Chicago. Alvidrez went 1-for-3 in Duluth last weekend and finished tied for ninth, tallying 18.5 points Unleash The Beast points. While he was bucked off by Nigel in Round 1 and JAG Metals Grand Theft in 4.03 seconds in the final round, his dance with Outlaw scored 87 points in Round 2 to secure his sixth-straight top 10 finish
LOCKING IN: After missing a majority of the past two seasons due to injury, two-time World Champion Jess Lockwood returned last week in Duluth and put on a show. Lockwood and Spotted Rust moved in sync to put up a round-high tying score of 88.25 points, his first ride since February 5 last year, 349 days apart. While he was bucked off by Lone Survivor in just 4.02 seconds in Round 2, Lockwood would save his best for last, securing a championship round victory with an event-high 92-point ride atop I'm Legit Too, tied for the sixth highest-marked ride of his career and his highest score since January of 2020. His second-place finish is the highest since he placed second in Glendale, Arizona, on May 13, 2021, securing the World Champion 102 points, good enough for 23rd in the Unleash The Beast world rankings. Lockwood has unfinished business in Indianapolis, where he made his 2022 debut but went 0-for-1. He will be paired with Get Western in the first round on Saturday
For all of the statistics, stories and standings heading into this weekend's PBR ZipRecruiter Invitational, presented by Ariat, be sure to check out this week's Game Notes!
Photo courtesy of Andy Watson/Bull Stock Media
© 2023 PBR Inc. All rights reserved.