2023 Unleash the Beast Game Notes: Milwaukee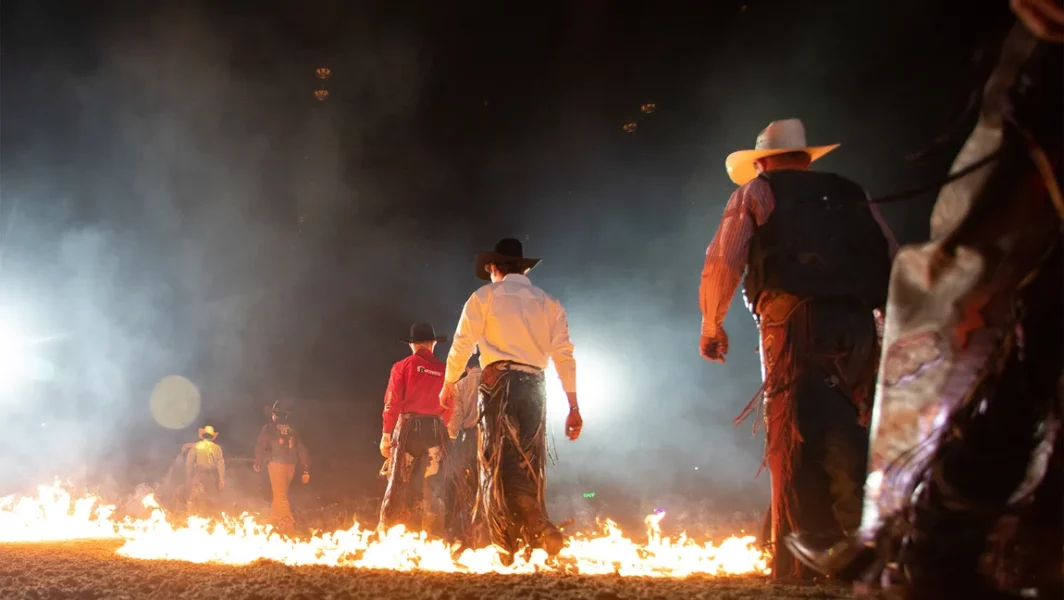 2023 UNLEASH THE BEAST GAME NOTES: MILWAUKEE
As the PBR's Unleash The Beast bucks into Little Rock, Arkansas' Simmons Bank Arena March 11-12 during the 15th event of the 2023 Unleash The Beast campaign, PBR.com is highlighting some of the series' latest winners, top competitors and beyond as the Unleash The Beast rages on!
DALTON'S DOMINATION: Dalton Kasel won his second consecutive and fifth career elite tour event in Little Rock, Arkansas, last weekend. Going a perfect 3-for-3, and he wowed the crowd inside the Simmons Bank Arena with his tourleading fourth 90-point ride, a 91.25-point dance with UTZ BesTex Smokestack in the championship round to secure the victory. The newly minted "Mr. 90 Points" started his weekend with an 85.5-point ride on Old School Cool in Round 1, and then lasted the 8 on Black Ice for 88.25 points to move to second entering the final round. There, he recorded his UTB-leading fifth round win and moved to the No. 2 spot in the standings, just 56.5 points behind leader Jose Vitor Leme. Kasel also won the previous weekend in Los Angeles, going 2-for-3 and recording yet another 90-point ride. Kasel is currently slated to face Cabo in Round 1 on Saturday
STILL IN THE RIDER'S SEAT: Jose Vitor Leme maintained his position atop the Unleash The Beast standings for the fifth consecutive week after going 1-for-2 and finishing 17th in Little Rock, 56.5 points ahead of Dalton Kasel. In Los Angeles the previous weekend, Leme went 0-for-2. This came after he went 1-for-2 in Eugene, Oregon, riding Chiseled for 88.25 points in Round 1 before suffering an injury while being bucked off by Punchy Pete in Round 2 and being unable to compete in the championship round. The Brazilian had his six-out ride streak end in the championship round at the previous UTB event in Tulsa after he had overtaken the No. 1 spot by winning and placing second in the 15/15 Bucking Battle the week before in Sacramento. In the two-time PBR World Champion's first trip to California this season, he went a perfect 3-for-3, starting with an 85.5-point ride on Havoc in Round 1. Leme saved his best for Championship Sunday, putting up 89.5 points in a dance with Lil Hott in Round 2 before closing out his 26th career elite tour win with an 87.5-point ride on The Right Stuff. Leme, who placed fourth last year in Milwaukee, is slated to face Spirit World in Round 1 on Saturday
For all of the statistics, stories and standings heading into this weekend's PBR Brew City Classic, be sure to check out this week's Game Notes and stay tuned to PBR.com and PBR social media channels!
Photo courtesy of Andre Silva/Bull Stock Media
© 2023 PBR Inc. All rights reserved.