ABBI 2022 Futurity Calves to Become Largest Money Earners in Bucking Bull History
By: Jordan Hebert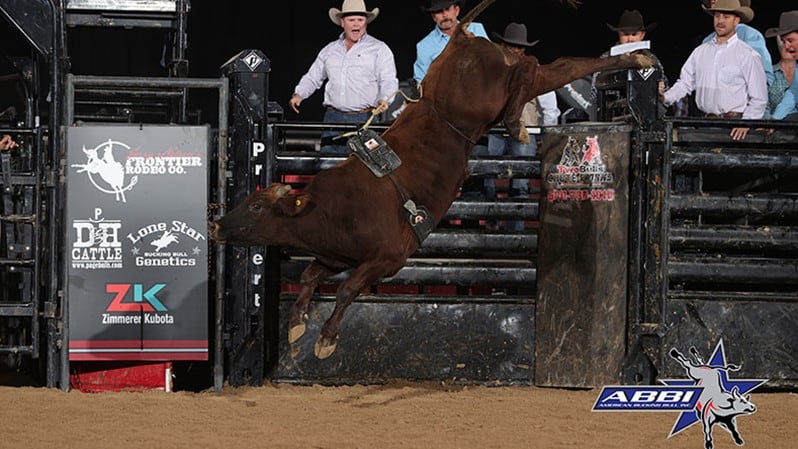 PUEBLO, Colo. – Between November 2021 and May 2022, American Bucking Bull Inc. (ABBI) estimates a more than $2 million payout to Futurity calves alone.
This means the highest-earning ABBI bucking bull in franchise history will come out of the 2020 calf crop. Based on the added money and expected participation at the upcoming events, combined with the $575,000 paid out at the Maiden Yearling Futurity that just took place in Las Vegas, the current Futurity season is shaping up to be nothing short of epic. The payout does not include sanctioned events; it is based solely on ABBI events.
"This is something monumental for the bucking bull industry as a whole," ABBI President Jay Daugherty said. "Not only does this add value to our events, but it also adds value to the calves that find success at each event as well as to the bucking bull breed."
In addition to the large payouts, the Top 5 calves from each event will compete in front of sold-out crowds at select PBR Unleash The Beast tour events, giving the bucking bull world even more exposure.
"No calf has ever competed for this amount of money," Daugherty said, "And now these 2-year-olds have the chance to become the largest money earners in bucking bull history."
ABBI Added-Money Events
November 5-6: $575,000 purse Maiden Yearling Futurity
November 27: $50,000 added Duncan, OK Futurity
January 28-29: $50,000 added Guthrie, OK Futurity
February 18-19: $50,000 added Waco, TX Futurity
April 19: $25,000 Perry, GA Futurity
May 13-15: $40,000 added American Heritage
May 19-21: $50,000 added Fort Worth, TX Futurity
© 2021 PBR Inc. All rights reserved.