Braden Richardson Looks Back on WNFR Clinching Win at Ellensburg Xtreme Bulls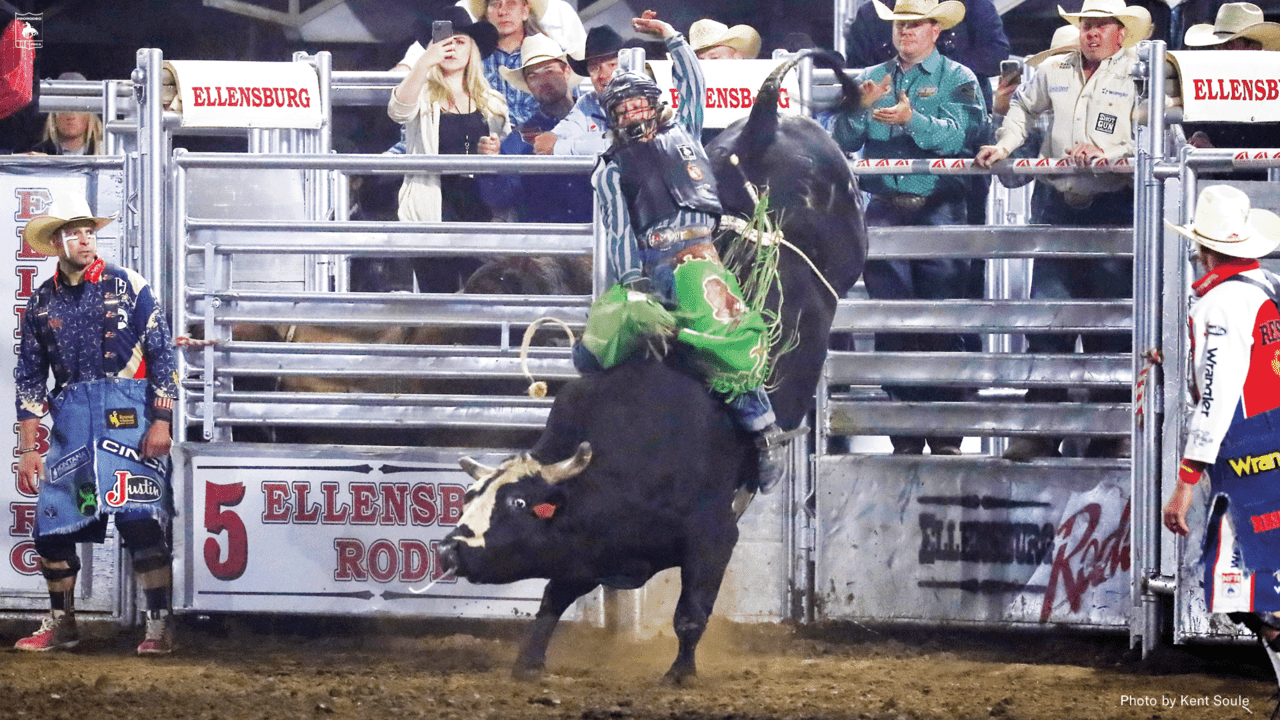 Braden Richardson has picked up plenty of wins throughout the six years of his ProRodeo career, but none were bigger than the Ellensburg (Wash.) Xtreme Bulls a year ago this week.
The Jasper, Texas, bull rider made his trip to the Northwest more than worth its while. After an 89-point ride in the long round, Richardson was the last rider out in the short round.
That's when he delivered an 84-point ride on Outlawbuckers Rodeo's Wild Child to win the two-head average with 173 points, earning more than $38,000.
The victory could not have come at a better time for Richardson. He was sitting 20th in the PRCA | RAM World Standings with $55,743. The win rocketed him into the top 10 and punched his ticket to his first Wrangler National Finals Rodeo.
"I just couldn't believe it was real to be honest with you," said Richardson, 27. "That's the most money I have ever won at a single rodeo in my life. It didn't feel real until a few weeks after. I knew I could make the NFR, but it wasn't until after that win that I realized it was actually happening."
The Xtreme Bulls events are something Richardson doesn't take for granted. He knows how much a difference they can make in whether a cowboy makes the Finals or not.
"The X Bulls are so important in our sport. You need to make sure you are in the top 40, so you can get into Ellensburg," he said. "If you're on the bubble and are stressing about making the NFR well that win right there in Ellensburg can relieve some stress and get the weight off your shoulders real quick."
This year's Xtreme Bulls event in Ellensburg is set for Sept. 3. Unfortunately, Richardson will not be able to defend his title after suffering a season ending injury a few weeks ago in Moses Lake, Wash.
"I sure wish I could be there, but I actually got hurt on Aug. 20th in Moses Lake, Wash," Richardson said. "I ended up fracturing five vertebras, four ribs, broke my scapula, and punctured a lung. That's going to keep me out for the rest of the season."
You can watch the Xtreme Bulls event on The Cowboy Channel and the PRCA on The Cowboy Channel Plus App, Sept. 3 at 11 p.m. ET.
Courtesy of PRCA