By the Numbers: Veterans Show Up in St. Louis in a Big Way
By: Justin Felisko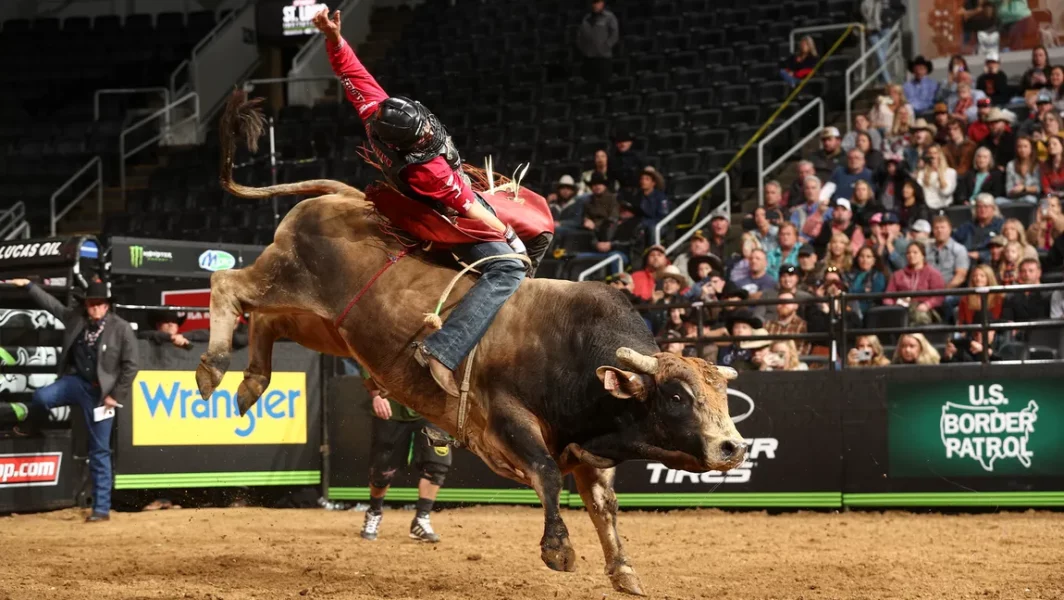 PUEBLO, Colo. – PBR headlines the last few seasons have been dominated by the likes of two-time World Champions Jose Vitor Leme, Jess Lockwood and 2018 World Champion Kaique Pacheco. Two veterans, though, stepped back up to the plate this past weekend at the PBR St. Louis Invitational, presented by Cooper Tires.
2016 World Champion Cooper Davis won the event title, his first UTB win since May 23, 2021, while three-time World Champion Silvano Alves posted his first 90-point ride on the Unleash The Beast since the 2021 PBR World Finals.
Here are some noteworthy statistics from St. Louis.
560: It had been 560 days since Davis last won a premier series event – which came in Jacksonville, Florida, on May 23, 2021. At the time of that victory, Davis was the No. 3 ranked bull rider in the world.
20: Davis, the current world No. 1 bull rider, had not sat atop the world standings since the fourth week of March 2020. 20 months ago, Davis rode Chiseled for 94 points in Kansas City, Missouri, and was 65 points ahead of 2018 World Champion Kaique Pacheco.
44.5: 2021 YETI World Champion Bull Woopaa was scored 44.5 points during Davis' event-winning, 91.5-point ride. Woopaa has been marked under 45 points in his last two outs. It is the first time in nearly two years in which Woopaa has failed to score 45 points or higher in back-to-back outs, and it is his first time ever on the UTB.
14: Alves' 90-point ride on Savage to win Round 1 was his 14th career 90-point ride and first since riding Moonlight Party for 91.5 points at the 2021 PBR World Finals in Las Vegas. His last round win was on August 24, 2019, in Nashville – when he logged an 87.25-point effort on M.A.G.A.
7: Luciano de Castro has ridden seven consecutive bulls at all levels of competition following his 3-for-3, second-place finish in St. Louis. Castro also rode all four of his bulls for the Arizona Ridge Riders during the 2022 PBR Team Series Championship in Las Vegas.
2: Daniel Keeping won his second round of the season on Sunday when he won Round 2 with 89.75 points aboard Body Count. Keeping is tied with Davis for the most round wins on the UTB through two events (2).
27: Proctor's Pride had bucked off 27 consecutive riders on the premier series before 2022 Rookie of the Year Bob Mitchell rode him this weekend for 84.25 points.
46.75: UTZ BesTex Solution's Legend was the high-marked bull of St. Louis with a career-best 46.75 points when he dismantled Dalton Kasel in 2.75 seconds. It was quite the UTB debut for Legend as the Blake Sharp bucking bull had bucked four times during the PBR Team Series.
5: Davis and Keyshawn Whitehorse are tied for the league-lead in qualified rides with 5-for-6 starts to the season. Whitehorse's career high for rides in a season is 17 (2019), and if he keeps up his current pace, he will easily shatter that mark this season. Whitehorse went 12-for-49 (24.49%) last season on the UTB.
Follow Justin Felisko on Twitter @jfelisko
Photo courtesy of Todd Brewer/Bull Stock Media
© 2022 PBR Inc. All rights reserved.