Calgary Stampede | Don't Miss This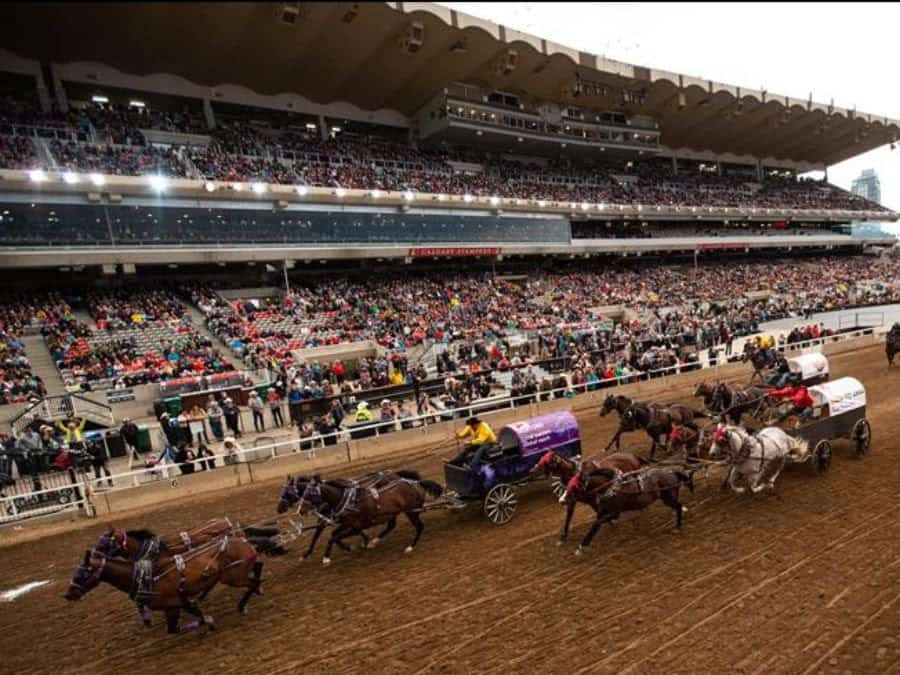 Showdown Sunday!
After nine days of action, it all comes down to one final day at The Greatest Outdoor Show on Earth. The Stampede Rodeo and Cowboys Rangeland Derby features the world's best competitors and animals, culminating with a chance to win big money on one of the sports' biggest stages.
Tickets to Rodeo and Evening Show include admission to Stampede Park.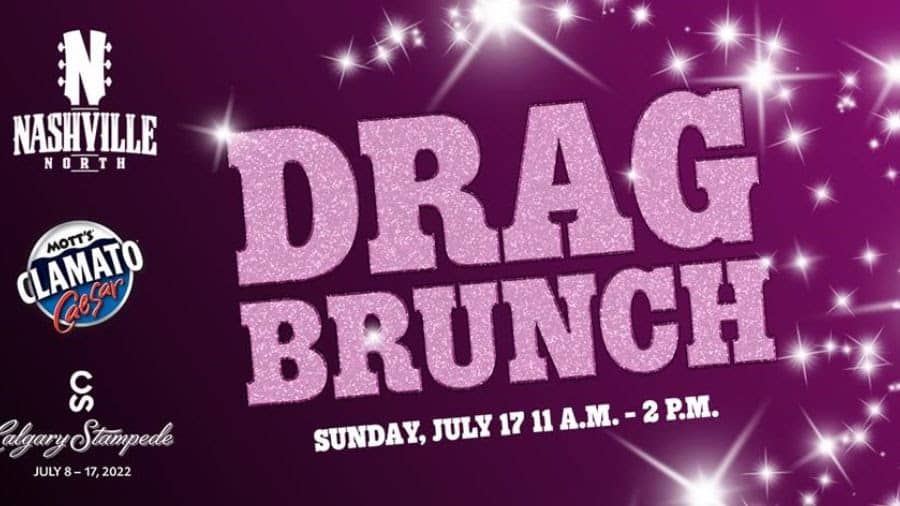 First Ever Calgary Stampede Drag Brunch
Sashay down the Midway to the Calgary Stampede Drag Brunch! Join us for this brand new event, bringing opulence and eleganza to Nashville North, brought to you by Mott's Clamato Caesar.
All Calgary Stampede Drag Brunch tickets include admission to Stampede Park. Please note, Nashville North is an 18+ venue. Guests are invited to stay and enjoy the Nashville North tent following the Drag Brunch.
Doors open at 11 a.m., performances start at noon.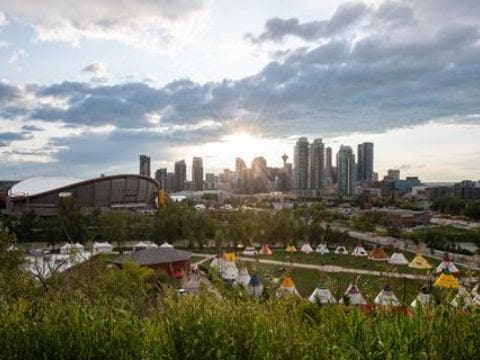 Elbow River Camp Closing Ceremonies
It was another amazing year of celebrating the cultures of Kainai, Piikani, Siksika, Stoney Nakoda, and Tsuut'ina First Nations of Treaty 7 in Elbow River Camp, presented by Enbridge.
Join us for the closing ceremonies at 6 p.m.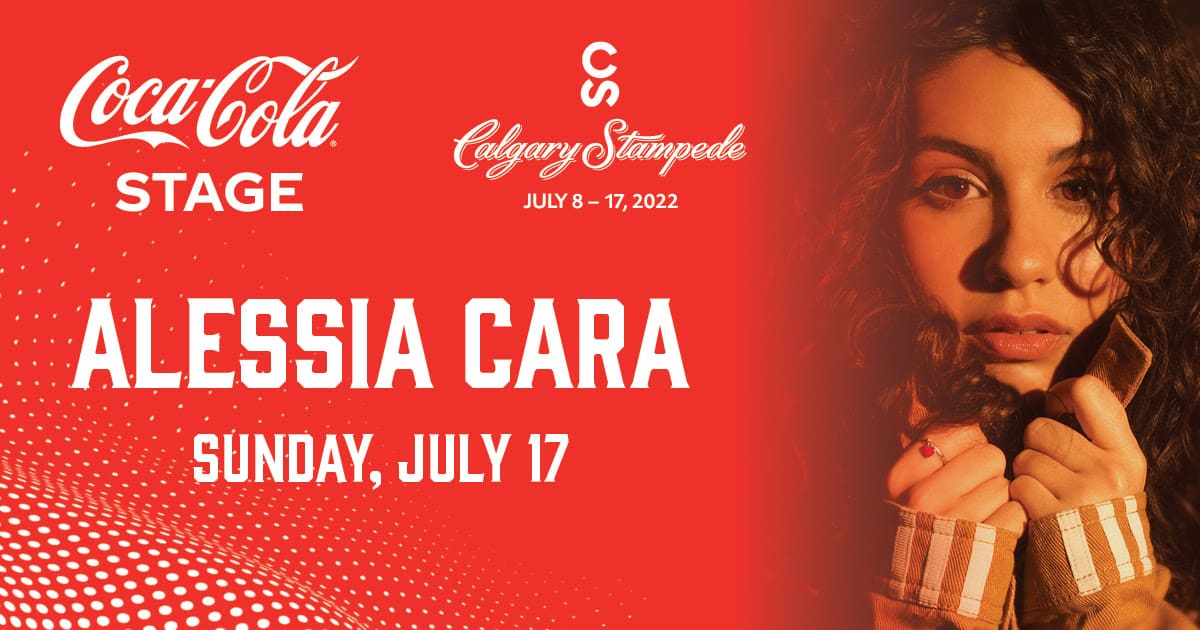 School of Rock 12:30 p.m.-2:30 p.m.
Kiesza 8 p.m.- 9 p.m.
Alessia Cara 9:30 p.m.-11 p.m.
---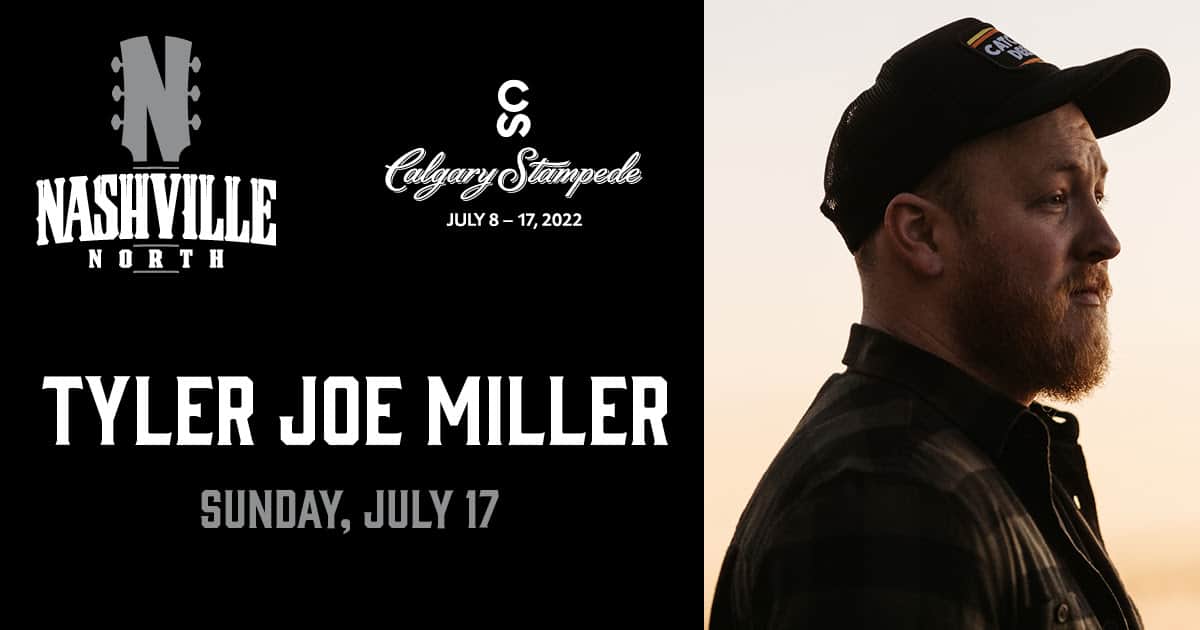 Mariya Stokes 4 p.m.-5:45 p.m.
Tristan Horncastle 6 p.m.-7:45 p.m.
Tyler Joe Miller 9 p.m.-10 p.m.
Drew Gregory 10:30 p.m.-12:15 a.m.
---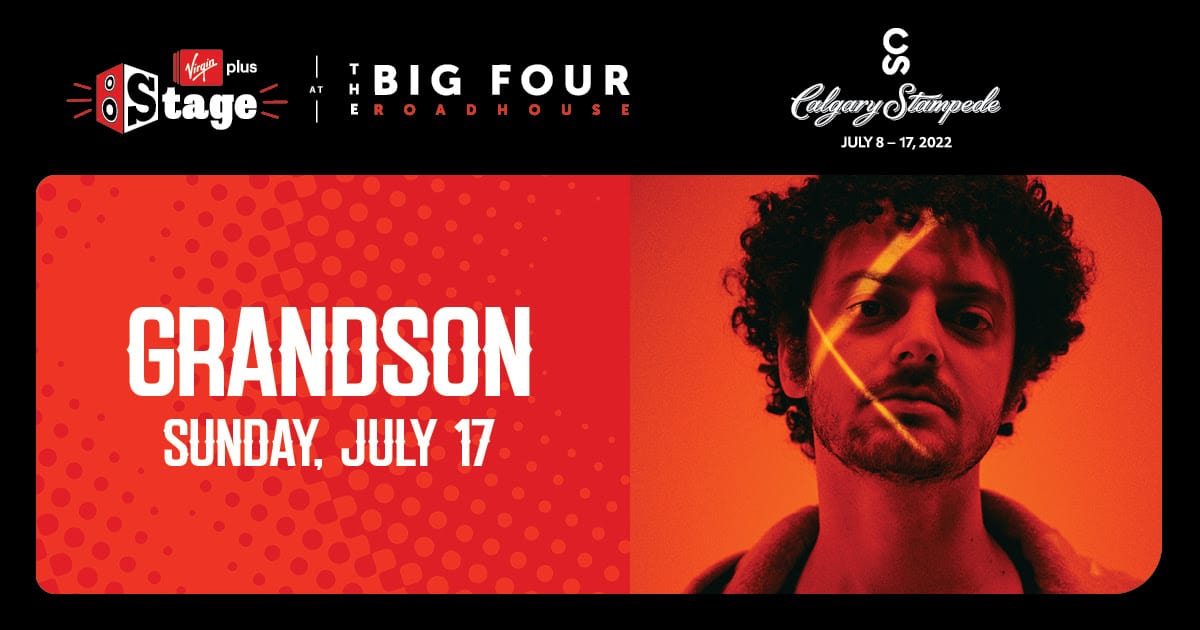 Jory Kinjo 4:45 p.m.-8 p.m.
grandson 9 p.m.-10:30 p.m.
---

What an amazing nine days it has been! Check out some of the sights and sounds of The Greatest Outdoor Show on Earth. We can't believe there's only one day left to experience all of what the 2022 Calgary Stampede has to offer!
---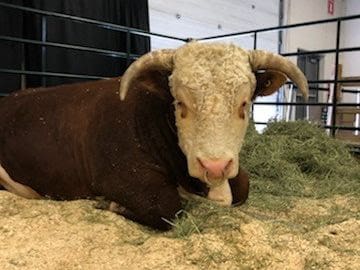 Meet Ferdinand, the friendly bull!
If you've been by the Nutrien Western Event Centre, you may have noticed this guy, munching on a snack and relaxing. In fact, it's actually quite hard to miss him.
Meet Firepower Rambo, nicknamed Ferdinand.
"Because he is so friendly," said Jade Jones, who is a Cattle Trail employee.
This four-year-old, 3,400-pound Hereford purebred show bull is used specifically for breeding purposes by Hirsche Purebreds based in Del Bonita, Alta. The farm specializes in cattle, particularly the breeds of Herefords, Angus, and Charolais.
Ferdinand doesn't eat much more than a normal-sized cow because he is already fully grown. Un-Bull-ievable!
"He's super sweet," said Jones. "He loves getting head scratches and back scratches on his brisket. He'll sometimes come to the fence and nudge you until he scratches you. He's so friendly and super sweet — just a big puppy dog."
And if you see him, perhaps he'd appreciate this joke:
What do you call a sleeping bull?
A bull dozer.
---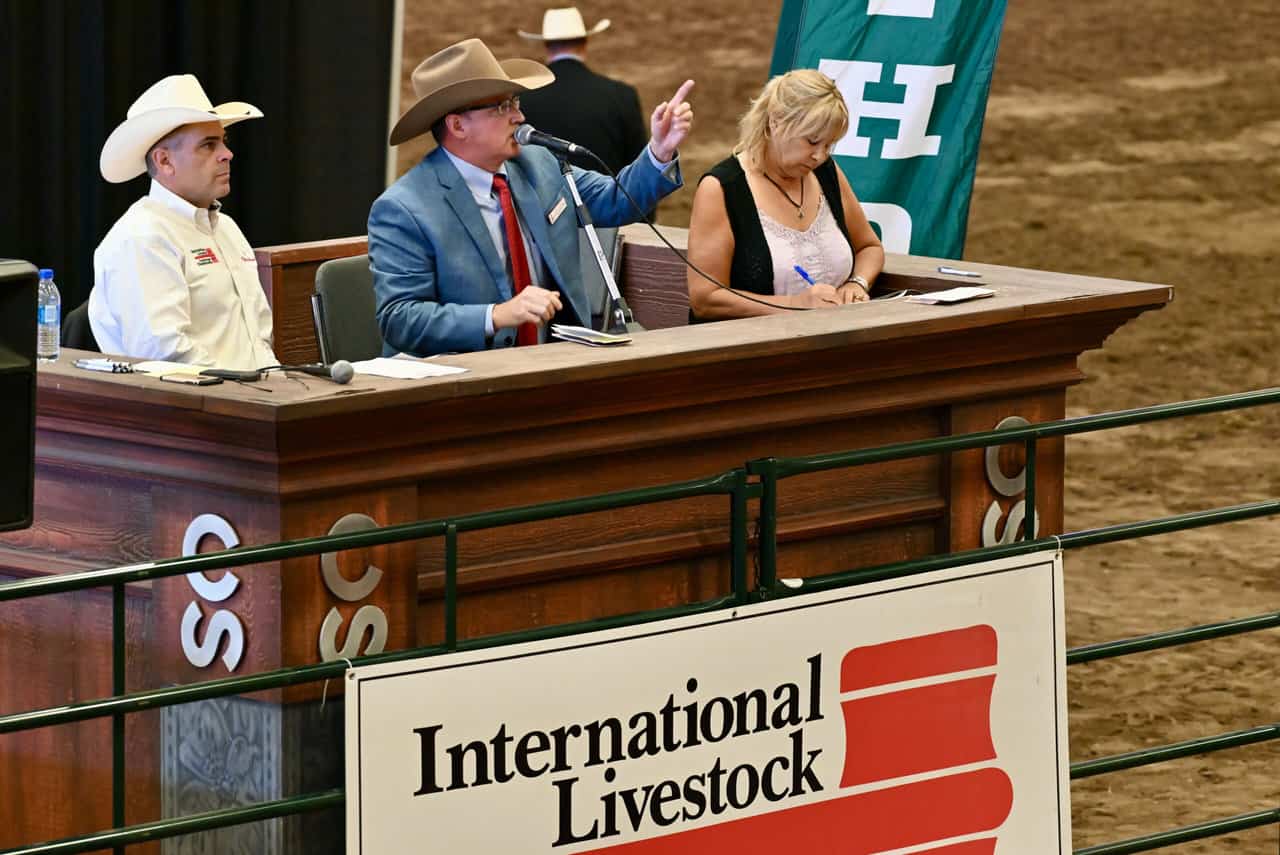 International Livestock Auctioneer Finals
Community over competition.
That's how the competitors in the International Livestock Auctioneer Championship explain their experience at the Calgary Stampede.
A first-class competition that brings auctioneers together from around the world, the first recorded auction took place as early as 500 B.C. Today, auctions are a part of everyday life, fulfilling the buying and selling needs of thousands of people, products and properties through establishing the "full market value" of goods.
Auctions are celebrated at the Calgary Stampede by a two-part event: a preliminary competition with 26 contestants, followed by a finale of the top ten selected by a panel of five judges. Their scores are based on five core elements:
• Spotting bids
• Rhythm, clarity and voice control
• Appearance, mannerisms and deportment
• Repartee and timing
• Livestock knowledge and the ability to conduct a sale
But while the competition is top of mind, the competitors are all simply humbled and excited to participate in this event.
"I'm just honoured to be here," said Terry Moe of Watford City, ND, who participated in the final round of the International Livestock Auctioneer Championship finals on Saturday. "The fact that the judges thought enough to bring me back, that's so humbling to me. I'm just happy to be here."
And beyond the sheer excitement of participating, the contestants value the community that the Calgary Stampede competition brings.
"It's great to be back this year and see all of my Canadian and American friends," said Bradley Martens of Gibbons, Alta., who also participated in the finals. "We're all friends and competitors and it makes us better at what we're doing when everyone is here to compete. It's community over competition."
---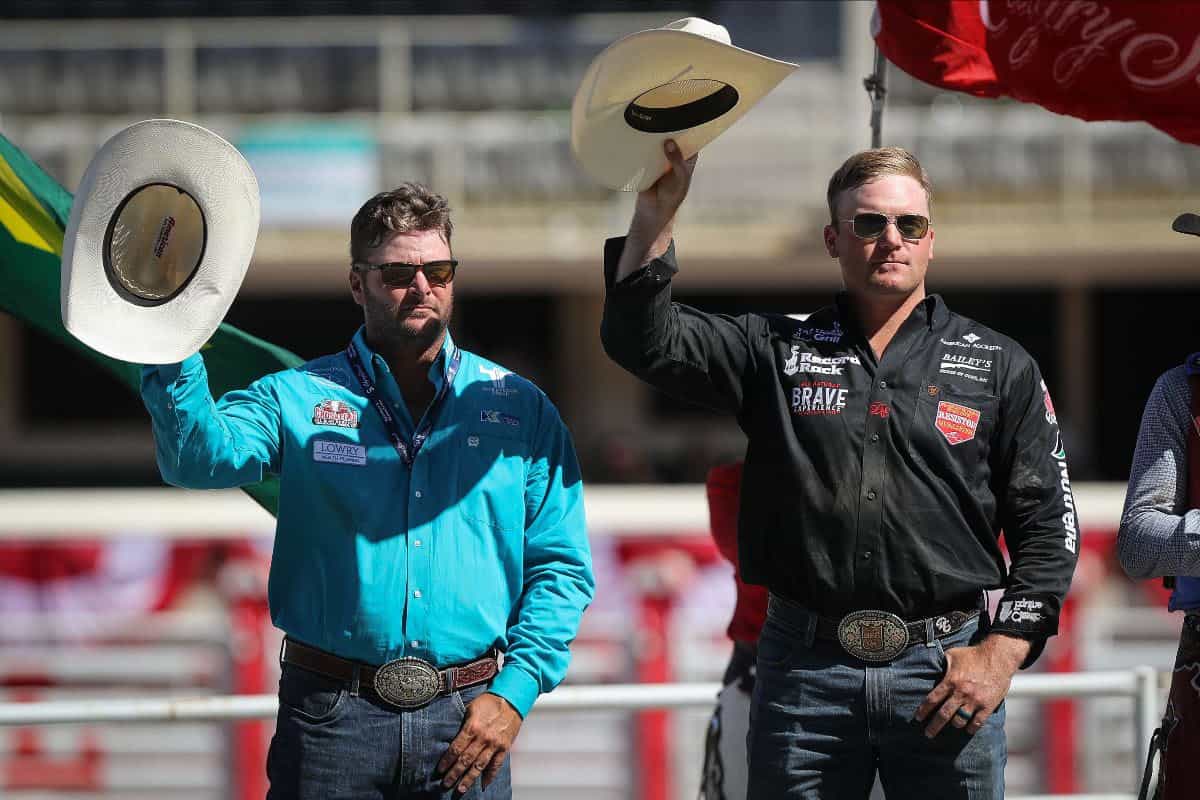 Wild Card Saturday's Rodeo action saw competitors vying for a spot in Showdown Sunday — the culmination of 10 days of the Calgary Stampede where $50,000 will be up for grabs in each of the six events.
Saturday's Steer Wrestling event was particularly dramatic as Dakota Eldridge of Elko, Nev., and Justin Miller of Neepawa, Man., posted the best times on the final two runs of the day and punched their tickets for Sunday in the process. Eldridge came through in the clutch with a 4.0-second performance while Miller followed up with a 4.2-second run.
Showdown Sunday is made up of the top four competitors based on aggregate winnings from Pool A and the top four from Pool B, as well as the top two from Saturday's Semi-Finals. Each of the 10 qualified competitors will have one run in the Short Go, and then the top four will square off in the Showdown for a chance to walk away with $50,000 and the title of Stampede Champion.
Full Draws for Showdown Sunday and results from Wild Card Saturday can be found here.
Meanwhile, in the Cowboys Rangeland Derby, Sunday's Championship is set with Layne MacGillivray, Kurt Bensmiller and Kris Molle ready to compete in the final heat. It will be the first time MacGillivray and Molle have qualified for the final while Bensmiller, a four-time Stampede champion, will be making his sixth appearance in the championship final heat.
For full results from Saturday's Cowboys Rangeland Derby, click here.