Carolina Cowboys to Honor Veterans Ahead of PBR Teams Homestand at Greensboro Coliseum
By: Kacie Albert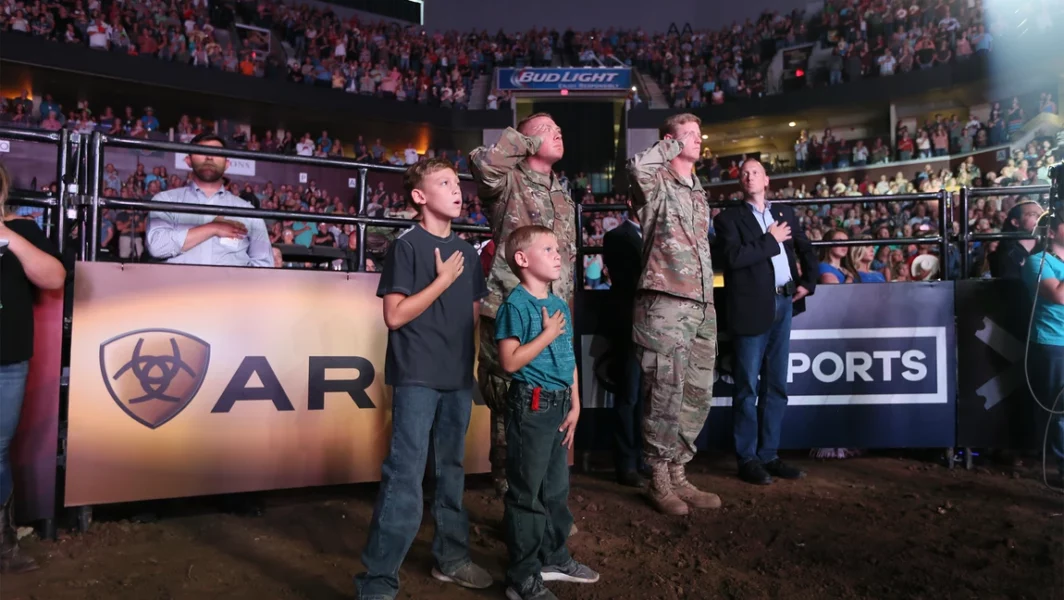 WELCOME, N.C. – Legendary NASCAR team owner Richard Childress is honoring U.S. military veterans and active duty servicemembers by donating 1,000 tickets for the upcoming Carolina Cowboys PBR (Professional Bull Riders) Camping World Team Series homestand event at the Greensboro Coliseum on Friday, Sept. 22 and Sunday, Sept. 24. The Carolina Cowboys distributed vouchers to veterans during the RCR Veterans Coffee at the RCR Events Center on the campus of Richard Childress Racing on Wednesday. Remaining tickets will be available through Veterans Bridge Home.
The Carolina Cowboys are the region's only professional bull riding team and will host their second annual homestand, Cowboy Days, on Sept. 22-24 in Greensboro, North Carolina, at Greensboro Coliseum. The action begins at 7:45 p.m. ET on Friday, September 22, 6:45 p.m. ET on Saturday, September 23, and 1:45 p.m. ET on Sunday, September 24. Childress owns the team alongside Jeff Broin. 2018 Daytona 500 Champion Austin Dillon is the General Manager of the team.
Veterans attending Friday and Sunday event dates will have the opportunity to meet the Carolina Cowboys during an on-stage Q&A at the Cowboy Days fan festival at 5:45 p.m. ET on Friday, Sept. 22 and 1 p.m. ET on Sunday, Sept. 24.
View this post on Instagram
Childress is a noted conservationist and philanthropist in the Piedmont-Triad community and has had a lifelong affinity for our Nation's troops.
"I believe in patriotism and American pride," said Childress. "Recognizing our veterans is important because they are true heroes. We owe a lot to these men and women, and I hope that those who served are able to come out to Cowboy Days and enjoy a fun, action-packed bull riding event."
Tickets for the event are on sale now, and start at $20, taxes and fees not included. They can be purchased online at Ticketmaster.com and PBR.com, at the Greensboro Coliseum Box Office, or by calling PBR customer service at 1-800-732-1727. Three-day ticket packages are available, offering fans a 15% discount on selected price levels.
Tickets for Veterans are offered through Veterans Bridge Home, limited to the first 1,000 veterans who bring the digital voucher to the Greensboro Coliseum Box Office, good for Friday or Sunday only.
For more information on Carolina Cowboys, and for ticketing updates on the upcoming PBR Cowboy Days, visit https://pbr.com/teams/carolina-cowboys,  Carolina Cowboys on Facebook, @carolinacowboyspbr on Instagram, or @CARCowboysPBR on Twitter.
Photo courtesy of Andy Watson/Bull Stock Media 
© 2023 PBR Inc. All rights reserved.