Cashing in at Ellensburg: Stetson Wright Wins All-Around, Saddle Bronc Riding, and Xtreme Bulls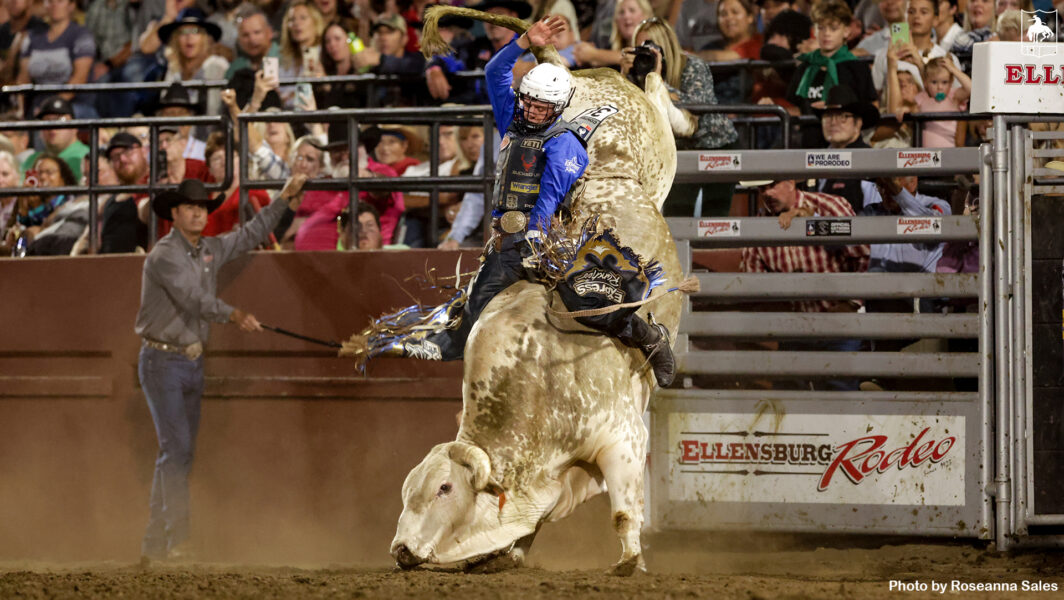 Stetson Wright's eyes lit up when he saw the draw.
Since last year's Wrangler National Finals Rodeo, the Milford, Utah, cowboy had been hoping to see his name paired with Dakota Rodeo bull Bubba G. Wright's traveling partner, Ky Hamilton, put up a 90-point effort in Round 8 at NFR on the animal, good enough to tie for first in the round.
In Ellensburg, Wash., Wright finally got the match-up he wanted. And it proved to be worth the wait.
Wright's 91-point effort won the Ellensburg Xtreme Bull short-go and helped him capture the average title. Coupled with his third-place finish in the opening round, the Xtreme Bulls competition was worth more than $30,000.
"I was ready for something big to happen. It seems like I've just been nickeling and diming them all year," Wright said. "This was the first big win that I've had in a while and it's pretty special."
After a win in the Xtreme Bulls competition in Spanish Fork, Utah, back on July 22, Wright added has added little to his earnings for the season. Since Spanish Fork, he has ridden in 10 different rodeos, barely earning $6,700.
That's resulted in Hamilton, the second-place rider in the PRCA | World Standings, narrowing the gap between the two competitors down to around $20,000 coming into the weekend.
Following an 87.5-point ride in the opening round to secure a spot in the short-go, Wright showed exactly why he's currently atop the standings and the defending PRCA Bull Riding World Champion.
Wright still has a stranglehold on the lead in the all-round standings, while also sitting second in the saddle bronc riding race.
Following his big victory in Ellensburg, Wright was off headed to Walla Walla, Wash., to compete in the Walla Walla Frontier Days Rodeo before coming back to Ellensburg to take part in the regular rodeo for Monday's short-round. Wright had the lead in both events prior to Sunday's performance.
With the momentum of a big victory, Wright hopes to parlay his late season success into a sustained run all the way to Las Vegas.
"It's super important. This is kind of where I really hit my groove last year also and finished the season on a hot streak," Wright said. "I feel like if you can ride the heater through the end of the summer into NFR with it, you just keep on going. That's the way I'm feeling right now."
Courtesy of PRCA