Colorado Elk Habitat, Research Get $1.1 Million Boost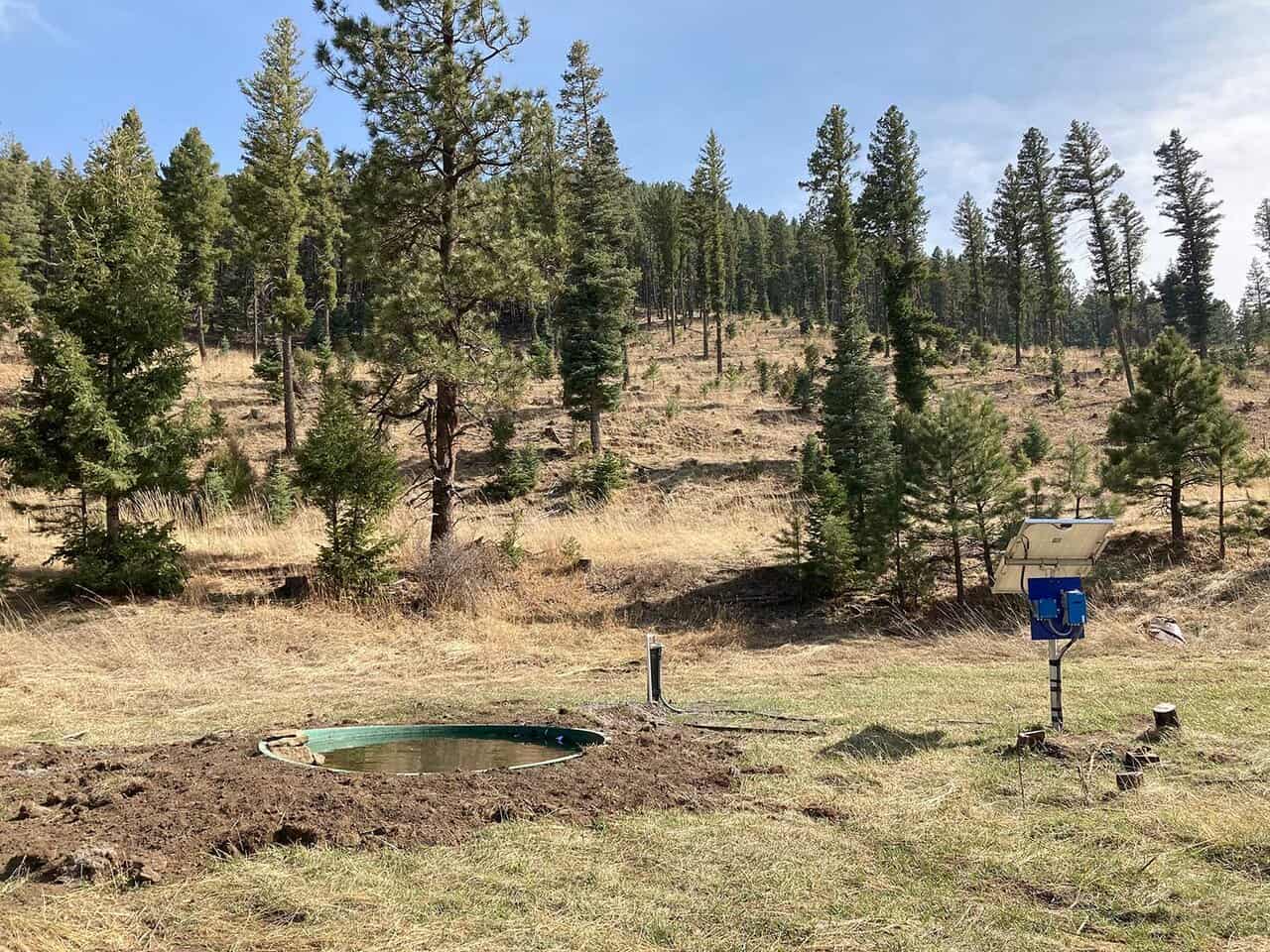 MISSOULA, Mont. — The Rocky Mountain Elk Foundation and its partners allocated $1,126,750 in grant funding to improve wildlife habitat and bolster scientific research in Colorado. RMEF directly granted $281,725 that leveraged an additional $845,025 in partner dollars.
"These grants pay for habitat enhancement projects ranging from forest thinning and prescribed burns to invasive weed control and removing old fencing – all of which positively impacts thousands of acres for elk and other species of wildlife," said Blake Henning, RMEF chief conservation officer. "There's additional focus on science-based wildlife management, three different research projects and support for youth recreational shooting organizations and other outdoor-related events."
There are 30 chapters and nearly 15,000 RMEF members in Colorado.
"This funding is available to go back on the ground in Colorado only because of our volunteers who plan and host banquets and other events. We sincerely appreciate their diligent efforts that so greatly benefit conservation," said Kyle Weaver, RMEF president and CEO.
Below is a list of 2022-funded projects in Colorado.
Chaffee County
• Burn 900 acres across multiple treatment areas in the Salida Ranger District on the Pike-San Isabel National Forests to reduce dead and down fuels and improve wildlife forage (also benefits Saguache County).
Delta County
• Provide funding for Colorado Outdoor Heritage Day in Delta, a free event that introduces families to various outdoor activities.
El Paso County
• Provide funding assistance for Pikes Peak Orange Crush, a Scholastic Clay Target Program (SCTP) team in Colorado Springs, to compete in the Colorado STCP State Championship (also benefits Douglas and Pueblo Counties).
• Provide funding for the St. Mary's High School competitive shooting team, the first such in-state school to sanction a competitive shooting team. Participating youth may earn a varsity letter by competing in trap, skeet and sporting clays under the SCTP banner.
Grand County
• Treat invasive weeds across 475 backcountry acres in the Sulphur Ranger District on the Arapaho-Roosevelt National Forest.
Gunnison County
• Remove 4,300 feet of obsolete fencing and improve 1,100 feet of fencing to be wildlife-friendly on private land that serves as elk summer range near the town of Crested Butte.
• Use satellite imagery to identify and treat 450 acres of invasive cheatgrass in the Gunnison Ranger District on the Grand Mesa, Uncompahgre and Gunnison National Forests, Bureau of Land Management Gunnison Field Office and Sapinero State Wildlife Area.
Larimer County
• Treat 1,800 acres of elk winter range on state, county and private land on the Northern Colorado Front Range to combat invasive cheatgrass. The treatment is in response to several high severity wildfires and part of RMEF's $1 million commitment to wildfire restoration efforts (also benefits Boulder County).
Las Animas County
• Thin 450 acres of forestland on the Spanish Peaks State Wildlife Area to reduce stand density, allowing more grasses and shrubs to grow, and reduce the risk of catastrophic wildfire. The project is designed to improve habitat for elk, mule deer, black bear, wild turkey and other wildlife.
• Masticate 170 acres on the Bosque del Oso State Wildlife Area to improve wildlife habitat and help the forestland be more receptive and resilient to natural fire.
Mesa County
• Provide funding for research to capture and outfit 50 cow elk with collars to better understand how elk move across the landscape in Colorado's Grand Mesa game management units (also benefits Delta County).
Moffat County
• Improve elk management by supporting research focused on elk recruitment and survival and the potential impacts of human populations to elk herds in high-recreation areas (also benefits Delta, Garfield, Gunnison, Mesa, Montrose, Ouray, Pitkin, Routt and San Miguel Counties).
Routt County
• Provide funding support for Colorado Parks and Wildlife's Family Cast, Blast and Twang, a free event for those interested in learning outdoor skills such shooting, archery and fishing (also benefits Eagle, Garfield, Grand, Jackson, Mesa, Moffatt, Pitkin, Rio Blanco and Summit Counties.)
Statewide
• Sponsor the Colorado Legislative Sportsmen's Caucus which hosted Sportsmen's Day at the Capitol to recognize the contributions of sportsmen and women.
• Provide funding for Coloradans for Responsible Wildlife Management, a group that works to enhance, promote and defend the North American Model of Wildlife Conservation and responsible science-based wildlife management, including advocacy work.
• Support for the Cameo Shooting and Education Complex, which offers learning opportunities to shoot pistol, shotgun and archery and take part in competitions.
Project partners include the Arapaho-Roosevelt, Grand Mesa, Uncompahgre and Gunnison, and Pike-San Isabel National Forests, Colorado Parks and Wildlife, Bureau of Land Management and various conservation, hunting and business organizations as well as colleges.
Since 1987, RMEF and its partners completed 824 conservation and hunting heritage outreach projects in Colorado with a combined value of more than $192.3 million. These projects conserved and enhanced 480,626 acres of habitat and opened or improved public access to 122,107 acres.
About the Rocky Mountain Elk Foundation:
Founded more than 38 years ago and fueled by hunters, RMEF maintains more than 225,000 members and has conserved nearly 8.4 million acres for elk and other wildlife. RMEF also works to open and improve public access, fund and advocate for science-based resource management, and ensure the future of America's hunting heritage. Discover why "Hunting Is Conservation™" at rmef.org or 800-CALL ELK.
Courtesy of RMEF