Column: Pendleton Money Pays Big Dividends, Even for Non-Champs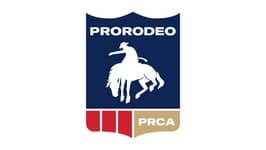 PENDLETON, Ore. – Tegan Smith went through his routine. He unloaded his gear. Got his bronc reign on his halter. Changed his pants, taped up. Stretched a little.
Nothing different. Even if it was the final round of the Pendleton Round-Up and Smith was sitting 16th in the PRCA | RAM World Standings, a little more than $1,400 away from cracking the Top 15 and earning a first trip to the Wrangler National Finals Rodeo.
He tried not to think about the boatload of money a win would land him. Instead, He stuck to his routine. About four guys before him he started pulling. Then when it was one to go he kept moving, didn't think about anything. Climbed on and went.
Andrew Burks was in a similar situation. He was in, he was out, he was in, he was out.
The 24-year-old tie-down roper from Kiln, Miss., is one of a group of young ropers battling for a first-time ticket to Las Vegas.
On Saturday, he went out and dropped a blistering time of 7.9 seconds in the finals, just two-tenths of a second off the Pendleton record. World standings leader Shane Hanchey won the average, but Burks won the round and finished second in the average. He scored $10,928 at the Round-Up.
Now, he's 13th in the world with a cushion of about $12,000.
"I didn't have the Tour Finale made, so I was really banking on that one because I knew it paid good," Burks said. "I knew if I did well there (at Pendleton) I might have a good shot to make the Top 15. I needed enough gap there so that the guys in 16th through 20th would have to do some winning to pass me."
Placing second in the average also has Burks on the edge of making the Tour Finale with another chance to net some Tour points at the New Mexico State Fair & Rodeo in Albuquerque, the last stop on the ProRodeo Tour presented by Pendleton Whisky.
Steer wrestler Tristan Martin was sitting 15th, barely $200 on the good side of NFR qualifying. By the time Pendleton ended, Martin had split the first round win, outright owned the finals with a 4.4-second run (the fastest of the weekend in Pendleton) and thrown down three head in 15.7 seconds to grab his first Pendleton victory and, as he put it, his first NFR berth.
"I made my first NFR, I just won Pendleton, a bunch of excitement right now," Martin said.
Martin had a tough time putting into words his feelings. But his excitement was palpable. He couldn't wait to go find his wife on the grounds who'd gotten to see Martin's rodeo-clinching victory.
The two were off to celebrate winnings of $11,456 and a rocket-like boost to 11th in the standings.
That's why the final month of the regular season is so engaging. When money like that is passed out to winners, it makes a difference. It makes September feel like a playoff.
Knowing that (even if he wasn't thinking about it) Smith, the 23-year-old bronc rider from Winterset, Iowa, made sure to keep everything the exact same way he does things at any rodeo. He wasn't about to let the Pendleton Round-Up unnerve him.
Nor was he about to let the prospective money that was being dangled in front of him make him do anything differently.
"When I get to the rodeo, I get to the chutes and do my same routine I do every time," Smith said. "By the time you're getting in you just say smile, because that's the way it's got to be."
By Saturday evening, Smith was smiling plenty.
He'd taken second in the first round, tied for fourth in the finals and placed second in the average. All told, he banked $9,271 and a move to 11th in the world. He's in the safety zone by a little more than $7,000.
All that's left now are 11 days, one weekend, the ProRodeo Tour Finale and a partridge in a pear tree. Time is short, and time is money.
And there's still a little bit of time and a more than a little bit of money up for grabs.
Courtesy of PRCA