CPRA Welcomes New Rodeo Administrator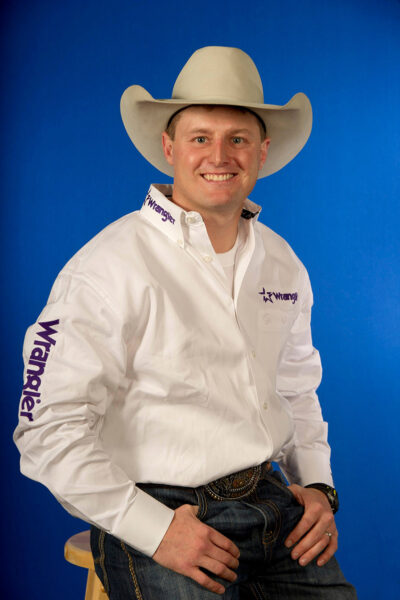 The Canadian Professional Rodeo Association is excited to announce that Tanner Girletz will be joining the team as CPRA Rodeo Administrator. The former Canadian bull riding champion and CPRA board member brings broad rodeo experience, maturity and enthusiasm to the role.
"I'm excited to be a voice in the [CPRA] office," said Girletz. "I'm a positive, forward-thinking person with a strong interest in promoting youth in our sport at both ends of the arena and bringing some new ideas forward." Girletz has nine Canadian Finals Rodeo appearances and an equal number of PBR Finals qualifications on his resume, along with experience in event production through his work at both the CFR and intercollegiate rodeo circuit. The third generation cowboy coaches the rodeo team at Olds [Alberta] College and takes pride in his work with young competitors and the growth he's seen in the program over the last six years. "I'm going to be business-like in my approach to the rodeo administrator role," noted Girletz. I have big shoulders and have the rule book to go by. And Randa Nugent [former CPRA Rodeo Admin) is going to give me a hand if questions arise."
CPRA President Terry Cooke offers his congratulations, "I'm happy for the Association and for Tanner. I think he'll be a good addition to the organization. He brings a younger perspective and I believe he'll make a difference to future of rodeo in Canada."
Girletz will start his new position at the CPRA office in Airdrie, Alberta on Monday, March 27.
The Canadian Professional Rodeo Association(CPRA) with headquarters in Airdrie, Alberta is the official sanctioning body for Professional Rodeo in Canada. The CPRA approves 55 events annually with a total payout exceeding $5.7 million. The organization oversees the SMS Equipment Pro Tour Finals each fall in Armstrong, BC, holds their premiere event – the Canadian Finals Rodeo (CFR) – at Westerner Park in Red Deer, AB in early November and endorses the Maple Leaf Circuit Finals as part of Canadian Western Agribition in Regina, SK. Follow the CPRA on Twitter @prorodeocanada and Instagram @prorodeocanadaofficial, 'Like' Canadian Professional Rodeo Association on Facebook or online at RodeoCanada.com.