#InCaseYouMissedIt: Pacheco Victorious in Duluth, Lockwood Returns and More
By: Darci Miller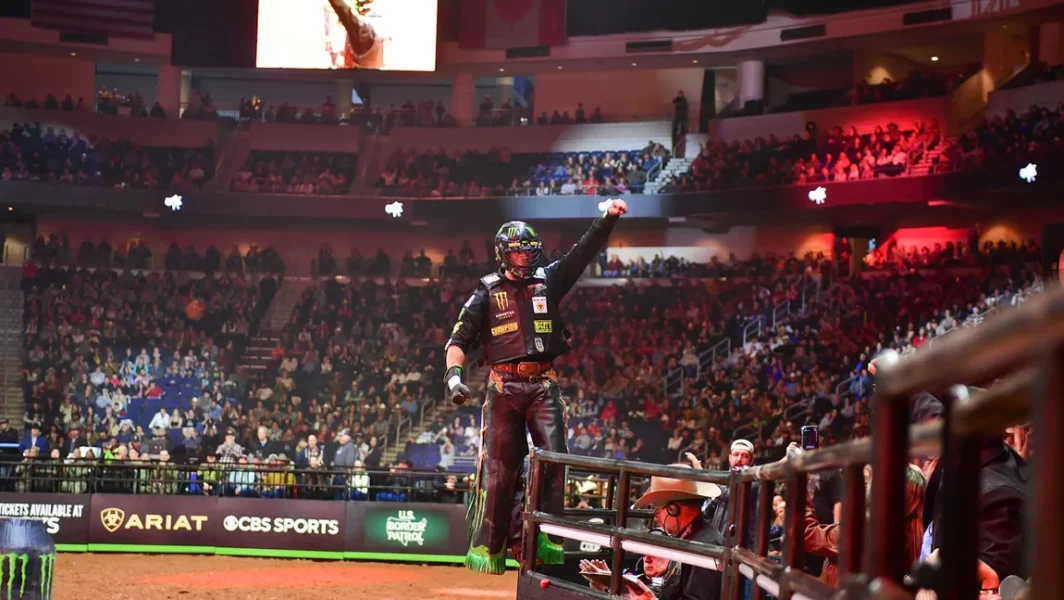 Kaique Pacheco finished No. 2 in the 2022 world title race and then won the Team Series Championship with the Nashville Stampede – this weekend, he made sure we all remembered what he can accomplish. Plus, Jess Lockwood is finally back in action, the Velocity Tour crowned a few winners, and more. Miss a moment of the action this weekend? Here's what happened around the PBR.
On the Unleash The Beast…
2018 World Champion Kaique Pacheco had yet to stake his claim on the 2023 world title race, but that all changed in Duluth, Georgia. Pacheco went 3-for-3 to take the event win, skyrocketing to No. 3 in the standings.
On a chillier-than-normal day in Duluth, was there anyone better than the Ice Man to earn the victory?
In other World Champion news, two-time World Champion Jess Lockwood returned to competition nearly a year since his last premier series out, tying for the Round 1 win with Koltin Hevalow.
The self-proclaimed "barrel racing boyfriend" admits he's not yet in bull riding shape but is thrilled to be back in the chutes.
Meanwhile, on the Pendleton Whisky Velocity Tour…
Leonardo Lima won Round 1 of the Greenville Invitational in South Carolina…
…but Mauricio Moreira emerged victorious thanks to a 2-for-3 showing.
In Reno, Nevada, Austin Richardson stayed hot with a Round 1 win…
…but Dawson Branton won the Reno Rumble for the first Velocity Tour win of his career.
In the Touring Pro Division…
Perennial world title contender Joao Ricardo Vieira won the first iteration of the PBR Stockyards Showcase in Cowtown Coliseum in Fort Worth, Texas.
Through the lens with BullStockMedia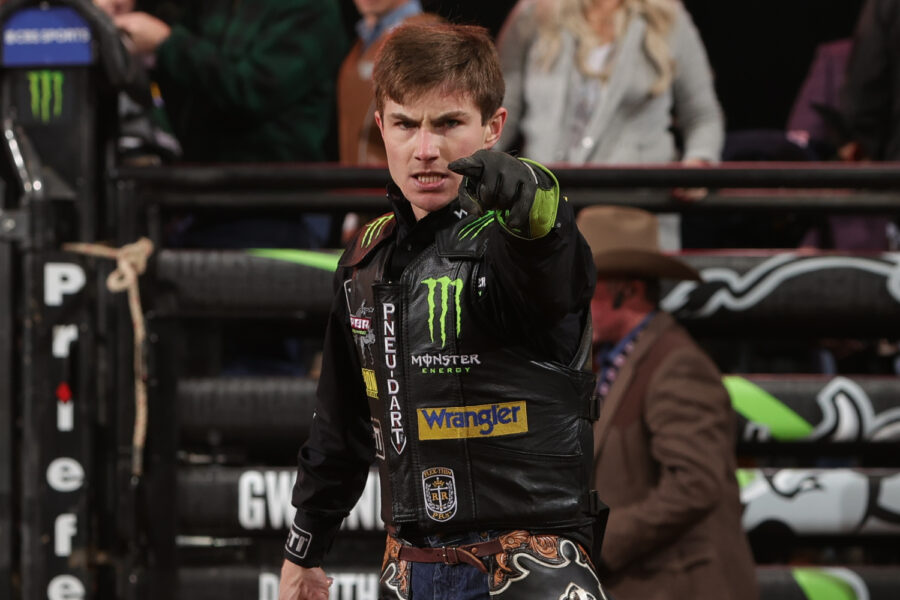 Check out the best photos from Duluth.
Social spotlight
Um, ouch.
View this post on Instagram
#MondayMotivation
View this post on Instagram
Everything he sees is just blue, like him, inside and outside.
View this post on Instagram
strong>Looking ahead
The Unleash The Beast rolls on in Indianapolis with the PBR ZipRecruiter Invitational, presented by Ariat, on Jan. 28-29 (Jan. 28 at 6:45 p.m. ET on RidePass on Pluto TV; Jan. 29 at 3 p.m. ET on CBS; Jan. 29 at 8 p.m. ET on CBS Sports Network).
The Pendleton Whisky Velocity Tour continues on Jan. 27-28 with the PBR Tractor Supply Co. Classic in Grand Rapids, Michigan (Jan. 27 at 8 p.m. ET on RidePass on Pluto TV).
In the Touring Pro Division, the PBR Stockyards Showcase continues in Fort Worth, Texas, on Jan. 26 (8:30 p.m. ET on RidePass on Pluto TV), while the Rainsville Bull Bash hits Rainsville, Alabama, on Jan. 27-28.
© 2023 PBR Inc. All rights reserved.