Introducing the 2022 Calgary Stampede First Nations Princess – Sikapinakii Low Horn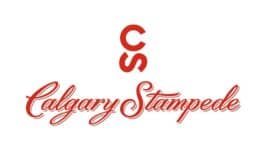 Calgary – After an incredible showcase of traditional dance, public speaking, cultural knowledge and personal interviews during the Calgary Stampede First Nations Princess Competition, the 2022 Stampede First Nations Princess has been crowned. Congratulations to Sikapinakii Low Horn!
"We are excited as a committee to welcome Sikapinakii Low Horn as the 2022 First Nations Princess," says Alex Laidlaw, Vice-Chair, First Nations Events Committee. "Every year it is inspiring to see how the First Nations Princess uses this platform to share Treaty 7 histories and cultures, and to experience the impact she has on the community, even beyond her reign. First Nations Princess alumni have accomplished a variety of impressive pursuits both during and after their reigns, and we are excited to be a part of Sikapinakii's journey."
Sikapinakii Low Horn is a 26-year-old Traditional dancer from the Siksika Nation. Her goal during her reign is to be a role model and to utilize her platform by telling stories of her people, her family, the land, and the history of Treaty 7. Low Horn is currently attending the University of Calgary as a Fine Arts graduate student.
During a transfer ceremony, 2020/2021 First Nations Princess, Falon Manywounds passed along the crown to Low Horn. The Calgary Stampede thanks Manywounds for her incredible ambassadorship and passion for sharing her culture and story with the community during her unique two-year reign.
The Calgary Stampede First Nations Princess is a member of a Treaty 7 First Nation and shares her culture with audiences at more than 300 events annually, including speaking engagements, joining classrooms, and performing traditional dances. As an ambassador of Elbow River Camp, presented by Enbridge, the First Nations Princess also speaks to the historic partnership between families from the Kainai, Piikani, Siksika, Stoney Nakoda, and Tsuut'ina First Nations and the Calgary Stampede. The 2022 First Nations Princess will make numerous appearances during her reign, educating those she meets about the rich, vibrant First Nations cultures and welcoming visitors from around the world to Elbow River Camp and the Calgary Stampede.
The 2022 Calgary Stampede Royalty will consist of the First Nations Princess and Stampede Princess. Each year the reigning Royals share and celebrate Stampede's western heritage, cultures and community spirit locally and around the world.
About the Calgary Stampede
The Calgary Stampede celebrates the people, the animals, the land, the traditions and the values that make up the unique spirit of the west. The Calgary Stampede contributes to the quality of life in Calgary and southern Alberta through our world-renowned 10-day Stampede, year-round facilities, western events and several youth and agriculture programs. Exemplifying the theme We're Greatest Together; we are a volunteer-supported, not-for-profit community organization that preserves and promotes western heritage and values. All revenue is reinvested into Calgary Stampede programs and facilities.